Knights Volleyball looks for late season rally after recent woes
Hang on for a minute...we're trying to find some more stories you might like.
On Wednesday, Oct. 31, LSE's Varsity Volleyball will play at Papillion-Lavista and look to continue a 7-year state tournament appearance streak that dates back to 2012. The streak will be challenged when the Knights open up against Lincoln High in the first round of the A-5 District bracket. Southeast started this season against the Links with a 3-0 sweep, but recent struggles have been apparent as they head into the postseason.
The Knights have not beaten a team with a winning record since mid-September with wins over Lincoln East and Norris High School at the LPS Classic. However, this is a team that has shown they can compete, playing close matches with the likes of Marian and recent Class B powerhouse, Omaha Skutt Catholic.
If things go as projected and the Knights secure a first round win, they will then likely face host Papillion-LaVista (Monarchs) in the district final, also taking place on Halloween night at 7:15 following the first round matches. The Monarchs have been fortunate enough to play against tough competition as of late, beating Marian 2-1 prior to a 0-3 loss to Class A leader Millard North in the Metro Tournament. Both games were good looks as to what may be expected in this year's upcoming state tournament.
The Knights will look to lean on an offensive attack led by team kill leader, Brittany Wulf (10) and captain Cecily Liphardt (12). They will also look to get defensive support from middles Emma Reiman (12) and Lexi Long (12). Other players to watch during districts include setter Kira Kalnins (11) and libero Sadie Emmett (11), as well as defensive specialist Evie Barnett (12).
A potential match with Papillion-LaVista could be a tough bid for the Knights as the Monarchs have reached the state tournament every year since 1990 with the exception of the 2004 and 2011 seasons. Even with a loss, the Monarchs could still see their way into the state tournament as the wild-card. For Southeast's season however, it's win or die as we head into the end of October.
About the Writer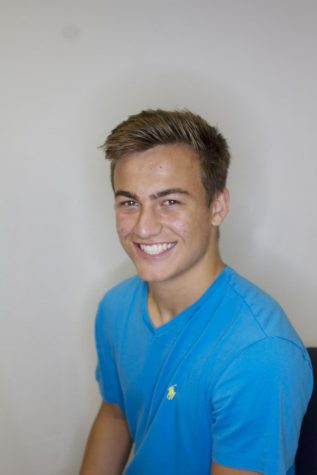 Reis Jensen, Sports Co-Editor
Reis Jensen is a junior at Lincoln Southeast High School. This is Reis's first year with the Clarion and is currently the Sports Co-Editor. He is passionate...