"Back County Crimes": It would be criminal to miss this one-act
Hang on for a minute...we're trying to find some more stories you might like.
Every year, the Southeast Theatre Department puts on three shows: a full-length play, a one-act and a musical. After the play "She Kills Monsters" wrapped up, auditions began for the one-act – "Back County Crimes" – which is a series of dark, often comedic vignettes, gives viewers an insight into a small town's murderous history. Now, with the date of the first competition drawing closer, after-school hours get longer, the lines become memorized and the costumes get tried on.
"Back County Crimes" is senior Samuel Province's first one-act. So far, his favorite part of the experience has been the collective challenge the cast faces when trying to figure out a character. "It's not so much about the blocking and the lines as much as it is being able to work with really great people," Province said.
Right now, the Theatre Department is in the phase where the sets are being finished and the actors are memorizing and figuring out their characters. Province plays one of the many speaking roles in the one-act, Doc Autry, the town's doctor who sets up the story of the show and eases the transition from vignette to vignette.
There are 40 speaking roles in "Back County Crimes" compared to the general 20 speaking roles in a full-length play.
Province believes that although there are 40+ roles, there isn't one main role. "Every single role in any production is equally important regardless of position. I could be replaced tomorrow if I wasn't doing my job and contributing to the production, same with everybody else."
The one-act will be performed during the school day and in the evening of Thursday, Nov. 29, then the following Saturday for the district one-act competition.
About the Writer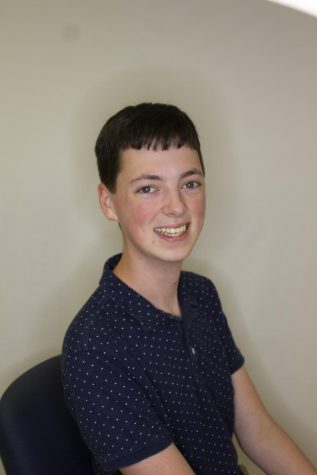 Seth Householder, Co-Editor-in-Chief
Seth Householder is a senior at Lincoln Southeast High School in Lincoln, NE and is Co-Editor-in-Chief of the Clarion News Team. He loves writing, directing,...