LSE Boys Varsity Basketball triumphs over Bulldogs with massive win
On Friday, Jan. 25, the Lincoln Southeast Boys Basketball Team secured a mighty win against the North Platte Bulldogs with a final score of 53-37. Although this season has been looking glum with only five wins and 11 losses, this victory helped the Knights get back on their feet, ready to dominate the court.
"We always expect to win because that's what we work hard for and why we practice. There's always improvements that we could make, but we played pretty well that night," sophomore Barrett France said. "We stuck together pretty well, and we didn't really break up as a team in that game. We were aiming to win, so our scoring and defense were pretty good."
With this ambition in mind, Southeast headed out with fight and determination. However, in the first quarter of the game, both teams were tied, ending with a score of 14-14. However, that didn't prevent the Knights' spirits from wavering. The gap between the teams started widening after that first setback. Southeast managed to beat North Platte by one point in the second quarter, but completely took the lead in the third quarter, with the score being 17-5, Southeast leading by 12 points. However, in the fourth quarter, North Platte started catching up. With the help of a much-needed timeout by Southeast's Head Coach Jonah Bradley, the Knights were back in the lead. At the end of the fourth quarter, the score was 11-8, Southeast leading by three points.
With this extravagant win, the Southeast Knights have high hopes for the future.
"We definitely came out with a lot of energy, and played together as a team," sophomore Mcginness Schneider said. "Although there are improvements we need to make, we want to make it to state and win district."
The Knights returned to the court at Omaha Central next day, but suffered a defeat from the Eagles. The final score was 97-61, Southeast losing by 36 points. Despite this loss, the Southeast Knights will continue forward with full strength, with the next game on Feb. 1, against Norfolk.
About the Writer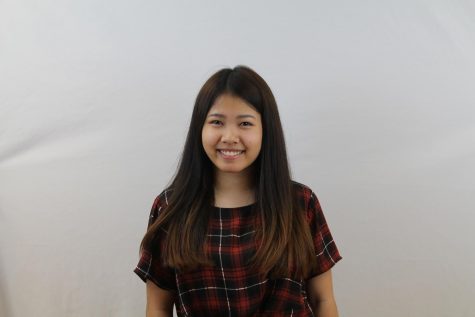 Jen Quach, Editor in Chief
Jen Quach is a Senior at LSE. She is involved in Debate, Band, Student Ambassador, Peer Mediator, and HOSA outside of the Clarion. In her free time, she...