Through a mother's eyes: Lyssa Halley
Lyssa Halley's ever changing identity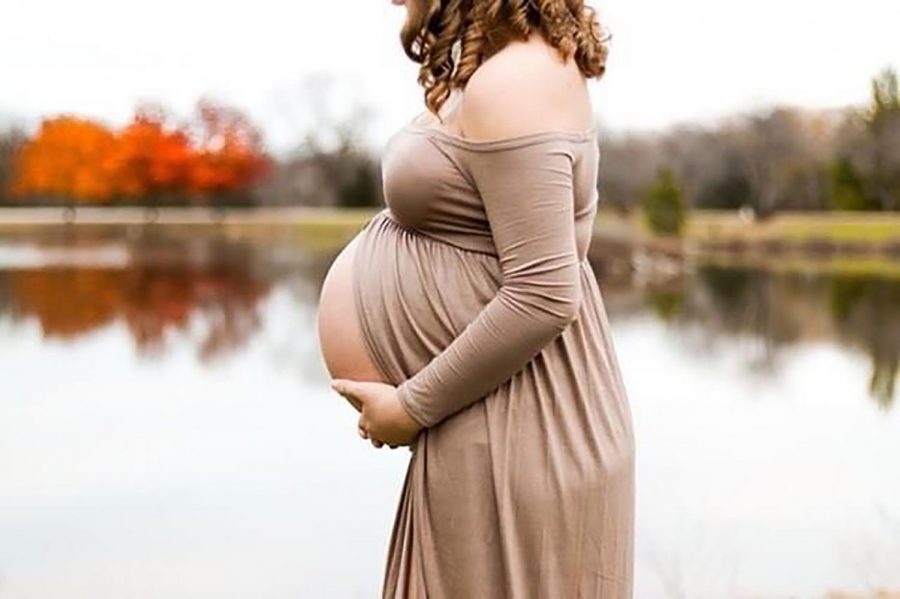 It's three in the morning and you've just been awakened by the piercing ring of your alarm. You have to get up every two hours to this abrupt noise, leaving the comfort of your warm bed to breastfeed your new little one. Dragging your feet across the icy cold floor, you move towards your baby's room.  As soon as you step in, you can smell the sweet new baby smell and hear your baby cooing at the noise of your footsteps, making you want to melt on the spot. This is a typical night for new parents Lyssa Halley (11) and her boyfriend Khristian Lager, waking up every couple of hours to feed, rock or change their infant's diaper throughout the night.
Halley's journey to motherhood started during the second semester of her sophomore year when she had found out that she was pregnant. When she found out, she said that at first she was in denial and in shock, saying that she didn't want to believe it but that she knew she had to take action since her life was changing forever.
"I was scared to tell my parents [and] I was more worried about how everything was going to work out," Halley said. "I was surprised by their reaction, I thought they'd be angry but they were very supportive."
Halley said her family has been her biggest support system throughout this major step to adulthood and learning to be a responsible and loving mother. Halley's sister, Isabel Halley (10), said that her home life had become very chaotic over the months when her sister was pregnant. That was one of the things that she had to get used to as her sister was getting ready for the baby to arrive.
"[Home is] kind of crazy, a lot of people are around, Lyssa's boyfriend is around a lot," Isabel Halley said. "But my sister is working a lot and everyone is super helpful with the baby and with her."
Halley said that her junior year has been the easiest school year out of the three years that she has been enrolled. With the support of teachers and family, as well as her transition to Bryan High School, she has been provided with more one-on-one education for the time being until she comes back to Southeast to earn her high school diploma. This has allowed her to focus during her pregnancy and continue to strive for success while dealing with the physical changes that are thrown her way.
"Before, I really didn't think of school as that important and I got average grades, but with my situation, it has definitely pushed me to my full potential. I now maintain almost all A's," Halley said. "I think one thing that I can say that has been an obstacle is the exhaustion, physically and mentally."
Once Halley had hit the 32-week mark of her pregnancy, it became harder to sleep through the night due to uncomfortableness and the constant trips to the bathroom. But what she noticed the most was the change in herself.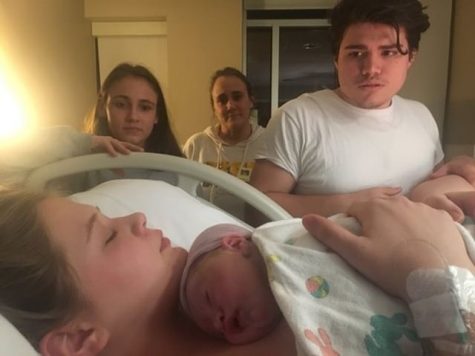 "Now that I'm about to be a mom, I have no choice but to be a better person, but I also want to be the best person I can be as well as the best mother I can be," Halley said. "Of course there's no perfect mother or person but as long as you strive for it, that's all that matters."
With this new outlook on life, Halley's friends and family noticed a huge difference in who she was becoming during this important time. Her close friend, Taylyn Yates (11), said that Halley has become more mature and responsible as she has grown into this role of being a mother. Yates said Halley taught her to keep moving forward.
"[She] taught me a lot. Things aren't as bad as you think they are, everything's going to work out eventually," Yates said.
This is exactly how Halley sees it. With her life changing forever, she knows everything is the way it is for a reason and that it will work out. She loves being a mother and has said that because of this, she has become a more mature and open-minded person. She's willing to take what life throws at her and do the best she can to be the best mother, daughter and friend.
"It has been tiring and stressful, but it makes me love Isaiah even more," Halley said. "Especially as I see new things in him changing developmental-wise everyday."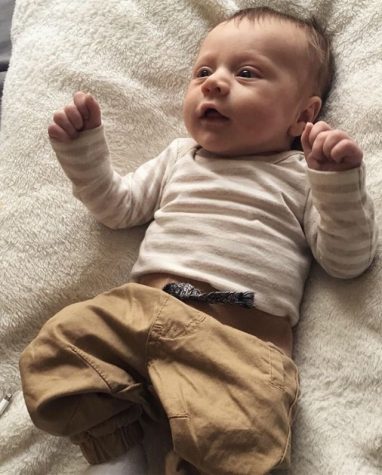 While Halley is very busy with the new schedule, she has become aware of how hard pregnancy is for young adults in our society, including herself. Unlike what most would think, this isn't because of the pregnancy or having many nights with little sleep. She has said that she enjoys these little details. However, according to her, the stigma that is placed on these young parents is harder.
"I wish in health classes, along with the sex-ed course, they wouldn't make those moms out to be so bad and how life is so hard being a young mom," Halley said. "I feel it makes stereotypes even worse."
Halley talked about the importance of how young parents are perceived in our everyday health classes. With parenthood being the leading reason that teen girls drop out of school, more than 50% of teen mothers never graduate from high school. Statistics like these pull down on young mothers, making them think that what they are doing is a mistake when plenty of mothers, including Halley, are going against this by planning on graduation. She thinks a key detail that should be discussed more is what can be done if you are to get pregnant at a young age.
"Why not also talk about the resources either local or nationwide that they have for mothers/teen mothers instead of making it seem like there's none that exist?" Halley said. "Not every teen mom is hopeless, none that I have met are."
With less than 2% of teen moms earning a college degree by age 30, it would be beneficial for teens to be provided with the resources to help them develop a plan for their future and the easiest ways for them to obtain that. Through the current education system, Halley feels that these negative thoughts are being shoved into the minds of young adults without a full understanding. This causes them to give up, leading  them to become one of those statistics.
"Don't give up just because the statistics are there. As long as you know you are doing everything that is right for you, and you work hard, you will be okay," Halley said. "Don't be afraid to seek help in Lincoln because there are so many resources that will benefit you so well. Just because you're young and a mom, [that] doesn't mean you can't achieve the same goals."
About the Contributor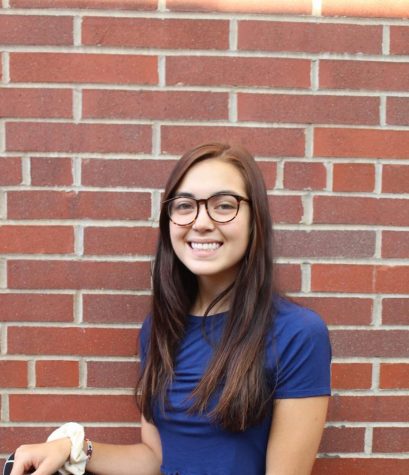 Sophia Merritt, Photography Editor
Sophia Merritt is a Senior at Lincoln Southeast High School in Lincoln, NE. She is a second-year staffer and Photography Editor for The Clarion newspaper....