Spirit squad seniors honored at Varsity Basketball game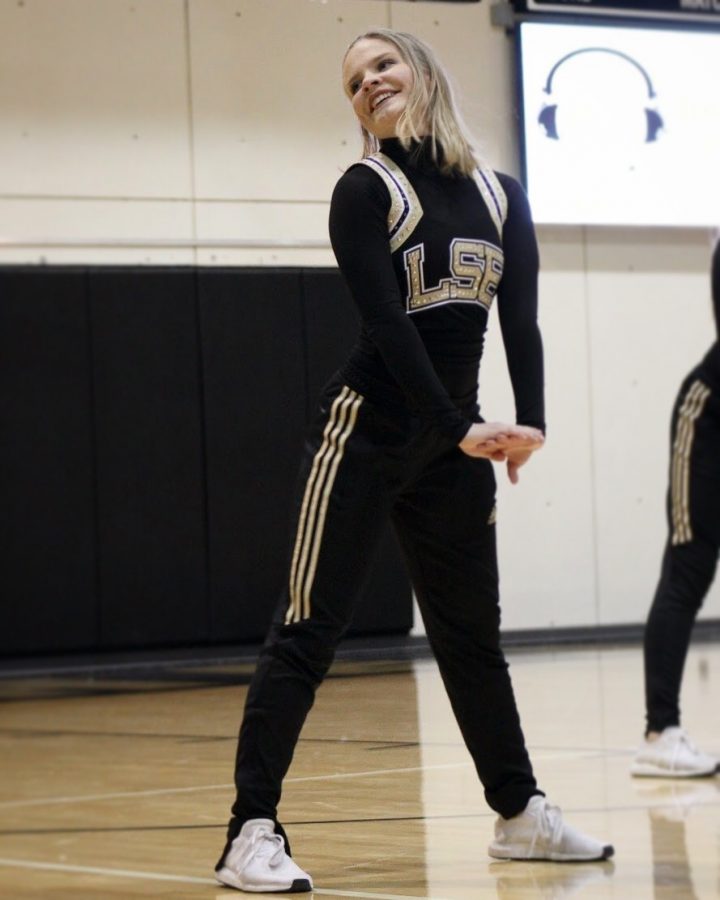 Alyssa Johnson, Photography Editor
February 15, 2019
On Feb. 1, seniors Whitney Reinmiller and Brehan Lambert performed with their spirit groups, Shirettes Dance Team and Step Chain, during halftime at the Varsity Basketball game. But this night's performance was different as it was Senior Night for LSE's Spirit Squads.
Reinmiller has been dancing for about 14 years and has enjoyed the past two years on the Shirettes dance team. This year, she serves as Music and Media Officer for the team. Reinmiller has enjoyed building bonds with the new team, as well as helping the freshmen prepare for the next four years. Less classes and prior knowledge allows Reinmiller to contribute to the younger classmen.
"Knowing from experience, not having the stress of a heavy class load, and being able to [spend] more time [with everyone] helps the most," Reinmiller said.
She has dedicated quite a bit of time to the team this year, helping newcomers learn routines as well as prepare for Kiddie Clinic on Feb. 9. Reinmiller says this is a great opportunity to spark interest in young dancers, as well as fun for everyone on the team. This year, the group is dancing to Lion King at the Boys Varsity Basketball game.
Through all the tight schedules between practice, shows and competitions, it can become stressful to create dances on short notice, yet Reinmiller is confident in their determination to perform no matter the time period and says the team can pull together a dance pretty quickly.
She recalls having only three days for some performances, and yet, they pulled through to present an excellent routine.
As senior year comes to an end, Reinmiller, along with the other seniors, will be saying goodbye after competitions, games and tryouts for the incoming team come to an end.
"[I'm going to miss] getting to perform at the games and being involved with school activities in different ways," Reinmiller said.
Lambert is also not looking forward to saying goodbye to the great connections he's made through LSE's Step Chain team. Although it's only his first year on Step Chain, he says his favorite part of the experience was getting to know everybody.
"They're all really great people," Lambert said.
Similar to Reinmiller, Lambert looks forward to the final performances, competitions and getting to know his teammates better each day. Through Step Chain, he's learned life lessons that will continue on with him to college.
"[I've learned not to] beat yourself up too hard," Lambert said. "Everything we do is hard and complicated. Give it time, and it will come."
Overall, Lambert will miss the people on Step Chain the most after graduating in less than four months.
Be sure to watch these seniors through their final performances at upcoming basketball games and competitions!