Shining Bright at Nite of Knights: A Review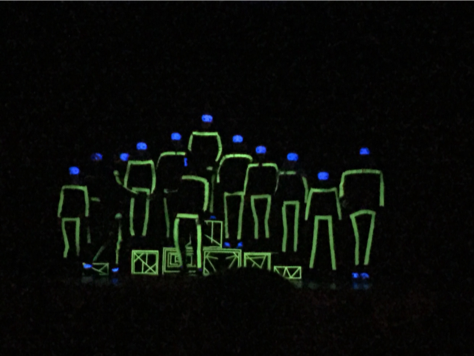 Hang on for a minute...we're trying to find some more stories you might like.
In a world of engineering, statistics and fast-paced technology advancements, creativity is precious and underappreciated. Many education critics believe that students are wrapped up in a system that places more value on transcripts and percentages, rather than creative expression and the fine arts. And yet, in spite of this, students at LSE took to the stage as they have for the last 63 years to perform in the annual Nite of Knights starting on Thursday, Feb. 14 in the Jennifer L. Dorsey-Howley Performing Arts Center.
Having gone to Nite of Knights since I was a freshman, I've seen the individuality shown through these performances, as well as the creativity of the MCs (Master of Ceremonies). This year's MCs were Jack Dobson (12), Walter Turner (12), Sadie Prenda (11), Carlie Thompson (12) and Aisha Monismith (12). The playful and inventive skits between each act left the audience laughing out loud, allowing for some light-hearted fun that created a play-like flow through the entire show. Personally, I enjoyed the Vine references, Nintendo Switch jokes and Prenda's Poetry Pete. Being a part of the final act, "Again and Again," by Parking Lot Party, Dobson (also being an MC) cleverly introduced his band, transforming from a real-life gamer to lead singer.
"She Used To Be Mine", performed by Josie Dobson (9), was my favorite performance, truly testing the limit of what a voice can do and highlighting the individual strengths of women, specifically those who have been hurt. Dobson started the performance relatively quiet, reflective of the first verse of the song, but ended with an intensity that gave me goosebumps. Looking at my friend, we both mouthed the word, "wow," to each other in awe.
Although all of the acts were original, one that stood out to me in particular was "Madness." Under a blacklight, the students involved in this performance all wore blue masks and black clothing with neon green tape outlining their bodies. As they sang in the dark, it was impossible to tell who was who, but this was what made it mysterious and ultimately, entertaining.
Similarly, Alyssa Johnson (12) graced the stage as a dancer, controlling her every move through her performance of "Writing's on the Wall." The choreography of this dance was obviously difficult, but Johnson pulled it off with what appeared to be ease.
There is no doubt that Elise Anderson (9), who sang "Is That Alright?" from A Star Is Born, is the picture of bravery and elegance. Being only a freshman at Southeast, she truly owned the stage, and had the attention of everyone in the audience captured. Shining beautifully in a blue gown, Anderson smiled as she sang, holding every note.
Naturally, the groups of students at Southeast who are gifted in the fine arts become friends with each other and are known for being able to perform exceptionally well together. This is one thing I noticed while at Nite of Knights, and personally, I would love to see a bit more variety involved. Most of the acts involved were singers, well-known students who are heavily involved in Southeast's different Choir programs and the annual musicals we put on. Although I thoroughly enjoy seeing them grow and watching my peers do what they truly want to do, I would love to see newer faces involved in Nite of Knights.
After all, it is a talent show based in a school of more than 2,000 students – there is no doubt in my mind that more than 40 or so of them are passionate about something that can be performed: spoken word poetry, some personal oddity (example: contortionist), magic tricks and more. What would it look like to see a basketball player, or swimmer, or mathlete, on that stage, shedding a light on some hidden talent no one knew they had?
For example, Daniel Reidel (12), performed the famous "Piano Man" by Billy Joel, combining singing and playing the piano, as well as the harmonica – this was incredibly impressive, in my opinion, and undoubtedly entertaining. This was true variety, and I love the diversity it brought to the entire show.
Nite of Knights is a show that everyone looks forward to each year, because it invites students to be themselves and gives audience members the opportunity to be entertained by the talents that their friends or relatives have. Having gone to the past three Nite of Knights, I don't doubt that I'll be enjoying it all again next year.
About the Writer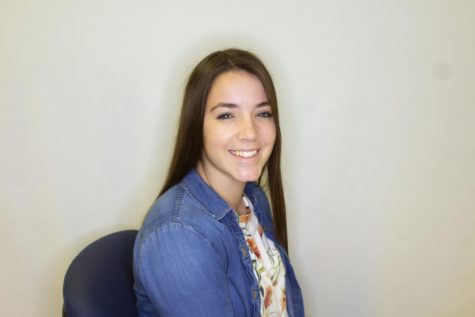 Lilly Young, Copy Editor
Lilly Young is a junior at Lincoln Southeast High School in Lincoln, NE and a staff writer for The Clarion News Team. She thoroughly enjoys reading excessive...