Shindig: Digging its way up
Hang on for a minute...we're trying to find some more stories you might like.
Excited yells echo through the jumbled crowd, forming into raging mosh pits, sweeping kids off their feet and sending them off dancing along to the variety of friendly music. Towards the back, delicate paintings and impressive photographs line the walls as students shuffle through to appreciate what their peers have created.
The second annual "Shindig" was hosted at The Bay- a nonprofit community program that has a location in downtown Lincoln- on April 6, and since last year, it has emerged from a Southeast event to a community gathering. "There's something so surreal about planning the event and then seeing it all happen," Finley Peterson (12), one of the founders of the event, said.
The idea was formed last year as a Student Council fundraiser, but didn't follow through due to the danger that could occur by hosting an event outside with minimal security. However, Peterson and former student Emalyn Kruse were fond of the idea and decided to "redraft what it would mean," transforming the plans from a carnival setting to more of a concert atmosphere.
After a successful night last year, the two decided to continue the tradition and hold a second consecutive Shindig at The Bay. "This year and last year are very different. I think that the first year we were really excited and the event went well because we had a lot of Southeast students, and the seniors last year were into that sort of thing, and this year we had to do a little more of a pull from the community and not as much Southeast students," Peterson said. "As far as people that came, it was very different, but I think we had a better turnout this year."
This year, since Shindig raised a lot of local awareness of The Bay, Peterson was able to partner with the non-profit to ease costs. "The Bay basically provided our space and waved the reservation fee since we were bringing in all the bands and all the artists," Peterson said.
Also, both Runza and KidGlov, a brand advancement company, were willing to make generous donations towards the event because of its impact on high schoolers in the community. However, both years the goal of Shindig has remained the same, which, according to Peterson, is "supporting the community of students; not putting on an event for students, but letting students [create] their own event and being the main thing."
After a long few months of planning, the outcome of Shindig was certainly memorable for anyone fortunate enough to attend. "There's something so surreal about planning the event and then seeing it all happen," Peterson said.
For those not able to make it, Peterson assures that it is safe to start looking forward for future Shindigs to come. As many may be quick to agree, "I'm really hyped for Shindig 2020," is an understatement.
About the Writer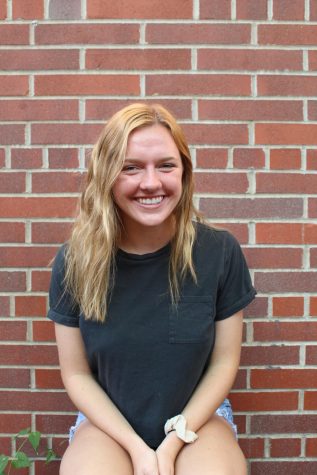 Chloe Heller, Co-Editor-in-Chief
Chloe Heller is a senior at Lincoln Southeast High School and has been a part of the Clarion staff for three and a half years. Outside of writing, she...