Shazam!: The DC cinematic universe is back with the a well-rounded movie
Hang on for a minute...we're trying to find some more stories you might like.
After the masterpiece of Christopher Nolan's Batman Trilogy, the DC cinematic universe has been a let-down; yes there are some exceptions with The Watchman (2009) and Wonder Woman (2017). But with failures like Batman v Superman: Dawn of Justice (2016) and The Justice League (2017), DC movies just have been struggling the past decade. However, it appears the bad movies are no more with the release of Shazam!
If you don't know the story very well, it goes like this: A young foster boy named Billy Batson has been desperately trying to find his mom ever since they were separated when Billy was lost at a fair. After being adopted into a foster home, he finds himself defending his foster brother, Freddy, from two bullies, who then chase him onto a subway. Billy is magically transported to a cave where he meets a wizard named Shazam who transfers his powers to Billy.
Dr. Sivanna (who is played by the always good, Mark Strong) is the main antagonist in the movie who has powers similar to Shazam and draws his powers from an orb in his eye that holds the seven deadly sins. These can also physically appear as monsters who fight Shazam.
I really enjoyed this movie because it was wholesome and the story focused on the importance of family. The characters were dynamic, and none of them were pointless or annoying. I felt like they each had an impact on how the story played out and worked well with each other.
The plot is great! I like how the friendship between Freddy and Billy gets stronger and stronger as they try to unlock Shazam's powers together throughout the movie, which is the backbone of the plot. The movie also has good humor, and it is well integrated with fight scenes and plot points.
If you haven't seen this movie for yourself, I definitely recommend it, because it's a very entertaining, light-hearted superhero movie that makes you feel for the characters and get invested in the plot. I'd love to see Shazam! again and I hope for a new era of quality with future DC movies. Great job DC! You certainly deserve it with this one!
About the Writer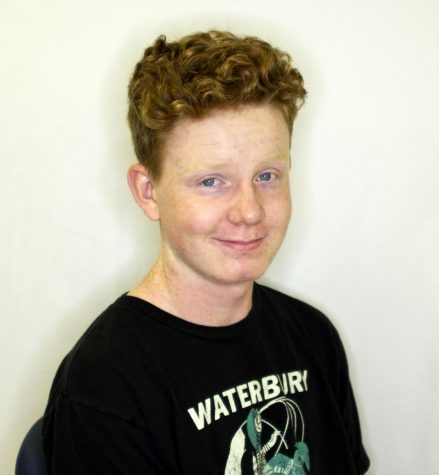 Nolan Hemmett, Staff Writer
Nolan Hemmett is a junior at Lincoln Southeast and a Clarion Staff Writer. He is in his first year on staff and is looking forward to the experience. Hemmett...