Spring Break 2020: Spangler plans LSE trip to experience culture, art in Italy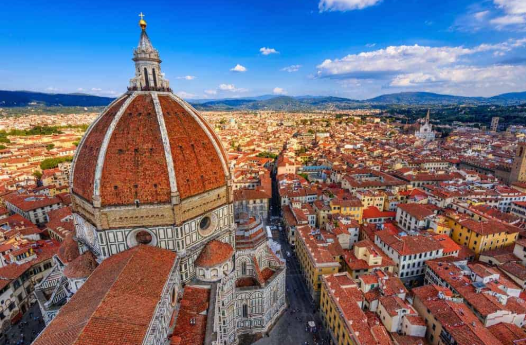 Hang on for a minute...we're trying to find some more stories you might like.
Anyone that has seen "The Lizzie McGuire Movie" can understand the utter jealousy of having the opportunity to go to Italy on a high school trip. That jealousy is now a reality for Southeast students. While students most likely won't meet a celebrity doppleganger or galavant around the city with Italy's biggest singer, they will undergo a cultural experience unlike any found in the U.S.
During the Spring Break of 2020, AP Art History teacher Greg Spangler and a group of Southeast students will be traveling to Italy through an international education company, Education First (EF). The trip will last the entire break and all expenses and other travel matters will be set up through EF. The price that students pay includes: the price for airfare, all the hotels and every breakfast and dinner.
EF will make sure that the group feels comfortable and well prepared to take on the city as well. "We will always have a Rome representative that is bilingual to walk us through the city as a guide," Spangler said. "We'll always be with people from EF every step of the way."
One of the major ways EF aids in the process is its payment plan. They have three different types and one of them is a tour donation page that you recieve when you enroll. This allows students to fundraise and give people a code to donate to. Though this is helpful, it is advised to enroll as early as possible because the price, comparable to the Paris trip that French students recently took, varies per month.
"The students enrolling for the month of April will get the lowest price," Spangler said.
Spangler first discovered the opportunity of traveling with EF through his best friend. She had lived in Berlin with her husband for the past three years and recently moved back to Denver. She had been in the Peace Corps and has traveled very extensively, so she got a job working for Education First. Spangler went to visit her over spring break and she was able to set him up with the regional rep who said, "Hey would you be interested in taking your students on one of these trips?"
"The catalyst was AP Art History," Spangler said. "We have two trips in class, but they're only in Lincoln and Omaha, so to be able to take students to Rome and Florence to see the pieces that are on their slide list is really important to me."
Spangler explained that it was a hard decision choosing where to go. Paris was next on his list after Italy, but recently it has been a little rough politically and there's a lot going on there. So, Rome and Florence appealed to him more, especially from the perspective of an art historian.
"Rome and Florence cover more ground because you have everything from [the AP Art History] ancient art slide list," Spangler said. "The Colosseum and the Roman Forum, all the way through the High Renaissance, Sistine Chapel ceiling, Michelangelo's 'David' in Florence, all the way through the Baroque period in the 17th century, Caravaggio and of course the Uffizi, really let us see three major, really important periods in the history of art."
Spangler said students are not required to enroll in AP Art History. While taking the class will expose you to more information and give you a better understanding of art, it is not vital for participation. He is simply looking for students with integrity and excitement to be there. On top of those virtues, one should have all the basic travel necessities like a U.S. passport or possibly a travel visa.
"I am really hoping we have a good turnout and opportunities like this continue to happen," Spangler said. "I've been abroad several times and it really changes you, to be able to travel and get out of your comfort zone really helps you grow as a person."
About the Writer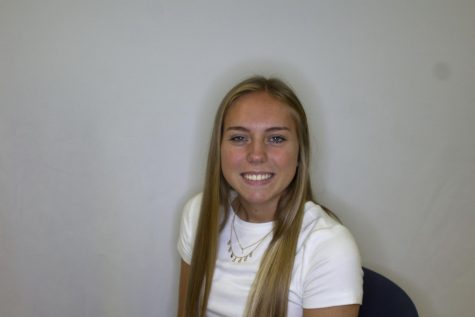 Ashley Cole, Staff Writer
Ashley Cole is a junior at Lincoln Southeast High School. She plays varsity soccer and club soccer throughout the whole year and is never not practicing....