5 great restaurants to visit in the summer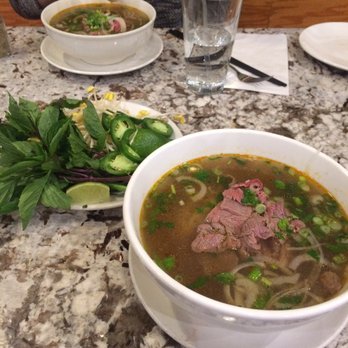 Phó Factory
Pho Factory is located on N. 27th St. and is tucked between Little Saigon Oriental Market and Bánwich Sandwich Bistro. Pho Factory is a very solid restaurant and it offers some really great Vietnamese dishes. Everything is fresh, and I really have never had a bad experience going there. I often find myself here if my family doesn't know what to do for dinner because it is consistently good. The atmosphere is lively with modern decor that pays homage to Vietnamese culture. I recommend the Vermicelli Noodle bowl, because every time I go this is what I get. It is a bowl of rice noodles with your choice of pork or beef. Mixed in are pickled carrots, cucumbers, cilantro, beanstalks and a few peanuts. You can also add in fish sauce, which really adds a ton of flavor. Overall, this restaurant is great, and I find myself coming here more and more.
Tia Lety's
Tia Lety's is also located on N. 27th St. and is just a great place to eat. This little restaurant knows how to cook up some really great El Salvadorian classics like sopes (a corn tortilla topped with beans meat and cheese) and marisco (a seafood dish). But the real reason I come here is for the pupusas. If you don't know what these are, they are like corn pancakes, stuffed with meat and cheese and they are very, very tasty. Also, you can put curtido, a mix of pickled cabbage, on your pupusas as well. Curtido really adds some contrasting acidic flavors with the savory meat and cheese, and it creates some balance so doesn't feel too heavy. Plus they are very cheap, so if you're looking for a great meal without a big check, this is your place. Everyone is very friendly here, and it usually isn't too busy. Tia Lety's will satisfy your stomach and leave you very happy.
Sultan's Kite
If you are looking for a new Mediterranean place to try, this is the place for you! Sultan's Kite has two Lincoln locations; one downtown and one on S. 14th St. and Pine Lake Road. This place might seem like fast food, but I assure you the quality is much higher than you think. I usually get the rice bowl, but I love the gyros as well. It's reasonably priced, and the portions are huge! I eat until I can't anymore, and then I find myself eating what I couldn't finish for lunch the next day. The staff there are very nice and will explain anything on the menu that is unfamiliar with ease. I really love this place, and it is a great spot to go to over the summer for sure.
Stur 22
This Jamaican BBQ joint, located on Winthrop Road, is a great little place to eat food or to just hang out in. The atmosphere is great as they are always playing songs that go with the culture of Jamaica and the surrounding Caribbean. The menu is simple, but in a good way – it doesn't overload you with options and it sticks only to the great dishes. I suggest the Jollof Stew with Oxtail. Now, I know that sounds very different and it is, but trust me it is very good. Jollof stew is a stew with a thick, slightly spicy sauce with onions and other steamed vegetables, along with your choice of beef, pork or oxtail. Everything is so tender, and the sauce just makes the flavors of the meat explode. It is served with yellow rice that I like to mix in and also with a great salad with an awesome vinaigrette. Stur 22 is a great restaurant that delivers with quality and taste. The service is great and the vibe of the place really adds to the experience. It too is reasonably priced and it is a great restaurant if you are looking for someplace new.
Copal
If you are looking for authentic Mexican food, Copal is about as authentic and traditional as it gets. I haven't had a single thing on the menu that I haven't liked yet. This progressive-style Mexican cuisine is located on 48th and Pioneers Blvd. and is really one of the shining stars of Lincoln. The menu is loaded with all of the classics, done the traditional way. The atmosphere gives off a very rustic feeling, and it feels like you are in the Yucatán Peninsula. The service is fantastic, and the waiters are always willing to help you out if you don't know something on the menu. My favorite is the Chicken Poblano Burrito. I have had it countless times, and every time it tastes amazing. It mainly consists of a flour tortilla, stuffed to the max with marinated chicken and cheesy poblano peppers, along with corn and a great sauce to add some spice. Copal is a little pricey and usually is packed on Friday nights and weekends, but it's definitely worth the price and the wait.
About the Writer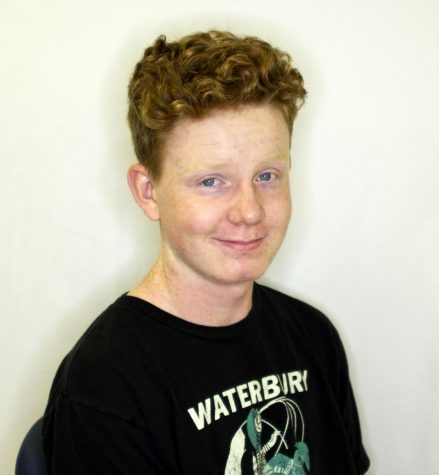 Nolan Hemmett, Staff Writer
Nolan Hemmett is a senior at Lincoln Southeast and a Clarion Staff Writer. Hemmett spends his time fishing with his brother and watching movies.