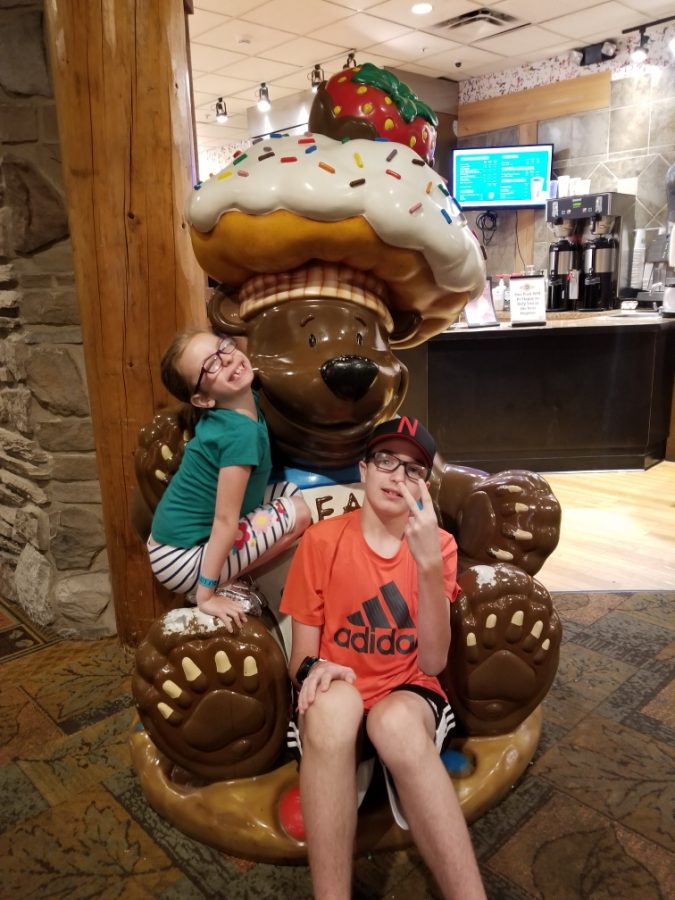 Due to his experience in the past with filming athletic games at Lincoln Southeast High School, while being an eighth grader at Pound Middle School, freshman Cillian Smith is looking forward to joining LSE KnightVision – a nationally recognized broadcast and videography club where students learn how to broadcast, edit and produce live-stream and video content of LSE varsity athletics.
"I like the [KnightVision] club because I did something similar to this last year as an eighth grader. KnightVision is where you attend as someone who is in the club and film basketball, football, etc. games," Smith said.
This past year, Smith has spent time filming LSE varsity athletic games. He believes he has the knowledge and experience to be on the KnightVision staff.
In addition to broadcast and videography, Smith enjoys riding his bicycle, playing videos games and filming videos for his Youtube channel, NebraskaBusMaster3. He also has made a few websites in the past couple years.
Over the summer, Smith went to Kansas City and enjoyed a few days there for a little get-away before school started. He went out to eat at Q39, a barbecue restaurant, and ordered some delicious brisket.
"Q39 was a 10 out of 10 for me! I would highly recommend it for anyone who goes to Kansas City," Smith said.
In Smith's free time, he enjoys playing simulator games, as well as board games. When the weather is nice out, Smith enjoys going for a nice bike ride around his neighborhood. He also enjoys meeting up with some of his friends and going to Humann Elementary School to hangout and play games there.
Smith is excited to see what his freshman year brings. He is glad that he can finally be called a Knight.