'Hamilton' premiers at the Orpheum, mesmerizes audiences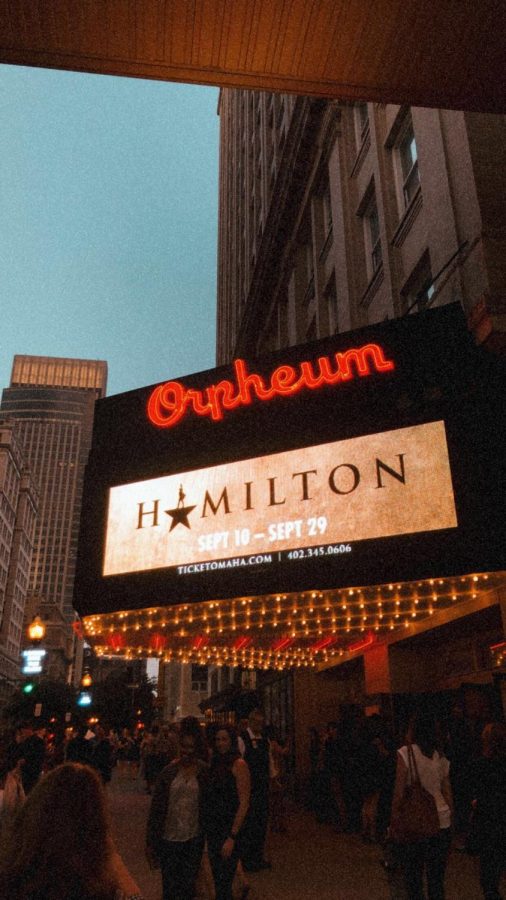 Lin Manuel Miranda wrote the hit musical "Hamilton" based on his reading of the biography "Alexander Hamilton" by Ron Chernow. This was Miranda's second musical that he has written. "Hamilton" is typically known as only being premiered in Chicago and New York. Fortunately, "Hamilton" came to the Orpheum Theater in Omaha, Nebraska, from Sept. 10 through Sept. 29 for many Nebraskans to enjoy the musical's unprecedented soundtrack. 
When Miranda first started writing "Hamilton," he originally meant for it to be a mix-tape and not a musical. LSE English teacher, Michelle Stewart, is a Broadway show enthusiast and has been to countless Broadway productions. Stewart, an Orpheum season ticket holder, saw "Hamilton" on Sept. 14. She noticed several different aspects of "Hamilton" that made the musical unique.
"The infusion of hip-hop [and] that typical 'Broadway' sound was totally different," Stewart said.
The musical is frequently remembered for the iconic soundtrack comprised of popular hits such as "Alexander Hamilton," "The Room Where It Happens" and "My Shot." "Hamilton" depicts the life of founding father, Alexander Hamilton, who is notorious for being shot and killed by Aaron Burr. The duel is shown later in Act II. Act I starts off introducing the characters such as George Washington, Thomas Jefferson, Aaron Burr and Alexander Hamilton. Issues such as slavery, the adoption of the Constitution and involvement in foreign affairs shortly after 1776 are touched on throughout the musical.
"Hamilton" sold out nearly every night it was showing at the Orpheum. If you still want to see a production of "Hamilton" live, the U.S. Tour Cast is headed to Appleton, Wisconsin, starting on Oct. 1. It may be a difficult decision deciding on whether or not to go, but Stewart provided some advice.
"Give it a try. You're not going to be sorry," Stewart said.
About the Writer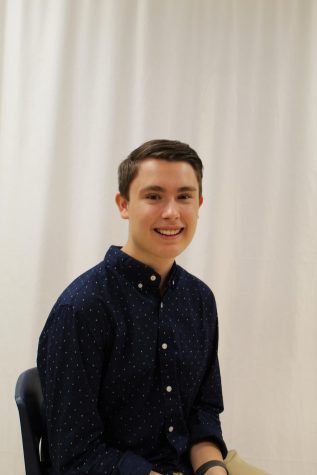 Max Draus, News Editor
Max Draus is a senior at Lincoln Southeast High School. He is involved in Student Council, Speech and is a Manager at Chick-fil-A. It is Max's first year...