Roca Rave: The beloved fall hot spot reopens for the season with new additions and long(er) lines
Hang on for a minute...we're trying to find some more stories you might like.
During the day, Roca Berry Farm is a family friendly, all-ages place that families go to during the fall months. Hiding behind all the intricate decorations is a scarier, more grown-up version of the cheery daytime atmosphere. When nightfall hits and the sun is barely visible over the horizon, employees dress up in their "scarer" attire and make their rounds throughout the park, stalking, scaring and intimidating visitors. Roca Berry Farm becomes Roca Scary Farm, and teens and adults from surrounding towns come to enjoy the night. 
This year, Roca Berry Farm's Halloween Festival opened on Sept. 21, and Roca Scary Farm opened on Sept. 27, beginning its iconic Halloween hurrah. Upon this year's opening, visitors were greeted with a pleasant surprise; two out of the five activities were revamped. The Sinister Circus and the Haunted Hayride were newly designed, while the other three, the Psycho Path, Haunted Manor and House of Illusion remained the same as last year. 
Sydney Mitchell, a senior at Southeast, has experienced the new and improved attractions.
"They connected the Haunted Hayrack ride and the Sinister Circus," Mitchell said. "You have to go on the hayrack ride to get to the Sinister Circus."
But along with new and improved attractions come bigger crowds of people. The lines at Roca have always been ridiculously long for the five main attractions, but they have been reportedly even longer this year after the renovations. 
The Psycho Path and the Sinister Circus have lines that stretch a few hundred feet, and most of the time spent at a trip to Roca Scary Farm is spent standing in line. 
"The [lines] were really long and annoying. We waited in line for an hour and a half," Mitchell said. "It was hard to know which one was which but you just had to ask around." 
Admission rates vary on the day and time of admittance. 
Weekdays Monday through 5 p.m. Friday: $8.50
Weekend Daytime: 5 p.m. Sunday through close: Sept. 21-29: $11.50; Oct. 6-27 $13.00
Scary Farm: 5 p.m. Friday, Saturday and the last three Sundays in Oct.: $23.50
About the Contributors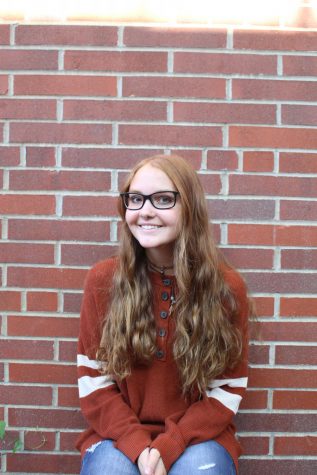 Keelie Kraft, Staff Writer
Keelie Kraft is a senior at Lincoln Southeast High School. This is her first year on the Clarion News Team and she is a staff writer. She enjoys taking...