A Season of Discovery: How the LSE Theater department preserves in the age of the unknown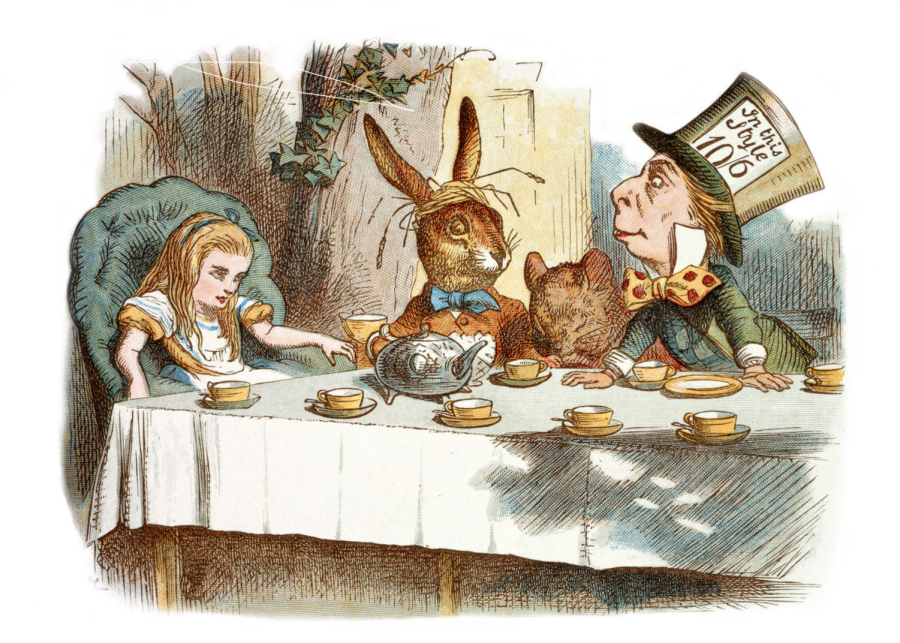 "This is the season of my happiness!" states young Ms. Marianne Dashwood as she declares her love for the gentleman, Mr. Willoboughy. She believes that she has truly discovered herself and who she wants to be, and wants Willoboughy, and anybody else who is listening, to know it.
While Marianne couldn't help but to announce her excitement to the whole world, she didn't quite understand that it isn't who you are associated with that decides what you are in society, but it is who you are as a person that determines where you fit.
The Lincoln Southeast drama department wants everybody to understand this ideal that Marianne couldn't quite grasp. In order to accomplish this, the department is putting on a series of shows all relating to self-discovery. The fall play, Sense and Sensibility, which took place Oct. 3, 4 and 6, was about a pair of sisters discovering their new place in the world after the death of their father. The One-Act will delve into the world of Alice in Wonderland, and Mamma Mia! will grace the stage during the spring 2020 Musical.
Southeast Theater Director Tyler Lambley, connected all three of these very different shows with the common theme of self-discovery. While this theme is expressed in several different ways in each show, they all contribute to the concept of finding oneself through situations and life experiences.
"In Sense and Sensibility, Marianne and Elinor discovered what really mattered to them in the situation they had been placed in. In Alice in Wonderland, Alice finds her voice to get through Wonderland and Looking-Glass Land. In Mamma Mia!, Sophie is on a search for who her father is," Lambley said.
This theme is also reflected in the student's involved in the theater department itself, and how they too are able to discover who they are. Sophomore Anna Dvorak personally believes that the LSE theater department has played a major role in allowing her to express herself in every aspect.
"I've definitely become a lot more okay with myself," Dvorak said. "[I've started to] respect myself more and become more confident."
Senior Anna Hageman has also noticed how big of a role theater, more specifically, acting, as helped her discover a lot of things about herself.
"It's made me discover parts of myself that I didn't know, like the vulnerability that I have inside of me," Hageman said.
Hageman also commented that being involved in the theater program here at Southeast has allowed her to realize what she truly wants to do for the rest of her life.
"When I first came to Southeast, I wanted to be an emergency physician. I wanted to work in the ER, and now I want to perform on Broadway," Hageman said.
Dvorak and Hageman also believe that theater is a very important aspect in their lives and that more people could benefit from it, too. According to the American Musical Theater Academy, theater programs allow students to truly discover who they are as a person and express themselves in ways they would have never discovered if it wasn't for the performing arts. However, students associate common stereotypes with the theater department, which may be causing them to steer clear of LSE's M-hall doors.
Dvorak was aware of some stereotypes associated with the LSE theater department that made her hesitant to join the program. Over the past few years, theater kids have obtained the reputation of being "over-the-top" and "gossipy." This was one reason Dvorak didn't join the theater department until the Nite of Knights variety show in February of her freshman year.
"I was just kind of afraid that I would be really drained by everybody," Dvorak said.
However, once she joined the theater department and became immersed in its culture, she realized just how much these stereotypes weren't the reality.
"It turns out that it's usually really fun," Dvorak said.
Dvorak hopes people can look past stereotypes and explore their interests.
"If they stop thinking about the stereotype [and] what other people think, and they just start thinking about what they want to do, I think they'll find that theater is a really great place," Dvorak said.
Hageman also believes that the theater department is a place for everybody to be able to express themselves.
"Don't think that you can't do this because you do something else or because you're a certain type of person," Hageman said.
There is no specific type of person that is involved in theater, because there isn't a certain set of rules that are required to be a part of it. Theater can help anybody discover who they truly are and what they are capable of.
The performing arts also increases a person's ability to express creativity. Superprof Magazine states that a person needs to be in a cognitive and productive state in order to truly express creativity. In order to do this, a person needs to have a completely open mind, so there is no end to the possibilities of whatever it may be that they are attempting to accomplish.
This is precisely how the performing arts has stayed relevant despite this growing technological society.
Despite this perseverance, theater remains obsolete in so many young students' lives. With the importance of the performing arts obviously established, it begs the question as to exactly why the majority of students don't view the performing arts in the same light.
One of these is the lack of interest in the technical side of Southeast's theater department. Very often, the amount of people that audition for any given show is double the amount of people that end up being cast. As it gets closer to the tech week, where most of the technical crew for the show is chosen and practices with the cast, there is little interest on the technical side of the performing arts.
However, when the time came for the fall play, Sense and Sensibility, the LSE theater department saw a change in this common pattern.
"There were people that were unable to be on crew because it filled up so fast," Dvorak said.
Hageman has also noticed that the lack of technical interest has begun to dwindle in the Southeast theater department. Technical theater can be just as self-expressive and creative as acting. With the help of Technical Director Heather Hillhouse, students are encouraged to come up with ideas to put their own stamp on any given show. This allows them to get creative and use their own interests and likes expressed on a stage.
"I think it's an underrated form of self-expression." Hageman said.
Hundreds of other students just like Dvorak and Hageman have been able to use their experience in the Southeast theater department in order to find their own footing and discover just how creative and innovative they can be. Lambley hopes that these students, and many more, will use their skills they learned being involved in the performing arts in order to enhance their lives and be more confident in who they are as people.
"Whether it's being more comfortable with who they are, being more comfortable talking in front of a crowd, or being more confident in their overall creative abilities, theater allows students to feel safe to try new things, make mistakes (and hopefully learn from them), and discover what really matters to them," Lambley said.
The Southeast theater department hopes to show the student body that the performing arts is not just a set of stereotypes and an extremely exclusive activity only open to those who hope to be involved in the arts for the rest of their lives. The arts benefits students in so many different aspects that they may not even realize.
While it may seem like the performing arts isn't for everybody, there is always some aspect that allows a person to discover who they are and what they are capable of, and that is what it's all about.
About the Writer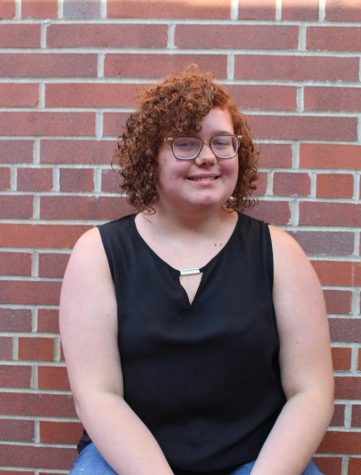 Jerrica Zuhlke, Variety Editor
Jerrica Zuhlke is a Junior at Lincoln Southeast High School. She is a Staff Writer for the News Team. This is her first year on the Clarion staff. Outside...