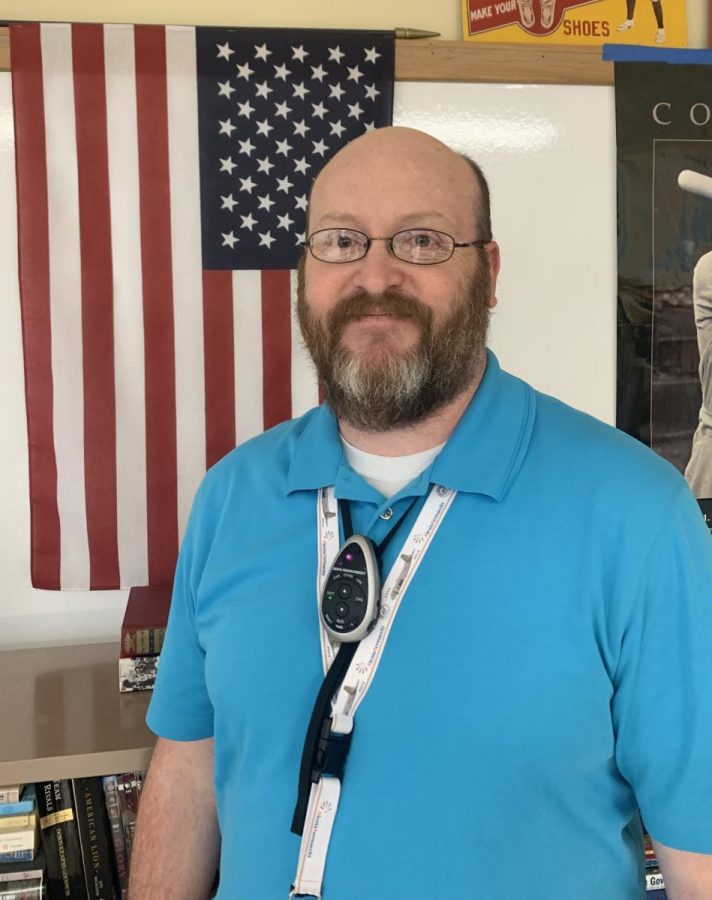 Veterans Day is a federal holiday that gives citizens of the United States a time to thank and appreciate everyone who has served their country. Not all veterans have gone to war, but they've all given things up to protect freedom and help their country.
LSE honored this year's Veterans Day by recognizing and thanking veterans for their service during the school's daily announcements. A display recognizing veterans that now work at LSE was also placed outside of the media center. 
Jesse Reynolds, social studies teacher at LSE, was in the Navy for 20 years. Reynolds spent a lot of time away from his family, and he sacrificed a lot in order to serve his country. Although being in the Navy was exhausting at times, Reynolds is appreciative of how his service has helped him with various things.
"[Being in the Navy] is very tough, but it's also given me a lot of things I don't have to worry about, like making sure my family's taken care of," Reynolds said. 
Around Veterans Day, some people find themselves wondering if U.S. citizens do enough to acknowledge and thank veterans for the sacrifices they've made to help their country. It can be tough to determine if schools are doing enough to inform students and staff of Veterans Day. However, Reynolds believes that there shouldn't be a specific amount of things that a school does to remember the day.
"I don't expect a level of appreciation, because it just makes me feel kind of uncomfortable. I feel like what I did is just a part of who I am," Reynolds said.
Although it is fairly common to meet a U.S. veteran, it's important that we still recognize what they've done for their country and take it seriously. LSE sophomore Alex Rezac has multiple grandparents that served, and he feels as though people should think more about the sacrifices that veterans have made.
"I don't think that people realize what [veterans] have done as much as they should," Rezac said.
LSE junior Jaden Randall's grandfather and cousin also served our country. Randall believes that veterans should be honored and respected, and he also believes that LSE does a good job of making that happen. However, Randall also believes it's important for students to always be appreciative of veterans and all they've done for people. 
"If you can, just show your appreciation for anybody who served, and if you have dreams of serving, don't let those dreams get you down," Randall said. 
Thank you for your service, veterans.