NMEA All-State Choir: The last, and first, for LSE seniors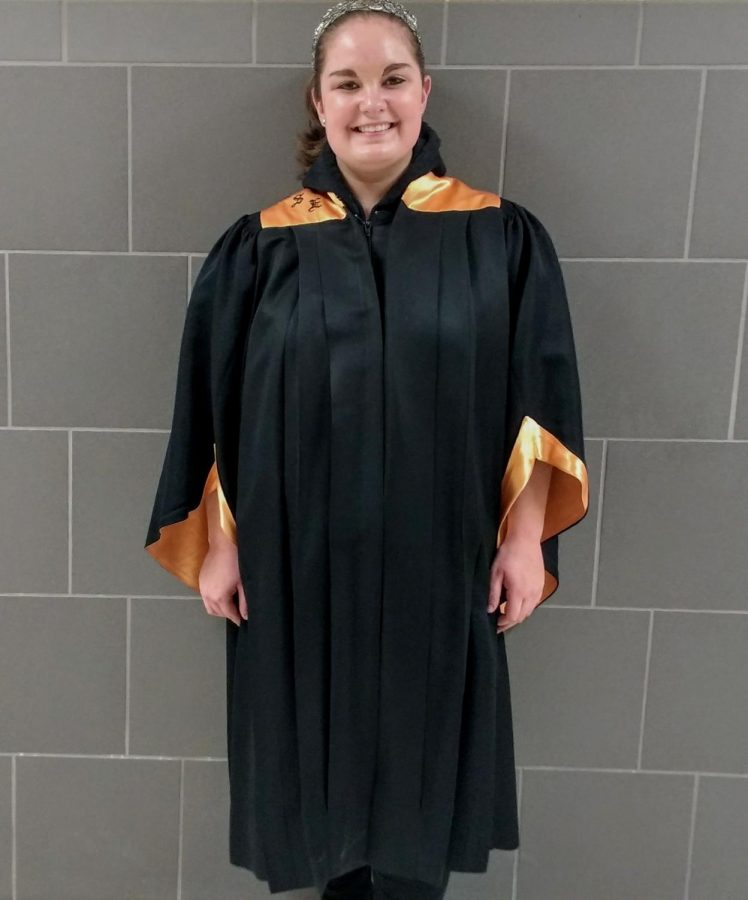 On Thursday, Nov. 21, five Southeast students (sophomore Elise Anderson, junior Aidan Carlson, junior Allison Fitzsimmons, senior Kinsey Knorr and senior Cooper McClure) will be participating in the Nebraska Music Education Association (NMEA) All-State Chorus at the Lied Center for Performing Arts in Lincoln. They gained this honor after registering and advancing past the auditions. NMEA is a nonprofit organization of music educators that was founded in 1937. The choir will be conducted by Dr. Brady R. Allred, the artistic director and conductor of Salt Lake Choral Artists in Salt Lake City, Utah. The performance will be on Saturday, Nov. 23, after two days of rehearsal with all 300 selected participants together. They will sing a mix of songs including a few classicals, among ones in different languages. There are two songs that will be sung according to gender: "Tahiti," by H. Jarolde Harris ll as the male's piece and "Spirit of Life," by Christopher Aspaas for the women's piece.
Knorr will take part in this event for the second year in a row. She will be a Soprano ll in the choir, and looks forward to singing her favorite song of the repertoire, "Spirit of Life." Knorr is very excited for the opportunity to perform at this event one last time, for she has "been practicing for the auditions since July." Knorr is extremely active in choir at LSE, for she has been in a choir every year of her high school career. Her freshman year she started in Singing Knights, then moved to Night Sounds her sophomore year, followed by Court Choir and Bel Canto her junior year. Finally this year, she is a student director for Singing Knights on top of singing in Bel Canto and Court Choir.
For the first time, McClure will participate in All-State choir after joining LSE choir just this year. As a tenor, he is a member of Court Choir and Bel Canto at LSE. However, McClure also takes part in other aspects of music outside of choir; he is an active member of the LSE Marching Band, playing saxophone and learning the trumpet. As for NMEA, he is eager to be together with fellow musicians "who are all dedicated to music and want to try their best to improve." His favorite piece of the arrangement is "Light Dawns on a Weary World," however he is also excited to sing the all male song: "Tahiti."
"I definitely practice every day. That's all I really do when I'm at home, I love music and I want to do everything in my power to get better," McClure said.
For both of these students, NMEA All-State choir is something they are looking forward to, regardless of if it is their first time or their second, for both, it is their last.
About the Writer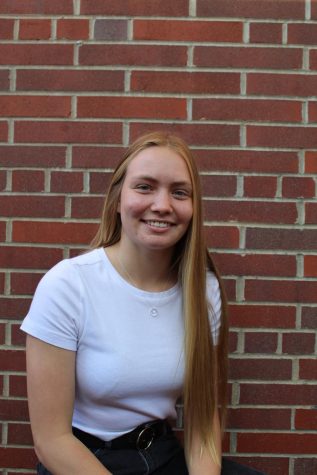 Abby Watts, Staff Writer
Abby Watts is a senior at Lincoln Southeast High School. This is her first year on staff, and she is very excited for the opportunity to share knowledge...