The holiday season is here, and Scooter's Coffee is getting festive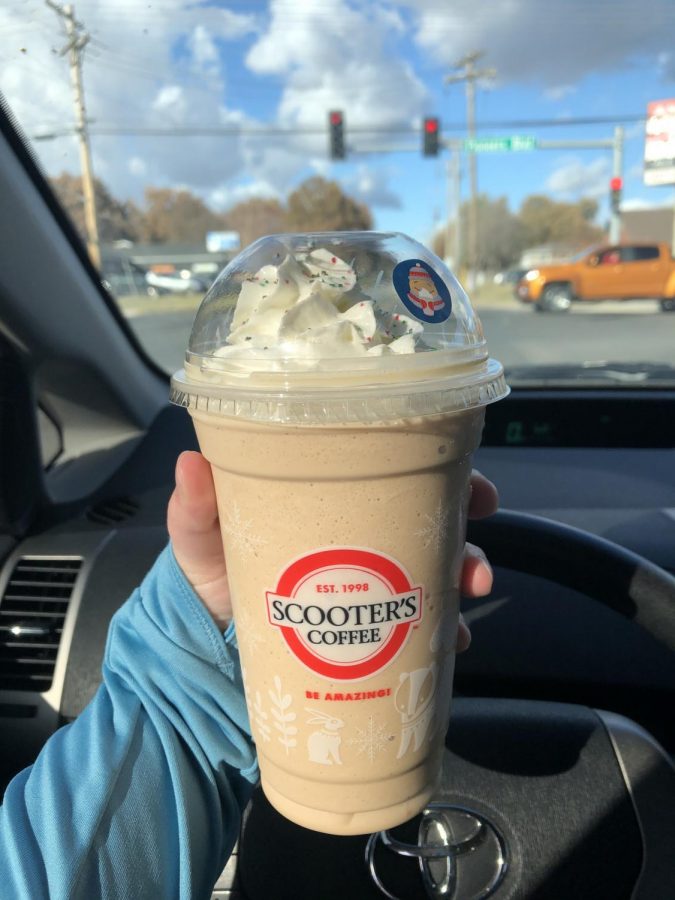 Whether you're ready for it or not, the holiday season is here, and coffee chains throughout the nation are getting festive. On Wednesday, Nov. 6, Scooter's Coffee released their 2019 holiday cups and drinks.
According to LSE senior Bradi Betancur, an employee at Scooter's Coffee, their winter holiday theme this year is "Winter Wonderland."
"We tried to make our holiday food and drinks similar to our theme," Betancur said. "In addition, [employees] also got 'Winter Wonderland' shirts that match the cups. The cups have snowflakes and animals on them, they're pretty cute!"
This year, Scooter's Coffee has six different holiday drinks that can all be ordered hot, iced or blended. They include:
1. Holiday Spice Caramelicious: This latte features velvety caramel and espresso, combined with hints of turmeric and cinnamon. Fluffy whipped cream, a sprinkle of cinnamon and caramel drizzle top the latte.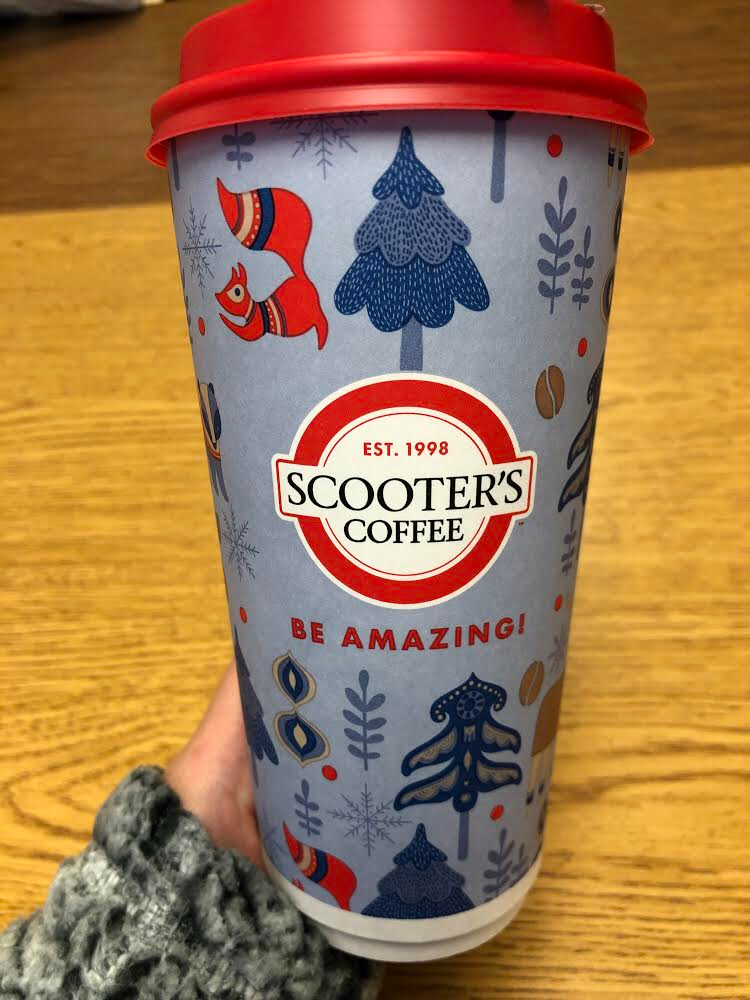 "It is basically our signature Caramelicious, added with turmeric," Betancur said. "It has been a really popular drink in the past, so they have brought it back the last two years."
2. Peppermint Mocha: This latte combines mint with chocolate and espresso, then it's topped with fluffy whipped cream and sprinkled with peppermint chips. 
"[We carry] the Peppermint Mocha all the time, but what makes it a holiday drink is that we add Andes Mints on top," Betancur said.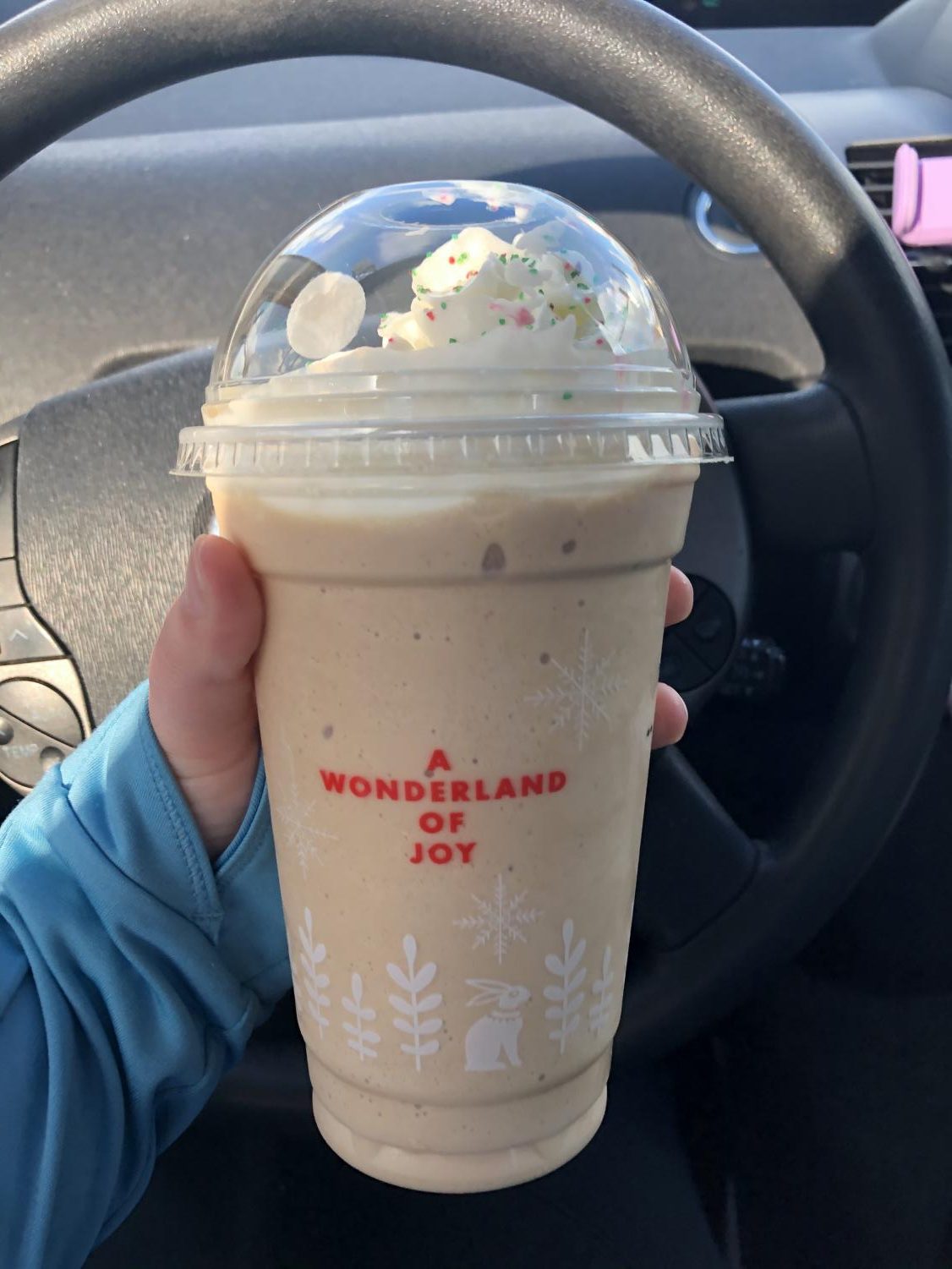 3. Frosted Gingerbread Latte: This latte features white mocha and gingerbread spices, then it's topped with whipped cream and spices.
4. Sugar Cookie Latte: This latte combines white mocha and espresso with cookie butter, then it's topped with whipped cream and sprinkles.
"[This] is personally my favorite," Betancur said. "It [features] white mocha and cookie butter together with sprinkles on top!"
5. Cinnamon Roll Latte: The name says it all. This latte literally tastes like a cinnamon roll in a latte. It's topped with whipped cream and cinnamon.
"[It's] super delicious," Betancur said.
6. Hot Chocolate: This delicious drink features chocolate, combined with hot milk. It's topped with whipped cream and marshmallows.
"Typically, if you order a Hot Chocolate during regular season, it just comes with whip on top, but we add marshmallows to make it for the Christmas season," Betancur said.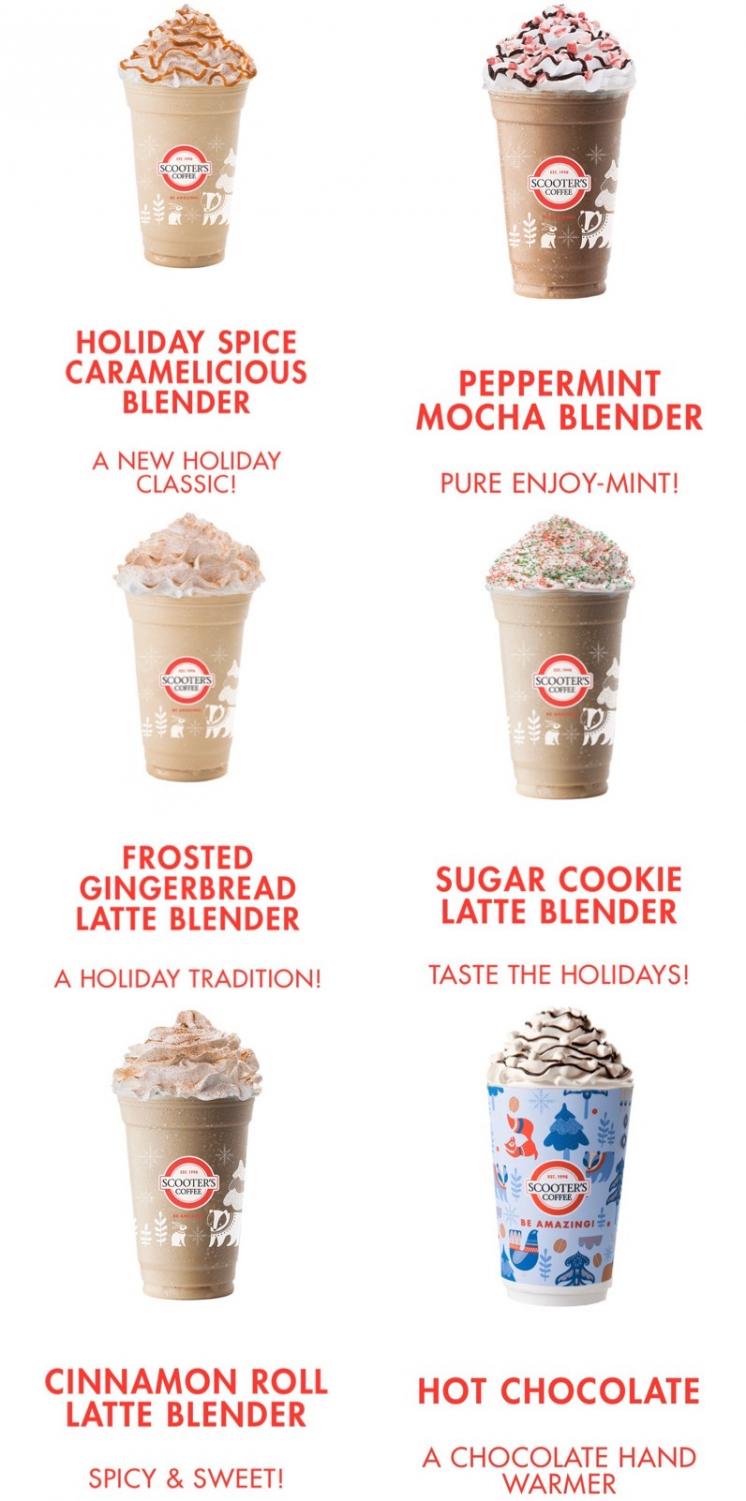 Scooter's Coffee's holiday drinks will be available until the first week of January 2020, and the holiday cups, according to Betancur, will likely last until February 2020, but it is difficult to predict as it's a supply issue. 
"Sometimes we run out [of the holiday cups] early January and sometimes we still have them until March," Betancur said.
With the holiday season officially in full swing, Scooter's Coffee is in the holiday spirit. Holiday cups and drinks at Scooter's are available for a limited time only, so don't miss your chance to give them a try!
About the Writer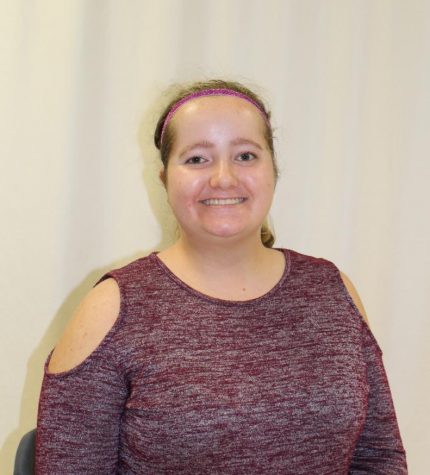 Caitlynn Cook, Copy Editor
Caitlynn Cook is a senior at Lincoln Southeast High School, the copy editor of The Clarion and an influencer for PragerFORCE, the student ambassador program...