Must be Christmas: LSE's Annual Winter Concert takes on a new location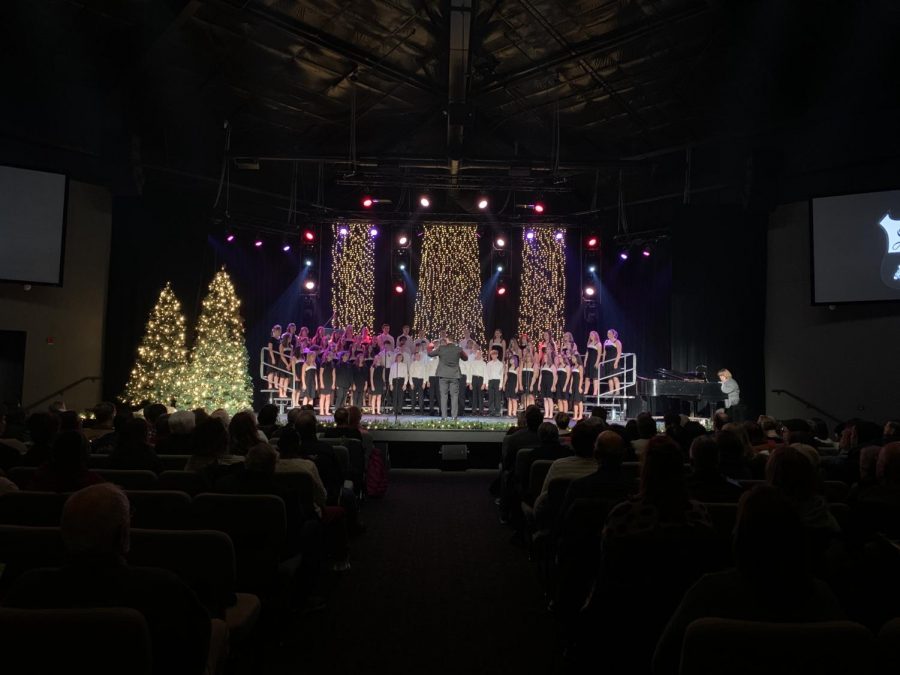 You walk into a room and you are immediately serenaded by the traditional Bel Canto music. People file into seats in anticipation of the annual LSE Winter Choral Concert of 2019. It's just as it is every year, except for one major difference; the location.
This year, the LSE Winter Concert took place at Christ Place Church on Dec. 16. Being a much-needed location change, the choirs were able to put on their spectacular show for a full audience, as they do every year. Madi Greene (12) said that this location was better to house the many families and friends that come to support the choirs each year.
"[Mrs.] Noonan has gone and visited the location multiple times; it's bigger and their lighting and sound is so much better," Greene said. "We have so many people in choir, we needed more space for people to sit."
At the former location, Sheridan Lutheran Church, many parents would have to stand during the performance, making an uncomfortable situation for those involved in choir and in the audience.
Not to mention the lighting at the church would cast a yellow hue on the choirs, making for low-quality photos for parents and the end of the year choir banquet.
But the location change doesn't just affect the audience, it also changed the tradition of the annual concert. Each year, the concert is hosted by the Renaissance choir, Bel Canto. In past years, they were to sit on stage for the whole concert as hosts. This year, the arrangement was a little different, although the choir did close the concert as they have in the past. Greene said that even with the location change, the experience was still special for her senior year.
"It's been a dream of mine to be involved in Bel Canto since freshman year," Greene said. "We just look so magical."
About the Contributor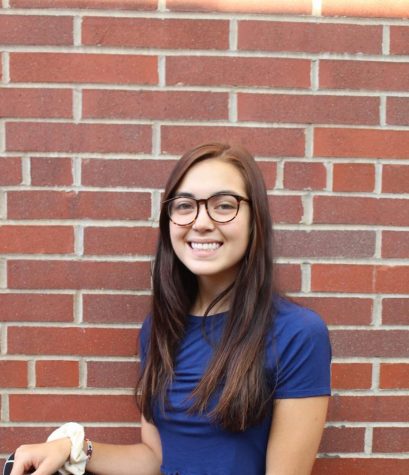 Sophia Merritt, Photography Editor
Sophia Merritt is a Senior at Lincoln Southeast High School in Lincoln, NE. She is a second-year staffer and Photography Editor for The Clarion newspaper....