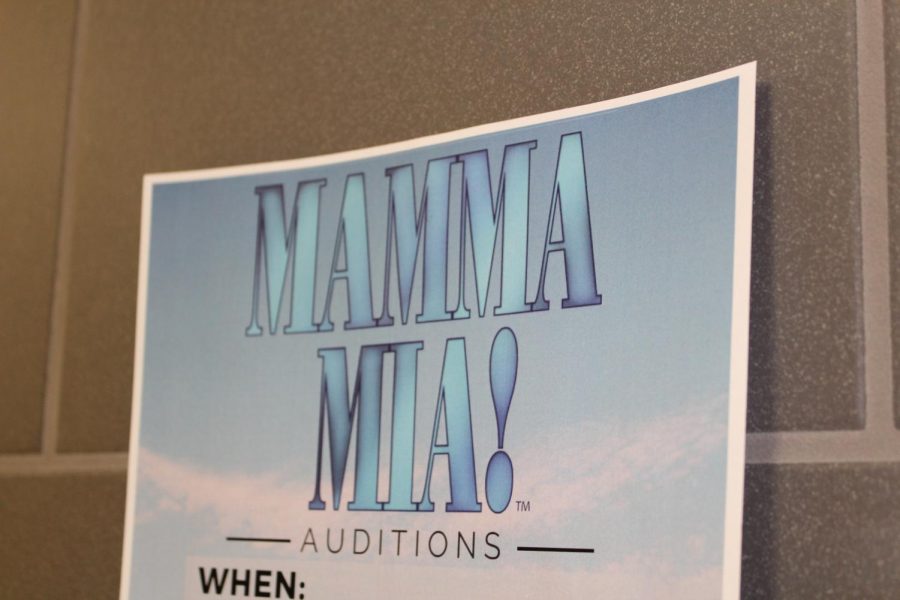 "Mamma Mia!" is coming to Southeast's Jennifer L. Dorsey Howley (JLDH) theater in just a couple weeks, and Theater Director Tyler Lambley and Technical Director Heather Hillhouse are looking forward to adapting this beloved musical for LSE's stage.
This theatrical performance, which first debuted on Broadway in 2001, is about a girl named Sophie who has been raised solely by her mother. She is about to be married to a man named Sky when she finds her mother's journal, in which her mother implies that around the time of Sophie's birth, she had relations with three different gentlemen. Unbeknownst to her mother, Sophie sends a wedding invitation to these three gentlemen — Harry, Bill and Sam — to invite them to the wedding, and chaos ensues as Sophie tries to figure out who her father is.
While this is the first time that "Mamma Mia!" will be performed at Southeast, it is new in more ways than one, since it will be performed as a recently popularized type of musical called a "jukebox musical."
A "jukebox musical" is one in which the songs themselves are not original to the musical itself, but they are related.
This will be the first time that Southeast will be performing a jukebox musical, and the first time that "Mamma Mia!" will be performed in a high school setting in Lincoln.
Previously, audiences would have only been able to watch this show on Broadway, but, according to Lambley, after the rights were released a couple of years ago, "Only the [Lincoln] Community Playhouse has done a non-professional production of it before here in Lincoln."
In this production, audiences will be transported from the theater to the story's setting of Greece, with the help of the tech crew.
Under the leadership of Hillhouse, the Southeast tech crew is researching, constructing and lighting up a new world that will be different than others before. They won't be copying any other theater's set-up, as each new stage requires a new technical approach, and Hillhouse's crew is up to the challenge.
"Those are other people's shows, and they might not work for us. So we are doing something unique and individual," Hillhouse said.
Tech crew members have been using basic housing materials in some imaginative ways to bring the streets of Greece to the JLDH theater. 
"We use a lot of the same materials; we just may use them in different ways. You kind of get to be creative with how you build," Hillhouse said.
This large task requires a lot of work, and that is why actors, actresses, tech crew and teachers are already preparing for this production.
Hillhouse shared her favorite part of working with the tech crew, spotlighting the importance of the tech crew in the final production.
"I love that we do something different every day and we get to create these worlds that are just there for a little while, but they're so important to telling the story," Hillhouse said.
Performances will be held April 30 through May 3, with evening performances on Thursday, Friday and Saturday, and a matinee on Sunday. Tickets will be $8 for students and $10 for adults, and can be bought at the door, or online at lsehs.seatyourself.biz.
"We're excited just to see the community and we hope the community comes out [and] responds well to it, because it's a fun show," Lambley said. "It's not anything dark or twisted. It's meant to be lighthearted; It's meant to be a little silly, but it's all songs that we all know and love and at the end of it the cast bows and then we have singalongs to a couple of songs afterwards."