Nite of Knights: How this year's variety of performances showcased Southeast's student talent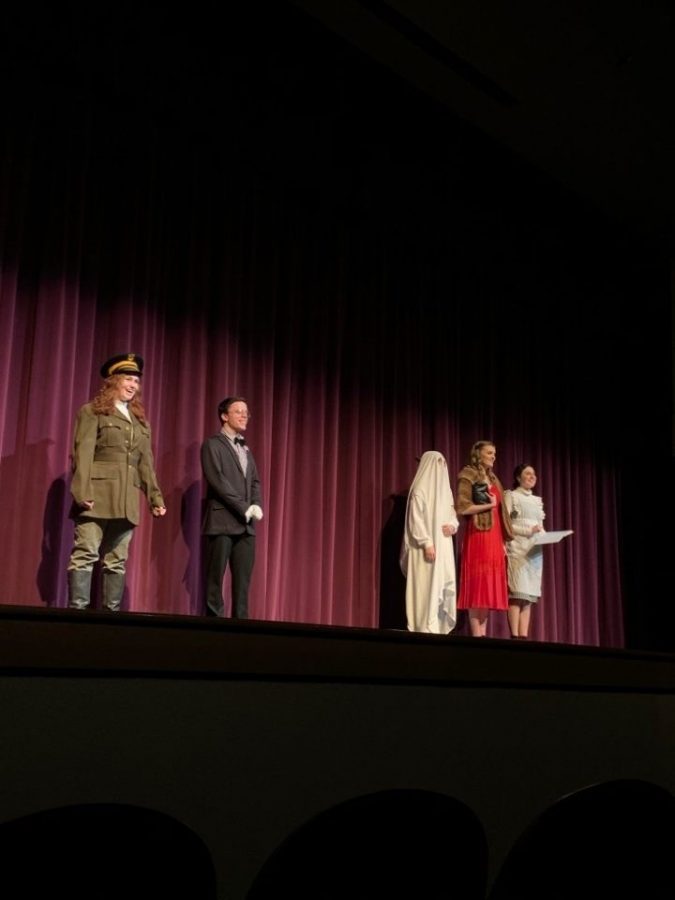 LSE hosted the 64th annual "Nite of Knights," in the Jennifer L. Dorsey-Howley Performing Arts Center at 7 p.m. on Thursday, Feb. 13, Friday, Feb. 14, and Saturday, Feb. 15. Having gone to Nite of Knights since I was a freshman, it has been quite an interesting journey to watch my Southeast peers grow in their artistic, musical and dramatic talents over the past four years. Overall, this year's performances were a few of the best ones I've seen yet. 
This year's Masters of Ceremonies (MCs) were Lisle Gustafson (12), Sadie Prenda (12), Allison FitzSimmons (11), Harrison Hebb (12) and Lydia Kingery (12), who acted out a popular board game titled, "Clue," throughout the entire show. Gustafson played the ghost of Mrs. Peacock — sporting a flowing white sheet — while Prenda acted as her maid: Mrs. White. Hebb performed as the pretentious, intelligent Professor Plum, and Kingery took the part of meddling Mrs. Scarlet. Finally, FitzSimmons transformed into Colonel Mustard, the brave and blunt war veteran of the 1800s.
A mixed group of saxophonists and other wind instruments kicked off the chain of performances with a rendition of Smash Mouth's "All Star." During this act, senior Colton Harris delivered an impressive solo — one that called for much praise.
Of course, we can't forget about the dancers, either. Kaitlynn Hoffman (12), Lily Hefner (12), Avery Stege (11) and Jane Anderson (11) graced the stage in a touching performance of "Forever," by Lewis Capaldi, controlling every move with what seemed to be ease. Soon after, Caroline Haws (11), Jack Ehlers (10) and Grant Wehrman (9) brought some more variety to the stage through "Desert Sunrise," by Brett Dennan, jamming out on the drums and marimba.
Of course, sophomore Josie Dobson returned to Nite of Knights this year with a beautiful rendition of "Gravity," by Sara Bareilles, highlighting the beauty of her voice for the second year in a row.
Although all of the acts were original, it's no surprise that my favorite performance of the night came from Southeast's Step Chain, who absolutely killed it on stage. They truly brought the swagger, decked out in their classic all-black attire and low-top Vans. I'm not sure exactly how long their performance was, but the slap dancing seemed to go on for at least four or five minutes and left me thinking, "HOW could they remember all of that?"
Another one of my favorites came from seniors Anna Hageman and Eva Terry, with Hageman singing "Taylor, the Latte Boy," by Kristin Chenoweth, while Terry played piano. This act was one of the funnier ones of the night, because of the ridiculousness of the song: A woman (Hageman, in this case), falls in love with Taylor, the latte boy, and discovers the power of ordering a coffee. Beyond generating lots of laughs, Hageman sounded incredible, showcasing the strength of her voice and capturing the audience through it.
Being a senior, this was my last chance to attend Southeast's Nite of Knights as a student, and there's no doubt that it was one to remember.
About the Writer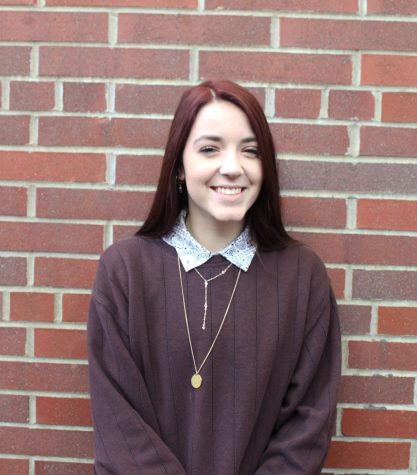 Lilly Young, Co-Editor-in-Chief
Lilly Young is a senior at Lincoln Southeast High School in Lincoln, NE and Co-Editor-in-Chief for The Clarion News Team. She thoroughly enjoys reading...