Dominance of Southeast Athletics: Transitioning from old heights to a new modest era
Transitioning from old heights to a new modest era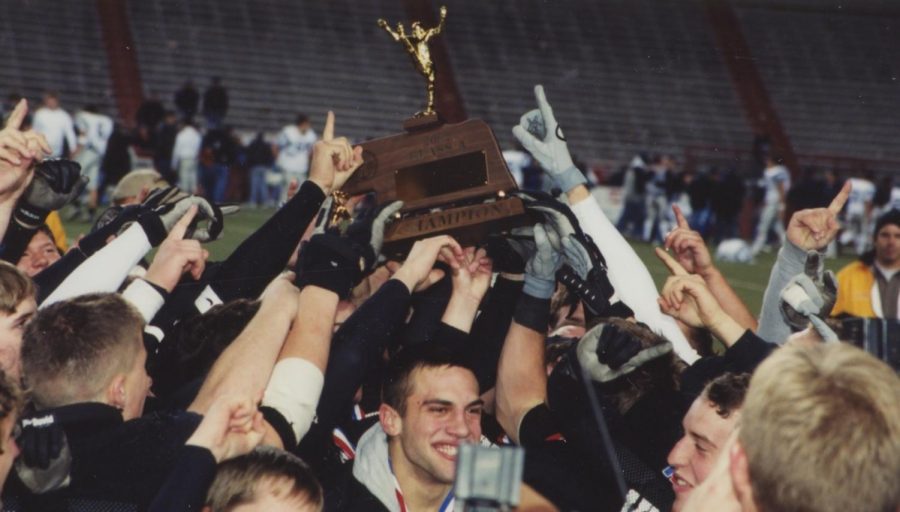 For almost 30 years, it seemed that Lincoln Southeast High School had dominated high school athletics, winning a flurry of state titles from 1970 to the early 2000s. These titles spanned 15 sports and led Southeast on an absurd streak of winning the all-sports champion award for 12 consecutive years. This meant from 1990 until 2003, Southeast only missed out on the award once, which came in 1991. It's also what made Southeast the only high school in Nebraska to be inducted into the Nebraska High School Sports Hall of Fame. But the days of athletic dominance were in the '70s through early 2000s and it's safe to say Southeast is in no way similar to its past self. Since that time, Lincoln opened two new high schools in 2002 and 2003. One in particular was Southeast's new rival — Lincoln Southwest High School —  which ultimately divided the athletic pool in two for south Lincoln. However, so much more goes in to factor to the major question: What happened to the sheer dominance of Southeast athletics?
By no means are Southeast athletics in a state of turmoil, as they still do perform moderately well across the board; there's just one thing missing: championships. When the sign of the new century hit, Southeast's dominance seemed to be brought back down to Earth. Compared to winning the all-sports award nine times in the '90s, Southeast won it once in the past decade in 2011. However, with the "tradition of excellence," it's hard not to chase expectations of years past, but perhaps old expectations in a new generation of high school sports just isn't plausible.
As a Southeast alum and former basketball player, Southeast Assistant Athletic Director Kara Graham knows full-well where Southeast athletics were and where they are now.
"In the '80s, '90s [and] early 2000s, we became the school that was known for athletics throughout the state," Graham said.
The '90s in particular was a decade filled with state titles; 41 to be exact. These state titles spanned 13 sports, with Southeast girls cross country bringing in the most hardware, winning eight state titles within the decade.
With the new generation however, the dynamic of high school sports has changed, and building a winning culture is different than it once was.
"You do have to change a little bit with the new generation," Graham said. "Kids these days are being pulled in so many different directions."
One pull may be coming from the rise of club sports across the country. It seems players are playing less and less for tradition and representing their school, but instead paying more attention on self-advancement, in a high-cost industry with often unhealthy expectations. So not only are good athletes potentially skipping out on high school seasons, but a lot of the time they are also specializing in only one sport. Rather than have some of the best athletes play for and greatly help two or three different teams for different sports, you're now getting a generation of players who are only choosing one. This by no means shames single-sport athletes, but nowadays it's more likely to see these types of athletes choose club teams over playing additional sports for their respective high schools.
You also run into the issue of athletes continually being spread out across Lincoln as more schools are built. Although there wasn't a huge decline initially, ever since Southwest and Lincoln North Star High School were built in 2002 and 2003, there eventually was a balancing of talent as athletes were spread out into more schools across the city. A new wave of expansion is expected in the coming years as Lincoln Public Schools (LPS) plans to open two new, smaller high schools which will likely cause shifting of athletes in the city, yet again.
But almost all areas of high school sports will have growing pains. It's hard to attribute growth of populations and specialization in sports to being the sole issue — although it certainly hasn't helped — when other schools face similar dilemmas. It ultimately comes down to the athletic culture within the school itself.
One team in particular that is establishing a winning culture, is Southeast's latest state champions: girls tennis. Last spring, the Knights capped off the championship season in Omaha, which included an undefeated run by doubles graduate Katie Whitehead and now-junior Caroline Miller. The two were definitely the major highlight of the state championship run, but they knew it took more than winning a string of matches to get the job done.
"I feel like the chemistry we had, when you looked at our team compared to other teams, we were all just super close and had really good relationships," Miller said.
It was also important for the team to focus particularly on short term day-to-day goals, rather than simply looking to win a state title at the end of the year.
"When [teams] get caught up too much in just the success and the ultimate goal — just winning — that can kind of distract from the little steps it takes in the middle and the little wins," Miller said.
Luckily for girls tennis, they'll return a strong roster again for 2020, and will likely follow the same cornerstones for success this spring.
It's hard to tell where any program is headed towards in the future, but Southeast looks to be moving in the right direction. The most important thing to accomplish such goals again comes down to culture.
"We've got to make this, again, a culture of 'have fun,'" Graham said. "As much as we care about winning here, if student athletes don't want to come out because it's not fun for them, then that's a problem."
One way Graham has accomplished this is through networking with athletes at Southeast. With the help of Athletic Director Dr. Toczek, the two have led a program called SHIELD which helps some of Southeast's brightest athletes improve on leadership skills that carry over into the students' respective sports. However, it's not rigorous activities, but group sessions that include games and getting to bond with fellow athletes within the school. It also includes sharing a meal with each other. All of which in hopes to build a stronger group of athletic leaders and improve the culture of Southeast athletics.
"The next couple years for [Southeast] are about building that culture and making sure that kids feel pride in this school again," Graham said.
About the Writer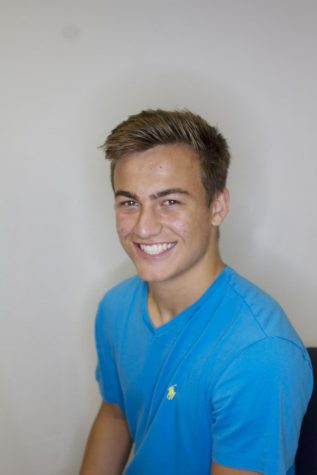 Reis Jensen, Sports Editor
Reis Jensen is a senior at Lincoln Southeast High School. This is Reis's second year with the Clarion and is currently the Sports Editor. He is passionate...