'The Perks Of Being A Wallflower' now on Netflix: Spend your quarantine with this popular coming-of-age film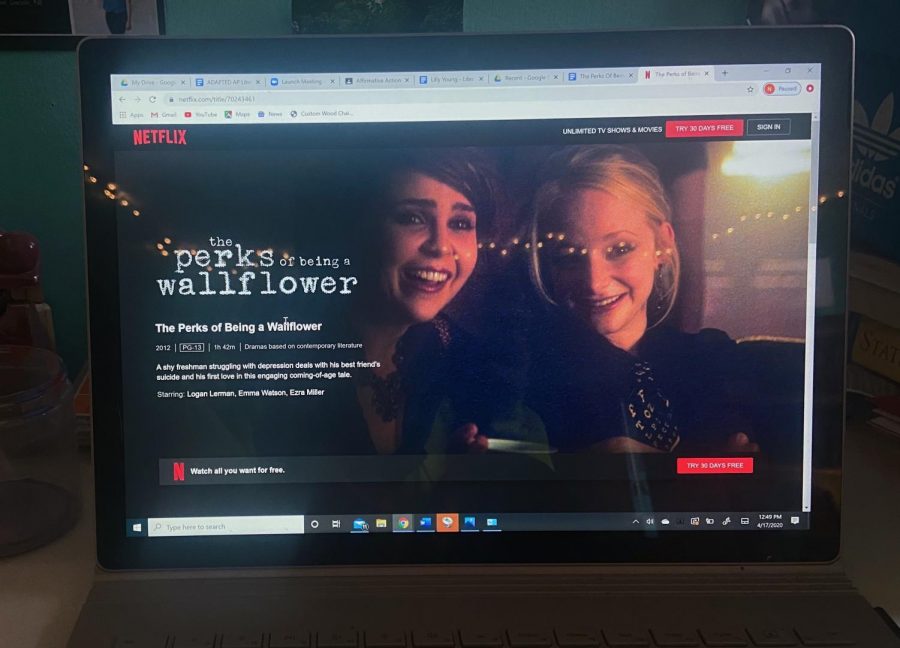 It's no April Fools' joke — On April 1, 2020, "The Perks Of Being A Wallflower," starring Logan Lerman, Ezra Miller and Emma Watson, was released to the masses on Netflix. Man, what a time to be alive.
Originally, "The Perks Of Being A Wallflower," was an instantly popular coming-of-age novel written in 1999 by author Stephen Chbosky, who also directed the film. In fact, although it drips with cliches, the book held the No. 1 New York Times Bestseller spot for more thanover a year, and has obviously struck a chord with the culture of today's American teens. 
Now, I'm no millenial, but I definitely channeled my inner angst when first reading this novel sometime in late middle school — probably around 2015 — and watched the 2012 movie soon afterwards. The story revolves around high school freshman Charlie (played by Logan Lerman), who struggles with the death of his aunt, anxiety and a severe case of depression. Upon his entry into this uncharted territory, Charlie meets the beautiful and artistic Sam (Emma Watson), as well as eccentric, confident and flamboyant Patrick (Ezra Miller). All of a sudden, Charlie is thrust into this world of first dates, drugs, high school dances and the rollercoaster of the stereotypical "party," anchored only by these newfound friends and his freshman English teacher (Paul Rudd). 
Both the movie and the film portray the classic cliche of the teenage outcast — I mean, Charlie even listens to The Smiths, and his favorite song is "Asleep." Although I usually find myself gagging at the thought of a sappy, melodramatic depiction of high school life, this, for some reason, draws me in every time. Maybe it's Charlie — his hopeless innocence and candor, so unlike the typical "jock" we see in today's films. After the suicide of his best friend and death of his aunt, the viewer is invited into Charlie's bedroom where he is left to pick up the pieces, and maybe this is it; what is so beautiful about this movie — Chbosky's hauntingly accurate portrayal of a young man struggling to keep a grip on himself in the face of unspeakable trauma. Prepare yourself for the old "tug on the heart strings," if you will. 
At one point in the film, Charlie, who is hopelessly in love with Sam, watches her as she crawls out of the back window of Patrick's pickup while they drive through a tunnel illuminated with golden light. As Sam stands in the bed of the pickup with her arms stretched out, Charlie tells Patrick that he feels infinite, and this moment in the film — forgive my own cliche — absolutely feels infinite. 
Obviously, the book is better, but that's a given, and a line that I always take. In all honesty, this film is a beautifully captured story of the non-conformist; an attempt to celebrate the "wallflower." It didn't get an 86 percent on Rotten Tomatoes for nothing. As we've all been stuck in quarantine (When will it end?), I've had time to watch the film again since its release on Netflix, much to my delight, and maybe some of you will as well. 
About the Writer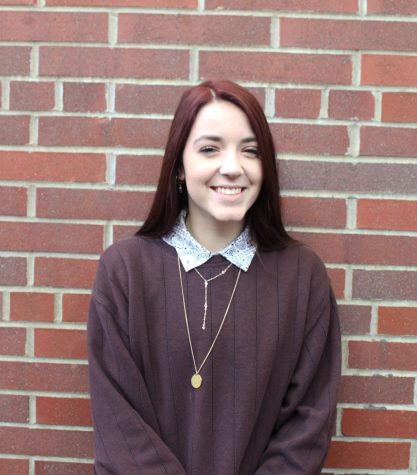 Lilly Young, Co-Editor-in-Chief
Lilly Young is a senior at Lincoln Southeast High School in Lincoln, NE and Co-Editor-in-Chief for The Clarion News Team. She thoroughly enjoys reading...