Teens on Tinder
How underage dating app usage is dangerous for today's youth.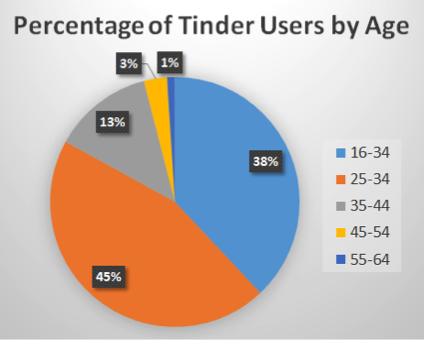 You are going to meet up with someone you have never met before. You're trying to look the best for a good first impression. Since it's your first time meeting this person, you can't help but be a little nervous, yet excited, for the date you've planned out with them — a nice dinner, and watching the newest movie out in theaters. When you get there, though, your date is nowhere to be found. All of a sudden, someone walks up to you, smiles and says, "Hey, how's it going?" as they reach for a hug. But, here's the thing: They don't even look like the pictures they sent back and forth to you. You're scared and nervous, and out of instinct, your hands close over the car keys in your pockets. Your mind is running through all of those episodes of Catfish, the TV show where two men go after people using the dating app Tinder that might be catfishing others using that app and talking to them. You're thinking about all of the kidnappings talked about on ABC News and the warnings your mom gave you the previous day about online dating. The worst part about all of it? You're underage and using Tinder. 
According to The Huffington Post, 7 percent of Tinder users are minors — This number could be higher than records suggest — even though the app is age-restrictive, only allowing  those who are age 18 or older to use it. In order to go on Tinder while underage, you have to register using a false birthdate from 2000 or before.  People have gotten more and more comfortable with lying about their age on Tinder and other types of dating apps. 
There are many dangers with using Tinder, no matter if you're underage or of age. According to the website DatingAdvice, 53 percent of Americans lie on their dating profiles, which indicates that they are not someone they're portraying themselves as — a danger in and of itself. It also states that 10 percent of those are scammers trying to get personal information. 
However, some underage students like to take chances and still use Tinder. 
According to Southeast student and Tinder user, Michelle*, who prefers to stay anonymous, teenage Tinder users often overlook the potential negatives of the app because there is more good than bad . 
"Kids our age probably want to be on it to find out who else is on it, at least that's what I do. I do know other kids my age though that actually want to find dates," Michelle said.  
Some kids like knowing things, like who is on what app, and who is dating who. Some students, like Michelle, download Tinder as a joke, but then it escalates to actual, potentially dangerous dating scenarios. 
However, Michelle understands the risks involved. Some of the people on Tinder are okay with taking the risks. 
"The dangers are that it's kind of illegal and you have to have your location on always so other, older, people can tell when they're in close proximity to you. There are also people on the app that are pretty scary because they'll keep messaging you and are persistent, even if you say no," Michelle said. 
On Dec. 4, 2017, 24-year-old Sydnee Loofe's remains were found scattered along country roads near Edgar, Nebraska, wrapped tightly in black plastic trash bags. Three weeks after she went missing, her remains were found. Before then, Loofe went on a date with someone she met on Tinder. The date was with 25-year-old Bailey Boswell. The 25-year-old woman and her 52-year-old boyfriend, Aubrey Trail, murdered Loofe, dismembering her body afterwards. According to the Omaha World-Herald, Boswell admitted that before she met Loofe, she knew that the date could potentially turn a dangerous corner. 
Although Loofe was not underage, she was still young and vulnerable, and a 17-year-old (or younger) is even more vulnerable in a position of meeting someone online, which is why Tinder holds an age restriction. 
Fortunately, Michelle hasn't had a bad experience, but has had some uncomfortable interactions. Some people don't know where to draw the line when it comes to the people they are attracted to. They try their hardest to get their attention and sometimes it can get awkward or uncomfortable. 
"I have had some guys act weird and freaky, but I just ignored them, and that was that," Michelle said. 
Another problem with underage Tinder usage is that most students' parents don't know that they are using the app, and when the student is placed in a potentially dangerous situation, they don't have anyone to turn to for guidance or help. 
"My parents don't know I have it, but they most likely wouldn't let me have it because they are really protective and I'm a minor," Michelle said.
 Most parents would be against letting their teens use Tinder because of the things that have happened to other teens in the past. 
According to a January 2020 New York Post article titled, "Tinder, Bumble face US inquiry over sex offenders, underage use," written by Associated Press, "Bumble, Grindr, The Meet Group and the Match Group, which owns such popular services as Tinder, Match.com and OkCupid, are the current targets of the investigation by the [United States] House Oversight and Reform subcommittee on economic and consumer policy."
The House subcommittee that is investigating Tinder and similar dating sites is seeking information about users' ages, procedures for verifying those claimed ages and potential sexual assault or rape allegations. 
"Our concern about the underage use of dating apps is heightened by reports that many popular free dating apps permit registered sex offenders to use them, while the paid versions of these same apps screen out registered sex offenders," Rep. Raja Krishnamoorthi, an Illinois Democrat who heads the subcommittee, said in a statement. "Protection from sexual predators should not be a luxury confined to paying customers."
If you choose to go on Tinder underage, you should always keep in mind the dangers and possible outcomes to being catfished or greeted by older, questionable people. To lower risks of bad situations happening, you could find ways to keep yourself safe while using the app.
"Make sure you don't put your actual name. That sounds sketchy, but it's how you stay safe and make sure these people aren't able to actually find you," Michelle said. 
About the Writer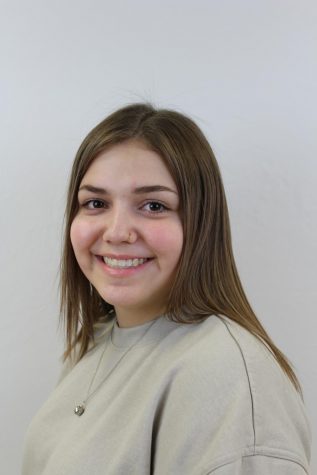 Tessa Donahoe, Staff Writer
Tessa Donahoe is a freshman and staff writer at Southeast. This is her first semester on staff. Tessa's favorite subject is geometry. She enjoys watching...