Abandoned Scene: How local art venues and students are dealing with the recent pandemic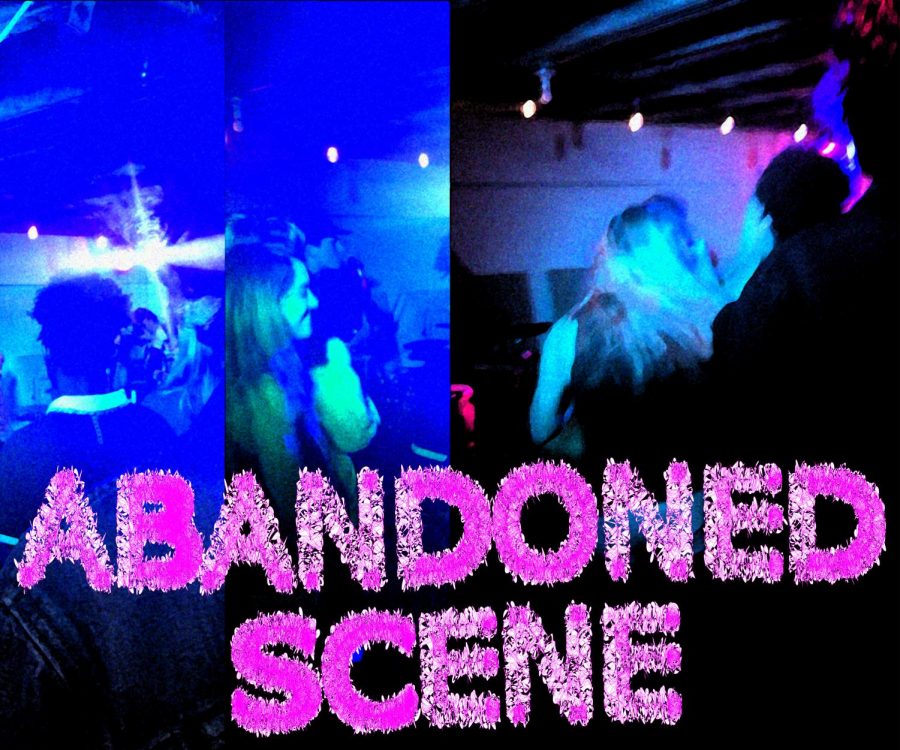 Walking up the narrow stairs into The Mez — a local all-ages music venue and art space — feels unnatural. At least it is, considering the contrast between the murky streets that surround it at night and the stark white walls of the interior hosting a staircase leading into the venue. At the door, a donation jar waits for those who hope to come in (the typical entrance donation is $5). Entering the venue feels almost liberating, despite it's cramped space. Flashing, colored lights and a couch rest near a display of  mirrors to the left of the space, as a brick wall adorned with local art and posters sits near the back.
Lurkers stand at the sides of the room, eyeing the band as it performs from the safety of their position. In the middle, a joyous riot takes place. Onlookers and newcomers surround a mosh pit going on and off in glorious segments. Two distinct drum sets, set up next to each other, complement an empty stand and large speakers stacked on both sides of the sets. Musicians wriggle side by side with their guitars held by loose straps around their shoulders. Songs go in and out of each other with much applause and excitement. 
Usually, the energy in the room is enlightening, but it unfortunately isn't like that anymore. While the venue was open most Sundays for live shows, it closed down indefinitely on March 25, following the outbreak of COVID-19. The last show performed, headlined by Wichita-based group Kill Vargas, occurred on March 8, and was underscored by the opening of the collective's first creative commons gallery on March 6. This led future shows to be put in jeopardy, pressuring some bands to cancel before news spread about the severity of the illness and its effects on the population if shows would occur.
However, before the pandemic, many students were excited for what some of these local venues, including The Mez, had to offer next. Lincoln Southeast student and member of the local indie pop outfit Parking Lot Party, Carson Dettmer (12), wants to see even more local spaces in the future. 
"I'd like to see more venues than anything," Dettmer said. "[Local venues are] doing a great job doing what they do. They have shows frequently and do a good job advertising, but it's just a matter of spaces." 
The issue of space has been a dilemma for local venues since the very beginning of their history — at least for smaller ones. Namely, they're dissimilar in size and funding to locally sourced venues with greater support like The Bay. 
Founded in 2011 by Mike Smith, who was a part of the international non-profit Skate For Change, The Bay has been described as a place for "creatives that fall through the crack," by its communications director, Alex Ruybalid, when asked in an article titled, "A Skatepark Provides a Creative Haven for Nebraska Teens," by VICE Creators contributor Sami Emory.
It certainly has been that way for many creatives in the Lincoln community, as it hosts a wide range of events involving the local skate, art and music scenes. 
The Bay is located at the site of an old warehouse, situated just beyond the downtown Lincoln area. Besides its nearly 30,000-square-foot indoor skatepark, The Bay is also home to a coffee bar, a digital art center and an all-ages concert venue. You can usually find them hosting "skate schools" and creative workshops for all age groups.
Besides hosting events in the confines of their "creative haven," as mentioned in the VICE article, they also provide many activities for students who can't normally go there. This includes bringing a portable half-pipe to Lincoln's public elementary and middle schools, and helping students design merchandise for the venue. 
Even during quarantine, The Bay has found ways to give back to the Lincoln community, like bringing that portable half-pipe from house to house for students to use while they are social distancing (with a maximum of 10 people per turn). They've even started hosting activities using apps like Flipgrid and Zoom.
The impact of The Bay's outreach strategies are more than noted in the Lincoln community.
"The outreach programs really do help so many people," Lincoln Southeast senior Ashley Hebb said. "It's such a positive aspect to Lincoln, especially. The events are great [and] get everyone to have a good time. Outreach has really helped a lot of people."
The Mez is also known for its outreach programs, drawing in students from across the city to hold art exhibitions on its back walls.
"The form of community outreach programs that art venues provide can be pivotal in the lives of students," The Mez co-founder, Levi Khagen, said. "Especially because of the stressful, yet critical period of personal development that their studies coincide with. I've been lucky to see countless [students] who never believed they could express themselves artistically be met with open arms by the local art community, build a support system and grow into some of the best artists and people I'll know."
These local venues have also been successful in marketing their spaces online. Boasting more than 15,000 followers on Instagram, The Bay's social media team is constantly working to inform and provide resources for the community. In comparison, The Mez currently holds more than 700 followers on Instagram.
"The most important thing is communication," Dettmer said. "What [these venues] do really well is promote. Their social media accounts are very active, taking these videos and performances, and putting them on their story."
But aside from the essentials and a few enjoyable initiatives, The Bay, which follows Lincoln Public School's COVID-19 protocol, can't really do anything else about the pandemic. Not to mention The Mez, which has completely shut down for the time being. With these cornerstones of the Lincoln music and skate scene shut down, what do these spaces propose students do with their downtime? In other words, how can they express themselves?
"I see artistic expression as the way someone shows who they are solely through their work," Hebb said. "Whether it's through at-home aesthetics, daily routines, clothes, art, music, beliefs and more. [It's] simply the way someone shows who they are as a person."
This touches on something very important: Not all students feel burdened by this. In fact, some feel more creative than ever. This time has given many people the chance to make art and express themselves in ways that they haven't thought possible before.
Some people can't experience it in the same way, though. One person going through the effects of the closure is Dylan Wilson (10) of Lincoln High. As a member of the local band scene and a frequent guest at these venues, he is disappointed by the lack of a tight-knit community during quarantine. 
"The crowd [at the shows] is super cool and friendly. It sucks not feeling the warm welcome that everyone is used to anymore," Wilson said.
Students take pride in the bond they share with those who go to these types of events. Without them, they lose a part of themselves that once flourished.
But there is hope beyond the pandemic. Once the outbreak has reached a stopping point, shows and events from places like The Bay and The Mez will most likely continue. This is the same for many other places across the globe. While some groups have cancelled all of their shows due to health concerns, bands all over the country, both big and small, have planned to reschedule their shows and tours to autumn and early winter. Festivals like Coachella are taking a similar approach. They decided to move their two-weekend event from the expected date of April to October of this year.
All of this goes to show just how much people care about each other in the community. In order to not compromise others' health, many people had to sacrifice doing things they enjoy the most in this city. Even people responsible for the art venues themselves. But thankfully, people are retaining their creativity and openness to expression.
"Unfortunately, quarantine has physically removed [many students] from the local art scene," Khagen said. "On the internet, though, I've seen an increase of both content generation and consumption; an explosion of spurious livestreams, fresh art content and explorative new firsts have come out of this free time. It's awesome in that way, and I think it could result in a great community resurgence when things are said and done. It's just a matter of time."
About the Writer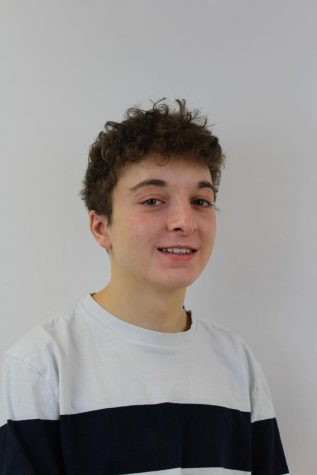 Brayden Adcock, Staff Writer
Brayden is currently a sophomore at Southeast. Besides working with the Clarion News Staff, he is involved in symphonic band and the LSE Basketball Band...