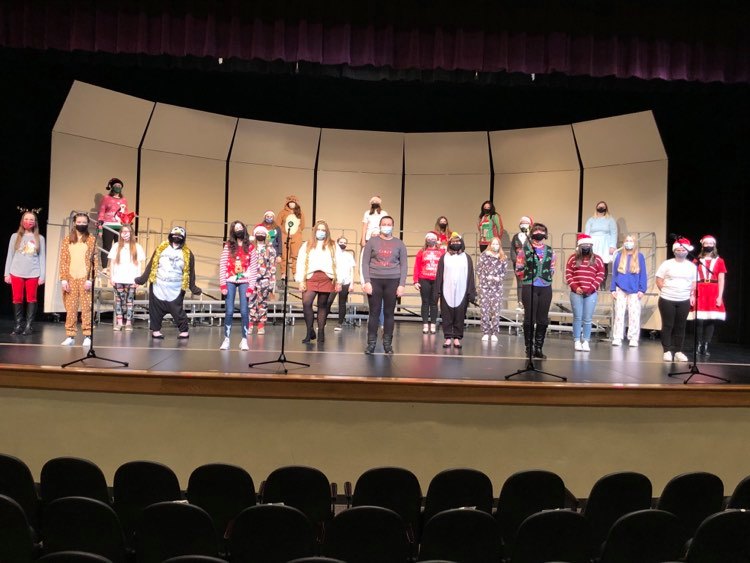 As students are getting more vocal about who they are, schools are making more efforts to be inclusive, including our school's choir. 
Queen's Court, Southeast's Treble Choir, now goes by Royal Court. Melissa Noonan, Southeast's Choir teacher, had the idea to change the name, but the decision has gone relatively unnoticed by most of the school. This decision was made for a few reasons, the main one being inclusivity, but also because there was a little confusion around the name itself.
The name Queen's Court confused people, because the name made it seem like only girls were allowed to join, but that's not actually the truth. Noonan wanted it to be clear that Queen's Court is just the Treble Choir, there's no specific gender, just how you sing.
"If a voice is higher and fits within the realm of "treble voices", the gender of the singer should not matter.  I never want a singer to feel uncomfortable with their voice or their role within a choir," Noonan said.
Treble Choir has been a pretty gendered idea at Southeast, since it has almost always had a name related to women, but Noonan realized that a change needed to be made in order to include others. Even though Noonan's history with the Southeast Choir program stretches back 29 years, just two years less than her 30-year teaching career, she realized the future of Queen's Court depended on a new direction. 
Sophomore Mackenzie Hovland, a member of Royal Court, said that people in other choirs didn't audition for Royal Court because the name was too feminine, so the name change seems like a perfect fix.
Hovland only had one other year of choir experience, in sixth grade at Pound Middle School, so auditioning for Queen's Court was new.  She joined Choir her freshman year and Royal Court in sophomore year, because it is an audition choir. She was one of the few people who joined Queen's Court because of its name, but she said she understands and respects the need to be inclusive. 
While Noonan was the one to suggest the name change, she asked the singers for name suggestions. Students suggested three finalists: Court of Royals, Treble Court, and Treble Tones. Noonan chose the name Court of Royals, but she tweaked it into Royal Court, and the students agreed. 
No one was openly against the name change, and they all agreed that changes for the sake of inclusivity are for the best. 
"We have a real 'we're all in it together' attitude", said Hovland. If someone was unsure about joining because of the name, they would rather change the name than have the person not join.