Intramural Basketball: The Late Knight Courts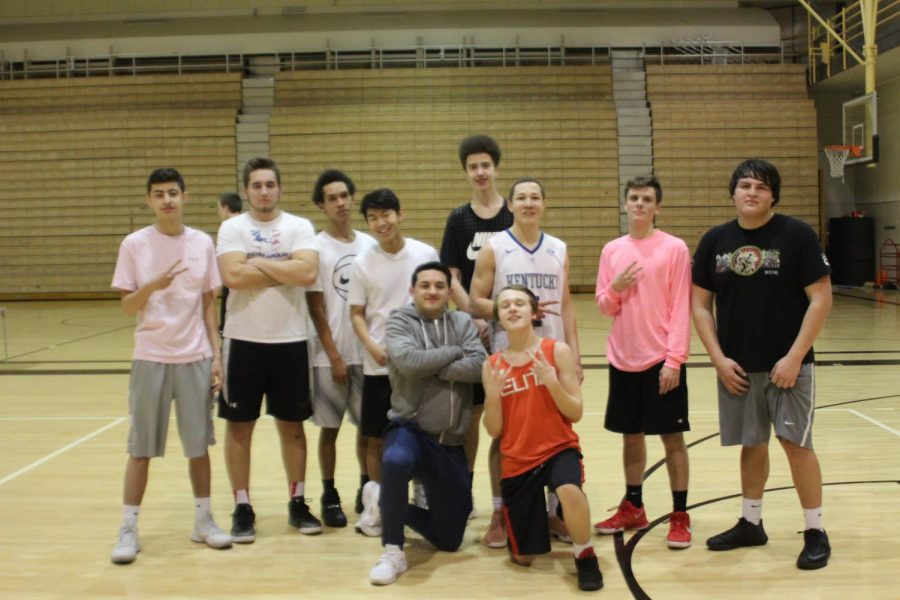 Senior Trey Young steps out onto the glistening Prasch Gym floor every Wednesday night, the bleachers are folded up and all three courts are bursting with activity. Yelling and grunts come from every angle, at any moment a ball could come flying toward bystanders. Scoreboards sit on tiny tables on the sidelines, determining the fate of the teams' next game.
Intramural sports are big on college campuses as a way for students to play sports in a more relaxed way. It is more for fun than anything else. Southeast has adopted that idea and created an intramural basketball league.
Intramural Basketball was started at Southeast in 2015 by Coach Fred Thorne. It caught on, with more teams joining the competition each year. This year, there are 10 teams. Every Wednesday, teams gather to play a game in the intramural basketball league. It starts with regular basketball games and eventually leads into a single elimination tournament. The last two teams left standing make it to the championship. All teams are competing to make it to the championship, win the ultimate bragging rights, and of course, coveted Twitter shoutout.
Last years winner was a team called Bible Study, consisting of then seniors. Since they graduated last year,they weren't able able to defend their title this year.
Intramural teams just like school teams minus the grueling conditioning and time commitment. When forming a team, no current school basketball players can play for that team. However, they can be a "coach" to help guide the team to victory. Even with hectic schedules, school basketball players still find time to come to a few games and support their friends.
Girls can join teams, or make their own, and there was indeed a girls' team last year, yet no girls decided to play this year.
Many teams have uniforms and maybe you've seen the team LPD shirts around LSE, as they managed to sell about 50 shirts to students.
Fouls and referees aren't a big part of the game. However, if you're being inappropriate you're going to get called out. According to sophomore McClain Burton, when a foul is made, "we call it and check it up top." For those that don't know, that means that the game stops and the other team is penalized for the foul.
The majority of the players seem to agree that intramural basketball is a fun way to let off some steam.
"We get to hang out with our friends and mess around in a basketball game and kind of take it seriously," said Burton.
Some teams even take it to a whole new level and go all out with Twitter pages. "Almost all the teams have Twitters. We start Twitter beef with each other. [We also] have team dinners every Tuesday," said Junior Grant Detlefsen.
So maybe if real basketball isn't for you, get a team together and try your luck at intramurals. One reason Detlefsen joined was because he still liked and wanted to play basketball, but he didn't want the extreme time commitment. Intramural basketball could be a good way to add some competition to your life, get a workout in, have some fun with friends, rid yourself from boredom, or purely for the love of the game.
This year's championship on Feb. 21, came down to the Beach Ballers vs. The Dinklebergs, fighting for the number one spot. The Dinklebergs proved that they were the best this year and won first place. Tune in next year to see which team will win the gold.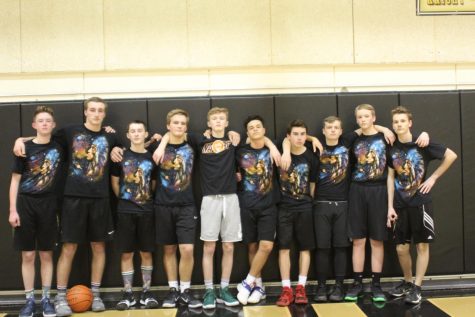 About the Writer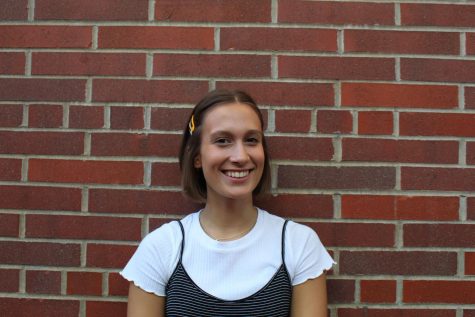 Lily Hefner, Social Media Coordinator
Lily Hefner is a senior at Lincoln Southeast High School. She is currently the social media coordinator and will be on staff for the third year. She is...