Shindig, ya dig: Local event benefits Lighthouse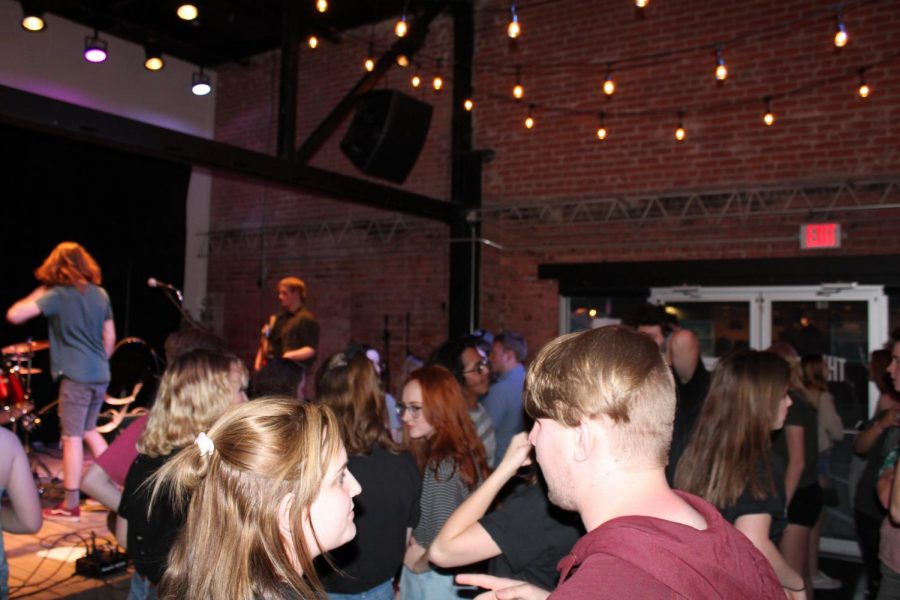 Nina Peci, Photography Editor
May 10, 2018
Bands were rocking and the crowd was jumping on April 28th, at The Bay. The event featured seven local bands: Scout Camp, Yellow After Rain, Threesome Egos, Midwest Marcus, Parking Lot Party, Better Friend, and HAKIM. Some local student artists also displayed their work throughout the night.
All proceeds of the event went to Lighthouse, a local organization that supports Lincoln's youth through after-school programs and by providing various resources, such as…. The event was hosted by Southeast students Emalyn Kruse and Finley Peterson, along with the help of some other students and staff from The Bay.
Senior Olivia Hitchcock-Willis attended the event with some of her friends. She enjoyed watching local bands perform and seeing all the local artists present their work.
"The Shindig was a great opportunity for students with similar interests to spend time together while listening to great music," said Hitchcock-Willis.