LSE Art Show: The Student Showcase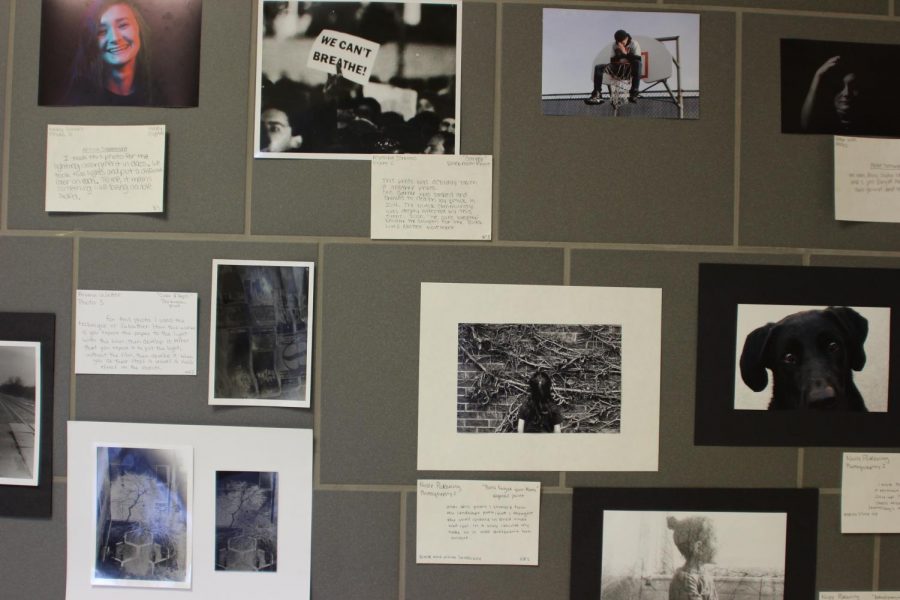 Syann Engelhard, Design Editor
May 10, 2018
The LSE Art Show is essentially tradition – all of the students and parents, or anyone really, are invited to attend. Students who are currently enrolled in any art class ranging from Pottery all the way to AP Art History get to showcase their work, and this event is not small. Hundreds of families cycle through LSE's D hall as well as the Art Studio from 4-6 p.m. on the night of the show.
Sophomore Harrison Hebb looks forward to the art show because it brings an opportunity to get himself out there. "I love having my work showcased to kickstart my career, but it also makes me very nervous on what people will think."
Many students may be in the same boat. Hebb says that the art show is for people to be proud of something they've worked very hard on.
The art show also supports the Lincoln Food Bank through their Empty Bowls Project, which raises money for those at the Bank. Attendees at the Art show are encouraged to purchase a bowl, as well as walk around and enjoy artwork that they, along with their fellow students and peers, created.
"It provides even the smallest outlet, where your classmates get to see all your cool art and all the work you've done," said Hebb.
The Art Show has provided a platform for creators of all skill levels to showcase their best work. The pieces are all unique in nature, students ranging from 9-12th grade, from beginner levels all the way to receiving AP credit. The art show is held both in the spring and winter at LSE, and The Art Department hopes to see you all there.