LSE Girls Soccer fall short at state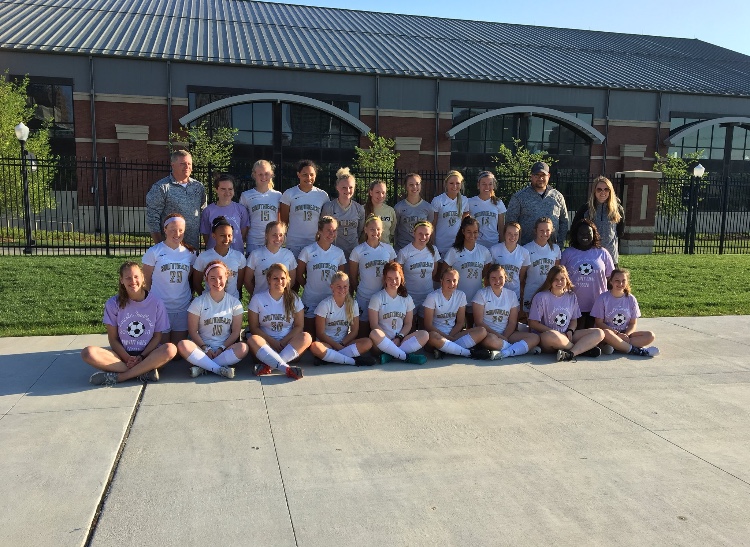 Marko Jerkovic, Sports Editor
May 16, 2018
On Wednesday, May 9th, at the girls varsity state soccer tournament, the Lincoln Southeast Girls Soccer team was the second seed up against a tough seven seed in the Millard West Wildcats. The Knights had finished the regular season perfect with the only blemish on the season coming in the Heartland Athletic Conference tournament finals against Lincoln Southwest, 1-0. The opening round match was played at Creighton University's Morrison Stadium at 9 a.m.
"We were in a really good place going into the postseason this year, and we had a great group of seniors," said senior Elora Maxwell.
The Knights had lofty expectations set by themselves and others around the program this year. The undefeated regular season continued to build confidence in the senior laden squad.
"The improved team chemistry was really a highlight for our team, everyone was supporting each other, and it felt like we were all parts of a whole, not just a bunch of individual players," said senior Elora Maxwell.
However, in the first half of their matchup, the Wildcats managed to grab an early goal which, as senior captain Abby Hall put it, "flustered" the team. They seemed to lack patience on the offensive side of the ball after conceding the early goal, and despite creating five or six quality chances, could never equalize, losing 1-0.
"We did get some chances later in the game, but we weren't composed enough to finish any of them," said senior Abby Hall.
The Lincoln Southeast girls soccer team had a tremendous season and dominated for many stretches, but were subject to the whims of the sports gods in the unforgiving single elimination tournament. After this season they lose seniors Abby Hall, Ally Hall, Izzy Dragoo, Elora Maxwell, Claire Carter, and Ashley Davis.