Kaepernick controversy can spark productive discourse in classrooms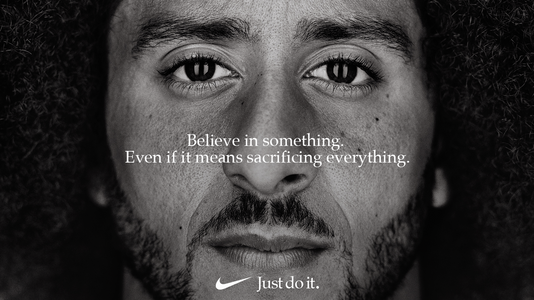 Hang on for a minute...we're trying to find some more stories you might like.
In the last couple of  years, football players all over the world, including fellow students at Southeast, have made their mark by kneeling for the National Anthem. Colin Kaepernick, a former player for the NFL, was among the first to kneel and has recently taken this controversy further with the debut of his "I'm With Kap" jerseys, the proceeds of which go to the Know Your Rights Camp. This camp, which was created for youth, is focused on self-empowerment for minorities and their interaction with the law.
David Peters, a Social Studies teacher at LSE, weighed in on the controversy, noting the importance of participation in our own forms of protest, no matter which side we're on. The symbols within our movements are what allow us to stretch further.
"Symbols are powerful things. The flag, the ubiquitous Nike swoosh, and fire, especially. Mr. Kaepernick is continuing a pretty compelling protest about racial injustice, but many of us can't get past the flag, the symbol. As cool or as controversial as symbols may be, they are not as important as basic human rights like free speech and equal justice under the law," said Peters.  "With regard to free speech, the Nebraska state legislature raised a similar issue a few years ago that might resonate with students. They passed a law requiring that the Pledge of Allegiance be recited every day, in every school. But our legislators knew that this law would be a first amendment violation (not to mention an authoritarian act) if they actually forced every student to speak the words of the Pledge. So the state (school) provides the opportunity, we may participate as we wish, but we will not be forced against our own conscience, speech, and expression."
Kneeling for the anthem alone has brought controversy, but now with a giant brand like Nike involved, who partnered with Kaepernick for their new advertising campaign, there is more fuel added to the fire. On Sept. 5, President Trump expressed his position on the situation in a Tweet that read, "Just like the NFL, whose ratings have gone WAY DOWN, Nike is getting absolutely killed with anger and boycotts. I wonder if they had any idea that it would be this way? As far as the NFL is concerned, I just find it hard to watch, and always will, until they stand for the FLAG!"
However, according to the new report from Edison Trends, an e-commerce data collection agency, Nike's sales have actually gone up 31%, and because of this, it may embolden other brands to take a new stance on social and political issues. But this is not to say that there aren't repercussions that Nike will undoubtedly face for the years to come.
"I think it's having a significant impact in the short term, not just in the boardrooms and locker rooms, but more importantly, in conversations everywhere about free speech, racism, justice, patriotism, symbolism, and more," said Peters. "You'd hope that we would be further along in some of these conversations by now, but clearly, we still need to have them."
The mayor of Kenner, Louisiana, Ben Zahn, reportedly banned Nike products from both booster clubs and recreation facilities, and he aims to ban them from the town as a whole. People have also gotten involved through non-legislative action, posting videos to Twitter and Instagram which depict protestors burning, cutting, or destroying their Nike products.
"This is not just the NFL, and it is not new. Conversations about his have been ongoing for decades," said Peters. "The NFL adds billions of dollars and a huge TV platform to the equation, but otherwise, this struggle has been playing out since our first days as Americans, and is just part of the long 'arc of the moral universe'."
With this, people, typically in support of the campaign, have taken to Twitter to try to make a statement about the uselessness of these acts. They have been doing this through commenting on the needy children that reside in every city who could wear your Nike shoes or your Nike t-shirt instead of the items being destroyed.
"Peaceful protest is a fundamentally important right in any free country. I encourage everyone to take a stand or a knee for a cause. Better yet, boycott or burn a brand that does not support your cause, and make a video explaining your position! Vote with your ballot and your wallet," said Peters. "Hold powerful corporations to socially and environmentally responsible practices. Form your opinions from what you read, what you experience, and what you learn from real people, not from simple slogans or sound bites on TV."
No matter where you stand on this issue, this is a remarkable event in history and advertising, it will change the course of the NFL and its sponsors forever.
About the Writer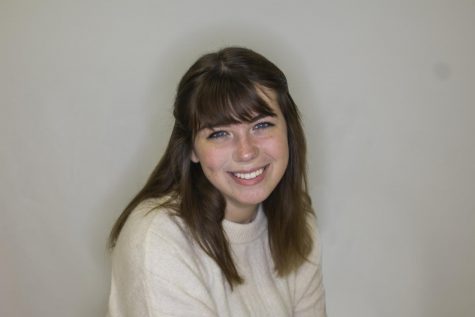 Syann Engelhard, Co-Editor-In-Chief
Syann Engelhard is a Senior at Lincoln Southeast High School. She currently holds the position of Co-Editor-In-Chief and Graphic Artist. Outside of newspaper,...