Scheels to celebrate Grand Opening Thursday
Hang on for a minute...we're trying to find some more stories you might like.
For the past few years we've been waiting. Billboards have been pumping us up, getting us ready for this big event, and rumors have spread near and far- some true, some not so much. But the time is finally upon us… the grand opening of Lincoln's new Scheels is this Thursday, and the excitement is overwhelming.
Macy Baker (12), has been working at Scheels for a few months, but is just as ready for the new Scheels to open as anyone else. However, there has been a lot to do in order to prepare for the occasion.
"[We've been] training. [This week] we have training where you train in [our] department," she says. "I'm a cashier so I'll just work with the new cashiers and ring up items that I'll normally ring up and do transactions like that."
Baker's favorite part about the new Scheels is the expanded women's clothing section which offers a lot more variety than it used to. However, she says there are many other things that differ from the Scheels we are used to.
"They have a home decor section, a ferris wheel, a cafe,  a candy shop upstairs and animals on a mountain. I know there are more departments, and also the departments are a lot bigger than they were in the old Scheels," she says.
The grand opening will be held this Thursday, Sept. 27, at 5 pm, and although it should be an exciting time, workers must be alert and ready for anything.
"I heard that when one new Scheels opened somewhere in Iowa they had shoplifters already on opening day," Baker says. However, the Lincoln department store has that covered, bringing in an abundant amount of workers who have been preparing all week.
One big question in this whole process, however, has been the future of Scheels' old building. According to Baker, there is a strategic plan.
"[The old building] is going to be a parking garage, but they can't start working on it until after the holiday season so I think they're trying to get it at least half way down so they can open it up for parking again," she says.
If you're free Thursday night and are looking for something fun, go check out the many new and exciting features at the new Scheels located at Southpointe Pavilions right here in Lincoln!
About the Writer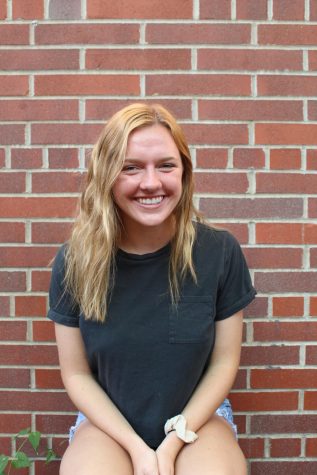 Chloe Heller, Co-Editor-in-Chief
Chloe Heller is a senior at Lincoln Southeast High School and has been a part of the Clarion staff for three and a half years. Outside of writing, she...