Freshman volleyball: City champs
Hang on for a minute...we're trying to find some more stories you might like.
On Friday, Oct. 26, the LSE Freshman Volleyball Team won the LPS City Championship. This championship was not easy to win. Coming into the tournament, the team had won 19 games and lost two. They beat East's volleyball team and became eligible to compete in the championship.
"We reaffirmed that we have worked hard this season. We've gotten ourselves here. We deserve this," Maddie Hesse (9) said.  
The Knights were excited to play their rivals – the Silverhawks – in the tournament. "We had played them once or twice already, and they were really close games, and [the championship] game was another close game."
The Knights won the first set and gained confidence that they could win the second. However, during the second set, the Silverhawks swooped in and snatched a win.
"The third set came and we were like, 'Okay, we got this.' So, we went out on the court and we were just all pumped and ready. We had to stay loud and communicate," Hesse said. "And [the game] really went back and forth. We only go to 15 for the third set, and we were behind 8-2. We dug ourselves a hole, but we had to get back up there. We had a comeback and the score was 9-9."
This meant the team only needed six more points to win. The final score was 15-12 Southeast. "It was a super exciting game. We all did really well. We worked together really well and it was a good ending," Hesse said.
As this was the freshman team's last game, the teammates began thinking of next year. "Keeping in mind that we'll all hopefully play together next year, we know that if we really work together, we can really stay strong and keep up our record," Hesse said.
About the Writer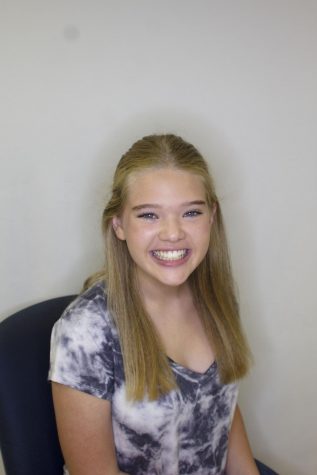 Elise Anderson, Staff Writer
Elise Anderson is a freshman at Lincoln Southeast High School. As this is her first year at Southeast, Anderson is excited to dive into journalism as a...