Opinion: The best 12 Christmas songs for this year's 12 days of Christmas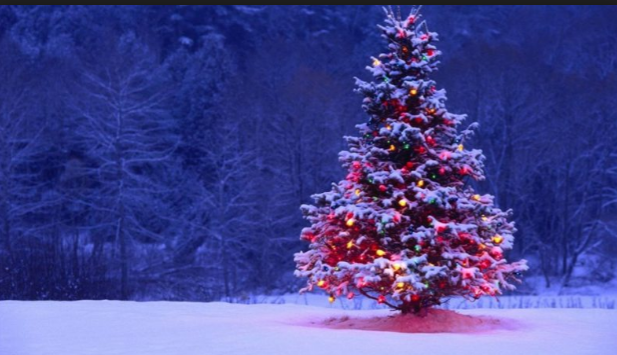 1. The Christmas Song (Merry Christmas to You) | Nat King Cole
There is no better way to kick off the Christmas season than by listening to the most popular Christmas song of all time! This iconic piece is often times referred to as Merry Christmas to You or Chestnuts Roasting on an Open Fire, and easily brings out the Christmas spirit with its smooth lyrics and calming chords.
2. Mary, Did You Know? | Pentatonix
Pentatonix is quickly growing more popular in the Christmas world, but one of the best of their covers is Mary, Did You Know. One of the best aspects of this song is the ability of it to convey the Christmas message in a way that is fresh and catchy for a variety of listeners.
3. O Come All Ye Faithful | Third Day
Third Day is known as a Christian band, and I believe that they created one of the best Christmas albums of all time. The music allows you to dance while singing along to Christmas songs that are full of praise for the holiday.
4. All I Want for Christmas Is You | Mariah Carey
One of the most famous songs during the winter months, All I Want for Christmas Is You by Mariah Carey is nothing less than a bop. The tune is heard throughout stores and movies of all sorts during the snowy Christmas season, leaving lyrics that can't be ignored as listeners constantly relate to the wishful rhythm.
5. Rockin' Around The Christmas Tree | Brenda Lee
A lot of the time, Rockin' Around the Christmas Tree is recognized for its appearance in movies such as Home Alone, and is popular for its ability to entertain at Christmas parties around the globe. However, this tune is one of the older ones and was originally recorded in 1958!
6. Have Yourself A Merry Little Christmas | Michael Buble
Michael Buble is, in my opinion, the best Christmas singer, and he doesn't let us down with his recording of Have Yourself A Merry Little Christmas. The instrumentals of this song don't disappoint, and Buble's voice ties it all together to be a song full of feeling and comfort as the holiday season comes along.
7. It's the Most Wonderful Time of the Year | Andy Williams
If you are looking for a song to hype your Christmas spirit, this is the one for you! This song sung by Andy Williams is nothing short of jolly, and lists off plenty of ways to celebrate your holiday season. After all, it is the most wonderful time of the year.
8. It's Beginning to Look a Lot Like Christmas | Bing Crosby
If you are like me, it's difficult to hold off to start listening to Christmas music, but with Bing Crosby's It's Beginning to Look a Lot like Christmas, you can claim it was meant to be listened to prior to the holiday! The build up of the excitement of Christmas is contained in this hopeful and smooth tune.
9. Carol Of the Bells [Acapella] | BarlowGirls
BarlowGirls does more-than wonderfully in their cover of Carol of the Bells. This song is acapella, and provides an exciting beat to try and sing along to as you are preparing for Christmas! Being one of my favorite Christmas songs, this is one that is difficult to let go to after the holidays are over.
10. O Holy Night | Casting Crowns
Almost everyone knows this classic. Christmas wouldn't be the same without O Holy Night, and Casting Crowns sings the song phenomenally. This song is one that can be listened to during Christmas Eve service, or in your earbuds after a long day. Also, I believe the message of this song is stronger than that of any other on the list.
11. Do You Hear What I Hear | Glee Cast
Glee Cast hands-down has one of the best Christmas albums of all time! Do You Hear What I Hear is purely beautiful and catchy all at once, and basically begs you to sing along as soon as the first note hits. The classic and well known words leave the listeners thinking and imagining what life was truly like on the first Christmas Day.
12. What Child Is This? | Arch Nemesiz
Personally, I think that this is a good song to end on because it shows the deeper meaning of Christmas that the listeners can try to comprehend for long beyond the holiday season. This anthem begins softly, but quickly builds up to a beat that is moving and gorgeous all at once. The bridge of the song is very intense and full of truth, which is different from most Christmas songs that focus only on the joys of Christmas. However, it is a good reminder that the greatest of things usually result from the hardest of times.
About the Writer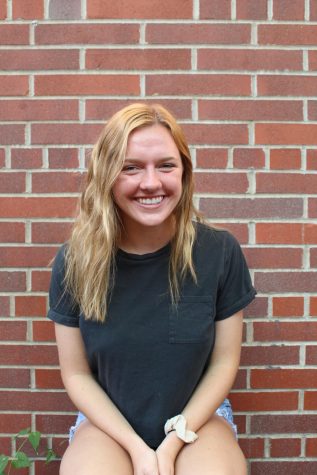 Chloe Heller, Co-Editor-in-Chief
Chloe Heller is a senior at Lincoln Southeast High School and has been a part of the Clarion staff for three and a half years. Outside of writing, she...