Senior Brett Foster starts swim season strong
Hang on for a minute...we're trying to find some more stories you might like.
For senior swimmer Brett Foster, this season is full of goals to end his high school career.
"[I'm looking forward to] making some time drops and swimming at state," Foster said.
However, his confidence isn't undeserved. The swimmer has gone to state both his sophomore and junior years, but wants to set this year apart by "trying to get an automatic state cut."
Automatic cuts are set times that can be beat in order to "automatically" send swimmers to state. After the automatics are counted, the next best times go to state on a secondary cut, until there are 32 swimmers qualified.
So far, Foster's season is going in the right direction. "Right now I haven't dropped from my best time, but I'm going faster than I was at this time last year so it's pretty good," he said.
Besides qualifying for state, Foster said he is enjoying "the friendships and improving [his] swimming a lot." He also mentioned some of the main differences between high school and club swim. "High school season is a lot faster and is usually more difficult [than club] but you get more time drops at the end."
Although it takes a lot of hard work to get to the place Foster is at in his swim career, high school swimming is a great sport to enter if you are ever looking for something to keep you in fantastic shape during the winter months. "We usually accept everybody; if you don't drown during tryouts, you're on the team."
About the Writer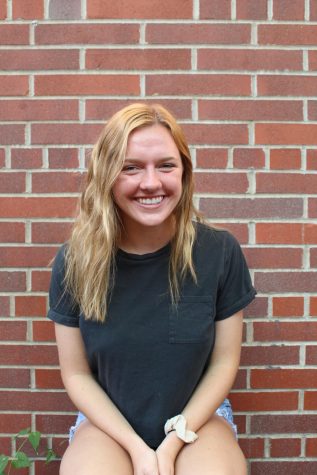 Chloe Heller, Co-Editor-in-Chief
Chloe Heller is a senior at Lincoln Southeast High School and has been a part of the Clarion staff for three and a half years. Outside of writing, she...