Two GoPo teachers and their classes participate in Stanford study
Hang on for a minute...we're trying to find some more stories you might like.
Starting at the end of January Southeast Government and Politics teachers David Nebel and Kirk Svendsen will voluntarily participate in a research study conducted by Stanford University. In this research study, teachers will videotape themselves teaching, as well as class discussions, to send back to the university. According to Stanford's website, this study will be measuring students' abilities to evaluate digital information about pivotal social and political issues.
Over the course of the second semester, Nebel and Svendsen will film various video sessions that they will send to Stanford, along with other high schools across the country. Stanford will use these videos to compare them to the other schools, through this study they want students to be able to learn how to distinguish between trustworthy and spurious claims.
Senior Elissa Justus is in Svendsen's 5th period GOPO class and is intrigued by the study. "I think that it is important to do research to find how they can better teach this class in the future. But I think it is weird that they are going to be recording us."
Some students are interested to see how the semester will turn out due to being filmed.
"The study is something interesting and different that most students at Southeast have never participated in before. I am curious to see the results of the study," senior Claire Strong said.
Although some students are okay with being filmed, others aren't as comfortable.
"Being filmed would definitely make me feel weird and self conscious, it also feels invasive in a way," senior Yar Madit said.
Stanford's goal is not to be invasive, but adjusting to a camera in the classroom will take some getting used to. According to their website, Stanford believes  this study will be a great example to show how technology can be used to better our learning in schools. By doing this study, students must read closely, paying attention to word choice and bias and question the claims of a source by assessing the quality of the evidence provided.
"I hope that the outcome for the study is that Stanford finds better lessons and techniques to teach students Government and Politics. If this is another tool that GoPo teachers can use to better reach students, then I have to believe it would be a successful outcome," Svendsen said.
About the Writer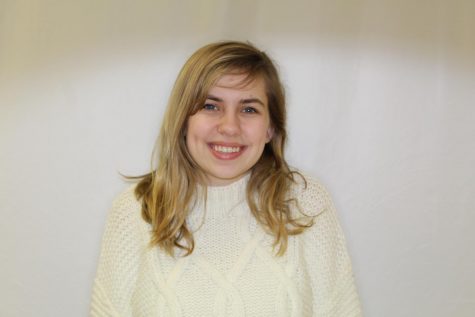 Maggie Stoltenberg, Staff Writer
Maggie Stoltenberg is a senior at LSE and holds the position of Staff Writer on The Clarion. Maggie enjoys reading, coloring, listening to music, and hanging...