New Peer Mediation group trained to resolve student conflicts through discussion process
Hang on for a minute...we're trying to find some more stories you might like.
When seniors Nevaeh Madlock and Deia Lasu sat down with LSE Principal Brent Toalson at the beginning of second semester in 2018, shortly after Martin Luther King Jr. Day, they had no idea just how important their conversation would end up being or the changes that it would bring to LSE.
Madlock and Lasu, then juniors, were called in to discuss a quote by Coretta Scott King that Toalson shared about MLK Jr. Day. The quote talked about living in a colorless society after Lasu wrote a letter to Toalson discussing her feelings toward it.
During the meeting, Madlock and Lasu brought to Toalson's attention that, rather than living in a colorblind society we should be acknowledging our differences and accepting them, versus not seeing them at all. Madlock began bringing other people into the conversation with Toalson, sharing experiences they had with bullying over race, gender or sexuality. These conversations shed light on a problem within LSE and Toalson knew he had to act to fix it.
Shortly after the initial conversations, Toalson organized several focus groups with students and teachers where students were able to share their experiences and discuss possible approaches to sharing what they learned with the school.
One initiative that resulted from the focus group and conversations with Toalson was the creation of Peer Mediation. Fifteen Southeast students trained for 10 weeks to be peer mediators in conflicts that arise between students.
"Our job is to hear both sides of the story and let each other hear the story so they can figure out what went wrong and how to resolve their issues without blowing it into something bigger," said Madlock, who believes that often students don't go to administration when they are in a conflict or being bullied because administrators can be intimidating and hard to share with.
Toalson believes that it is a positive way for kids to take responsibility in resolving conflicts, as well as a way to change the climate of Southeast while empowering students to want to help their peers in disputes that come up.
"It helps kids learn and not just have a punishment," Toalson said. "[They can] grow from that experience."
For the mediators, they are learning life-long skills that they will take with them and use in many different settings when they leave Southeast.
Madlock has found that ignorance stems from not understanding other people's perspective and peer mediation gives people the chance to tell their side of the story and why that certain situation made them upset.
"It's easier to talk to people that understand, because we're still in high school and the adults we have to talk to might not understand as much," Madlock said.
So far, Madlock has found success with her mediating and stresses that confidentiality is a key part in making sure that the students feel safe and are willing to share their stories with the mediators. She wants to pave the way so that future students don't have to go through what so many students have already gone through.
Group members are hoping to get the word out and have even more people next year to be a part of the peer organization.
Toalson wants students to know that peer mediation is available and they can contact a school social worker, counselor or administrator to set up a meeting
About the Writer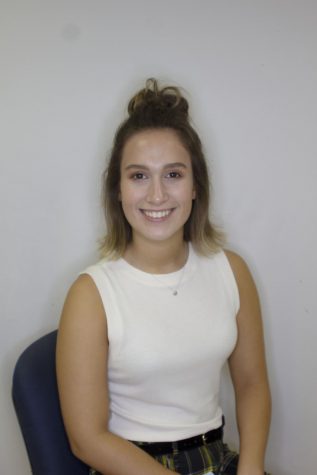 Lily Hefner, Staff Writer
Lily Hefner is a junior at Lincoln Southeast High School. She is currently a staff writer and will be on staff for the second year. She is involved in...