Opinion/Analysis: 7 Rings by Ariana Grande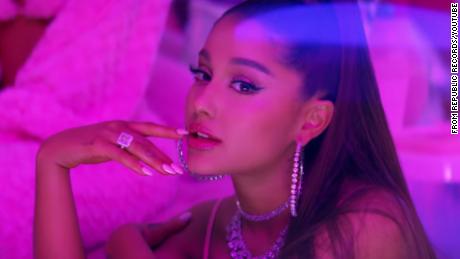 Hang on for a minute...we're trying to find some more stories you might like.
Breakfast at Tiffany's and bottles of bubbles; girls who like 7 Rings… where am I going with this? Ariana Grande's newest song, 7 Rings is, to say the least, iconic. Although she controversially steals tunes and lines from several different songs, frankly, I forgive Grande.
True fans may have picked up on a 90s rom-com tune that strategically tied Grande's third most recent song, Thank u, next and 7 Rings together. At the beginning of the Thank u, next music video, these notes play while Grande's close friends and several recognizable Mean Girls celebrities create a mini-parody of the movie. Then, in 7 Rings, these same notes are played at the beginning of the song; setting the theme for her recent trend of music.
One of the most noticeable parts of the song is the resemblance at the beginning to the tune of My Favorite Things from the The Sound of Music, famously sung by Julie Andrews. By starting off her hit like this, Grande immediately appeals to the emotions of listeners, giving them a familiar beat to hum along to while hooking them on the memories they may have from The Sound of Music. Instead of singing about the innocent things that are wanted in The Sound of Music, such as, "raindrops on roses and whiskers on kittens, bright copper kettles and warm woolen mittens," Grande brings expensive and more modern items to the table by mentioning, "lashes and diamonds, ATM machines." Immediately she follows this line with, "Buy myself all of my favorite things." By saying that, Grande is making a powerful statement — she doesn't need anyone to buy things for her. It is very clear that Grande is happy with being independent, and even causes us to believe she may prefer to be independent.
Another point of controversy is found in the tune of the main chorus: "I see it, I like it, I want it, I got it." This line, although very empowering and motivating, goes to almost the exact beat of Soulja Boy's song called Pretty Boy Swag. Many fans are shaking their heads and calling Grande a thief, but I think that if you look at all of the music in the world there are bound to be songs that sound similar like this.
Finally, Grande has been accused of copying Princess Nokia's song Mine. In my opinion, these songs really are quite similar. However, I don't think it should be made into as big of a deal as it has been. Although they sound similar and the lyrics correlate quite a bit, Grande's lyrics are so tailored to her life and situations that she couldn't possibly straight-up copy it from someone. If anything, I think that Princess Nokia should be honored to potentially have been copied by the one and only, Ariana Grande.
All in all, I hope everyone can look past these controversies and bop along to this song that is so self-motivational, it benefits everyone's confidence. In the world today, it is necessary to release a hit every now and then that hypes peoples' ego, and Grande has truly accomplished that in the best way.
About the Writer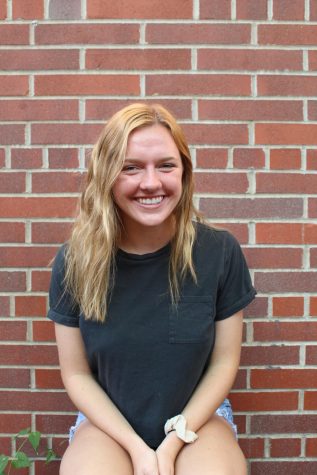 Chloe Heller, Co-Editor-in-Chief
Chloe Heller is a senior at Lincoln Southeast High School and has been a part of the Clarion staff for three and a half years. Outside of writing, she...