March Madness: Bracket Buzz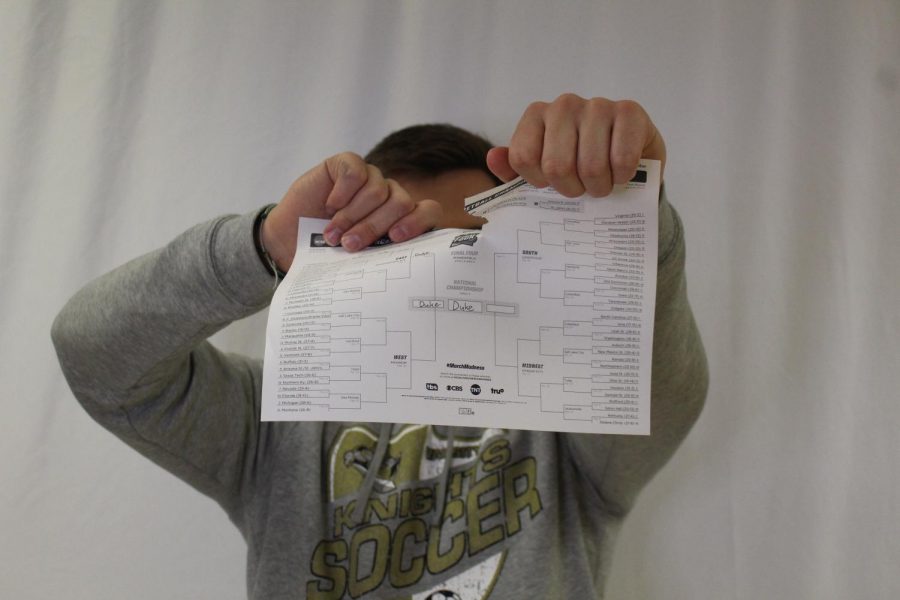 It's March again and the "madness" is officially back. After announcing its 68-team tournament on March 17 (Selection Sunday), the National Collegiate Athletic Association (NCAA) prepares for yet another year of heartbreak, upsets, celebrations and Cinderella stories on the college hardwood. There is no doubt fans in the masses will be drawn in, especially on opening weekend — Southeast students included. The first round takes place Thursday, March 21 and Friday, March 22 with 16 games a piece. Unlike last year when the tournament was held during spring break, this year a majority of the first round will take place during school hours, and there's no doubt the craze will carry into the classroom.
"It will be hard to not stream games during class," junior Landon Blair said. Like Blair, many students and even teachers will be checking up on scores Thursday and Friday, and it's not because their favorite team is playing. Every year, the nation goes crazy making brackets attempting to predict the outcome of every game in the NCAA tournament. In fact, on average, 70 million brackets are made each year, with people typically filling out two. Last year the ESPN Tournament Challenge had 17.3 brackets alone.
"I usually make three brackets," Blair said. One he says includes his "real picks" and while the other two include "crazy upsets" in hopes to get lucky and score high. Some bracket enthusiasts even go to the extent of making 20+ brackets in hopes to claim substantial prizes.
However, picking brackets is not as easy as filling a paper out or picking teams on an electronic device. Through the many years of March Madness, not one person has even come close to completing a perfect bracket. The longest bracket to survive came in 2017 when it was busted after the 37th game of the tournament. Keep in mind, there's a total of 63 tournament games (not including the first four play-ins). The bracket is simply unpredictable.
"Upsets are by far the best thing about the tournament," Blair said. "The best feeling is when you pick those games right."  Amongst these upsets, people still believe there are certain teams who will undoubtedly prevail. 36.7% of people in the ESPN Tournament Challenge chose Duke to win it all, while 15.7% join Blair in believing North Carolina will win the final game.
As much fun as the bracket madness is, the NCAA tournament is still quality entertainment. Many story lines will unfold in the next three weeks including Cinderella teams, emotional player and coach experiences, as well as stories of die-hard fans. More importantly everyone and every team gets a shot at the title.
"[The tournament] gives 68 teams a chance at the championship and I think that's pretty special," Blair said.
1st Round Games to Watch:
11 Belmont vs 6 Maryland Thursday 2:10pm (truTV)

12 Murray State vs 5 Marquette – Thursday 3:30pm (TNT)

10 Florida vs 7 Nevada Thursday 5:50pm (TNT)

12 Oregon vs 5 Wisconsin – Friday 3:30pm (TBS)
Players to Watch
Ja Morant (Murray State)

Zion Williamson (Duke)

Markus Howard (Marquette)

Brandon Clarke (Gonzaga)

Cameron Johnson (North Carolina)
Heavy Favorites ODDS
Duke 11/5
Gonzaga 5/1
North Carolina 6/1
Virginia 8/1
Kentucky 12/1
About the Writer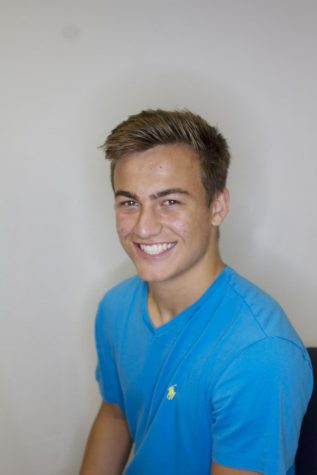 Reis Jensen, Sports Editor
Reis Jensen is a senior at Lincoln Southeast High School. This is Reis's second year with the Clarion and is currently the Sports Editor. He is passionate...