Drivers Beware: Lincoln streets plagued by potholes
Lincoln drivers get a rude awakening with the beginning of pothole season.
Hang on for a minute...we're trying to find some more stories you might like.
For the past several weeks, Lincoln drivers may feel like they are in a Mad Max movie, fearing the sometimes inevitable crater-sized potholes that test their suspension, tires and patience. The common enemy has plagued Lincoln and puts strain on citizen's wallets as they seek repairs and new tires. To understand potholes, it is first important to understand how they form. Water under the road expands when it freezes which creates cracks in the concrete above, causing more water to seep through the new cracks and freeze, making those cracks bigger. It is easy to see a pattern here.
Unfortunately, making it worse is all the salt that the city has put on our roads. The salt and water combo make the temperature for freezing lower than 32 degrees Fahrenheit. This creates an artificial freeze-thaw cycle that permits more occurrences of the damaging cycle to occur. This happens more often in the spring because of the melting that takes place and because the temperatures fluctuate above and below the freezing point very frequently. So, Lincolnites are not out of the woods yet.
According to the Lincoln Journal Star, the city filled about 40,000 potholes last year and unfortunately that number is expected to be bigger this year. The city has a fleet of four one-operator pothole-filling trucks that have just started to begin working. The temperature needs to be higher than 30 degrees in order for a hot mixture of asphalt to be applied. Asphalt is a mixture of about 95% crushed stone, gravel and sand and about 5% Bitumen, which is obtained naturally or through oil refinery). Also, the trucks cannot work when the pavement is wet, so the rain we've been getting is just delaying the pothole patching further.
According to the American Automobile Association (AAA), Americans spend around $3 billion on pothole damage every year, which is about $300 for every driver. But those numbers vary depending on what part of the car is damaged. Potholes can damage anything from the commonly-bent wheel rim, to expensive alignment issues and even body damage to the bottoms of bumpers.
City of Lincoln crews are doing all they can to make the roads safer for us Lincoln drivers. With a terrible winter and a rapid change in temperature, potholes have gotten worse and worse. But they are getting fixed and they will continue to get fixed. So drive easy, and always look out for potholes.
About the Writer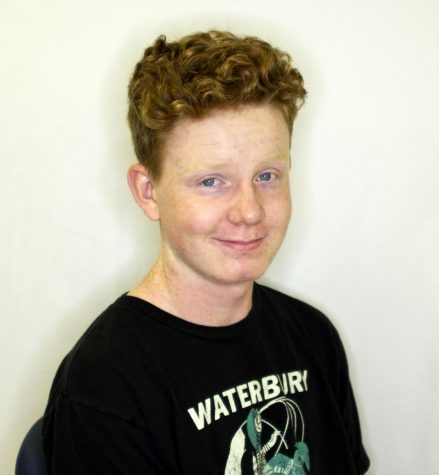 Nolan Hemmett, Staff Writer
Nolan Hemmett is a junior at Lincoln Southeast and a Clarion Staff Writer. He is in his first year on staff and is looking forward to the experience. Hemmett...