LSE Spirit Squads complete tryouts, select members for next school year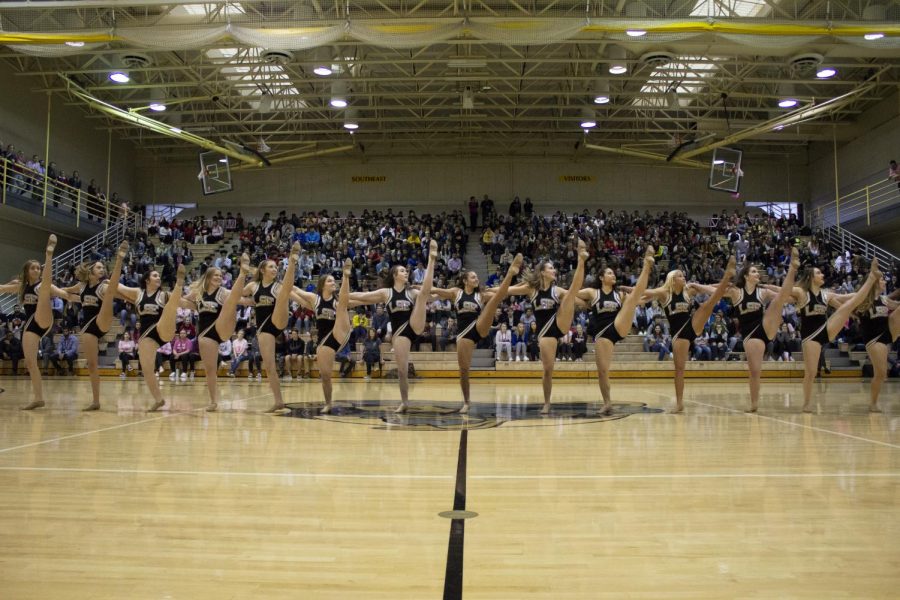 As the sports seasons come to a close, the Shirettes, Cheer team and Step Chain will be looking ahead to their new season. Unlike athletics, Spirit Squads try out the school year prior to their respective seasons. This year the first tryouts – the Shirettes – ran through March 25-29 as the team worked to finalize their roster for the 2019-2020 school year. Cheer and Step Chain followed April 1-5 and April 8-12, respectively.
Many returning squad members hope to accomplish even more in the coming year. To do so, the teams' tryouts from the get-go consist of a rigorous week-long practice and workout routine. It also takes more than physical talent to make the cut. Coaches look into a wide range of factors including grades, teacher recommendations and character qualities. However, everyone could agree that the result is worth it.
All three squads add immensely to the festivities of Southeast athletics — particularly Football and Basketball. They also strive for success in their own competitions, particularly their end of year ones. This year, at the State Dance and Cheer Competition in February, the Shirettes placed 5th in the "Pom" Division while Cheer placed 6th in their "Game Day" routine. Step Chain showcased their final performance April 13, placing 3rd in their competition, "InvAsian," hosted by UNL sorority Sigma Psi Zeta. However, especially with younger rosters, all three teams know more is in store.
"Hopefully [Cheer] can work better as a squad," cheerleader Zoe Koranda (11) said. With half of the team being seniors, leadership will be vital to the team's success next year.
For Step Chain Coach Adriana Martinez, bigger is not always better.
"I really like small teams and feel like they consistently perform better than larger teams," Martinez said. This year she leads a group of 17 students who will be divided into Varsity and JV squads, but expectations for all members remains the same.
"Everyone will be expected to know the same choreography and will be expected to contribute to that choreography," Martinez said. This unity will be one to watch for in the coming year.
There is no doubt that whatever the Spirit Squads are preparing for next, the impact on school pride will be significant.
"Southeast is all about school pride and all of our teams hugely impact that," shirette Kate Hoffman (11) said. By the time the first whistles blow for Football and Basketball, all three teams will surely be ready to put on a performance that everyone will be rooting for.
Shirettes:
The roster in the coming year for Shirettes includes:
5 Freshman

6 Sophomores

2 Juniors

3 Seniors
Shirettes are coached by Bre Lewis
Cheer:
The Varsity roster in the coming year for Cheer includes:
2 Sophomores

5 Juniors

7 Seniors
Cheer is coached by Tressa TeKolste
Step Chain:
The roster in the coming year for Step Chain includes:
5 Freshman

4 Sophomores

6 Juniors

2 Seniors
Step Chain is coached by Adriana Martinez
About the Writer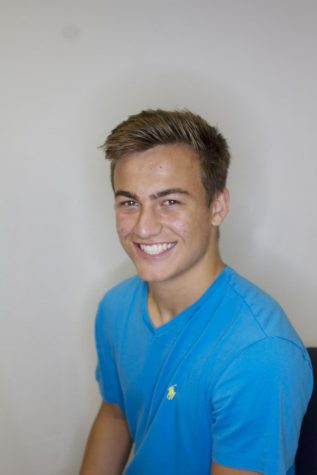 Reis Jensen, Sports Editor
Reis Jensen is a senior at Lincoln Southeast High School. This is Reis's second year with the Clarion and is currently the Sports Editor. He is passionate...