Curtis Craig honored with local Hall of Fame induction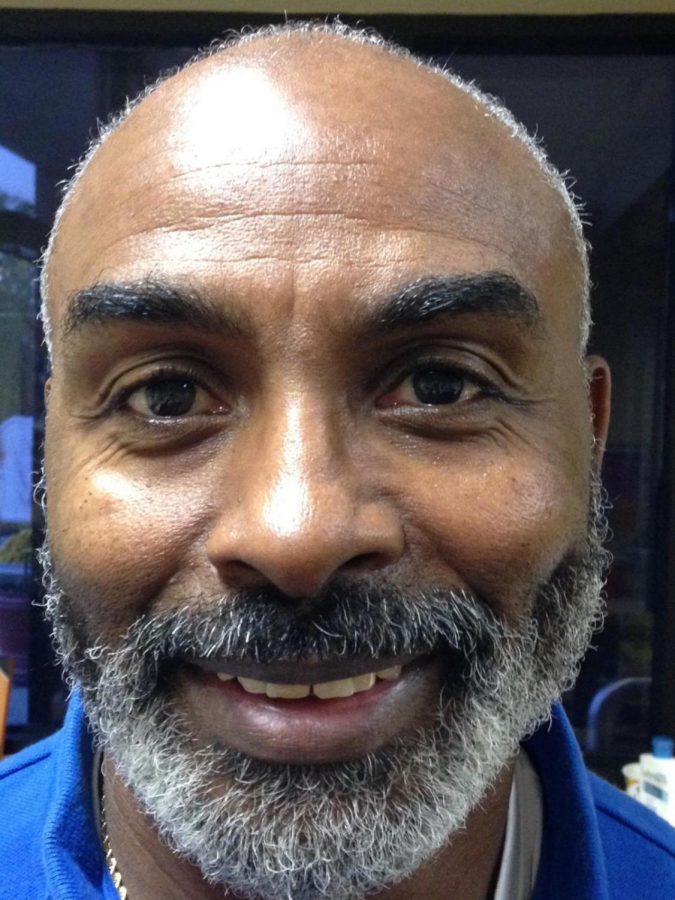 Marko Jerkovic, Sports Editor
April 23, 2019
On May 5, long-time Campus Security Supervisor and staple of the LSE community, Curtis Craig, will be inducted into the Quad City Times Sports Hall of Fame for his varsity sports performances in Football, Wrestling and Track and Field at Davenport Central High School in Davenport, Iowa.
Craig's high school sports career at Davenport Central, from 1971 to 1974, was prolific. He rushed for 1,785 yards and 33 touchdowns in his senior season while leading the Blue Devils to an Iowa State 4A title in which he rushed for 246 yards and five touchdowns in the game. Craig was on two State Championship Track and Field teams and also placed at State three times in Wrestling, including as runner-up in his junior year.
When Craig finished his high school career he had offers to play football for many powerhouse programs including Notre Dame and Michigan, but chose Nebraska over them.
"I had watched Nebraska win those two championships under Devaney and my first visit was to Nebraska and they blew me away, no one else could compete with Nebraska for me," Craig said.
Craig says his highlight of playing football at Nebraska came his senior year in 1977 when he scored a rushing touchdown in a win against #4 Alabama at Memorial Stadium. When he finished his career at Nebraska he tried out for the Chicago Bears and Buffalo Bills, but was cut by both teams. He then went on to work in Los Angeles using his degree from UNL in Criminal Justice to help youths stay out of trouble.
For the past twenty years he has worked as a campus security supervisor. He enjoys the influence he can have on the students at his job.
"I want to make Southeast a good place for all of the students here, and even for the students that don't want to be here, make it a positive environment," Craig said.