Humans of LSE: Dylan Cork
The LSE Student Council (Stuco) has a reputation of displaying good leadership qualities wherever they go, and junior Dylan Cork did just that while representing LSE at Student Council Nationals this past summer. This experience has allowed him to grow as a person and to meet people with similar goals. 
"That was one of the best weeks of my summer. We went to a pre-trip in Philadelphia and Pittsburgh. We got to meet a lot of people from around the country, and it was really fun. A lot of it is building up your leadership skills and who you are as a person, and you get a lot of feedback," Cork said.
As a new junior, Cork is proud of how much he's been able to get done, and he is looking forward to how much more he will be able to do for this upcoming year, such as getting involved in more clubs and activities. 
"Something I'm proud of is how involved I've become throughout high school. During my freshman year, I didn't really get involved in much of anything besides soccer, but last year I got involved in [Stuco] which really opened me up," Cork said. "Now, I'm doing football and soccer and I'm getting involved in actual clubs such as Key Club. It's rewarding to be able to get involved; now I know a lot more people, and I feel like I'm actually a part of my school."
However, participating in multiple school activities isn't easy, and time management can sometimes be an obstacle. Even though the school year has just recently started, Cork has already started to feel the pressure of his heavy involvement. 
"Having time to do things is a big difficulty. Just last night, I went to bed at midnight. Having football practice every single day of the week is difficult and clubs haven't even started yet," Cork said. " Student Council has just recently started too, so time management has been a huge obstacle for me. Also, juggling all my homework and whatever else I need to do for school is hard too. I guess I need to work on my organizational skills and time management."
Cork still has many goals planned for this upcoming year, and he is ready to see how junior year will go. Besides just surviving high school, he wants to be as successful in his studies as possible and be a relatively good student. 
"Straight As would be lovely, but then doing well in all my activities would be a big goal of mine too. I know that junior year will be hectic, and it's been crazy so far," Cork said. "It will be a challenge, but I think that those who actually try and get involved and do what they have been asked of will come out the other side feeling really good and really prepared for senior year and life after."
About the Writer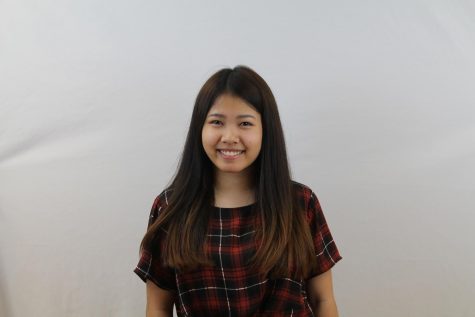 Jen Quach, Editor in Chief
Jen Quach is a Senior at LSE. She is involved in Debate, Band, Student Ambassador, Peer Mediator, and HOSA outside of the Clarion. In her free time, she...