Humans of LSE: Eric Holt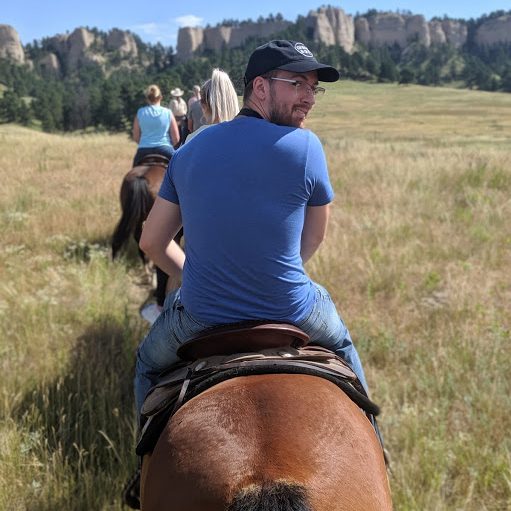 One of LSE's very own teachers had a rather relaxing, yet occasionally chaotic camping trip this summer. English teacher Eric Holt camped and disconnected from the world at Fort Robinson, a state park located northwest in the Nebraska panhandle.
"It was intensely relaxing [and] reconnected me with nature. It was a good bonding experience," Holt said.
He had gone camping before, but this was his first time doing so in Fort Robinson. Holt recalls the best moments being horseback riding and getting to see people he hadn't seen in a while. However, there were some unpleasant moments, including getting rained out, which forced him and his girlfriend to retreat to their car for the night, giving him back pain for a few days, but there was one experience from the trip that he considered the most memorable.
"[My girlfriend and I] went down the river, and she pulled her leg out and there was a leech [on it]. She starts screaming…I had to catch up to her and help her pull it off," Holt said. "Mostly, that river was relaxing, but that moment was full of panic and not quite as fun."
Holt called the camping trip "a mixed bag for us" but said he would do it again, although a little differently. "I don't think I would want to camp for more than about three nights. Any more than that and I would probably want my bed again."
About the Writer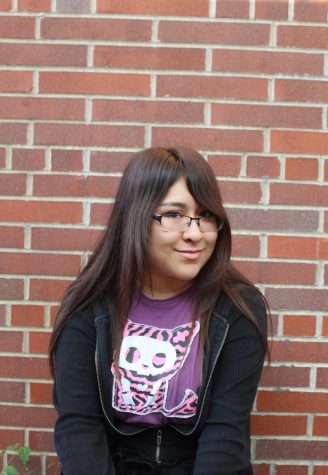 Cheyenne Hernandez, Staff Writer & Graphic Designer
Cheyenne Hernandez is a senior at Lincoln Southeast High School. She is a first-year staffer for the Clarion. She is involved in Prom Club and the Empty...