2019 Fall Sports Preview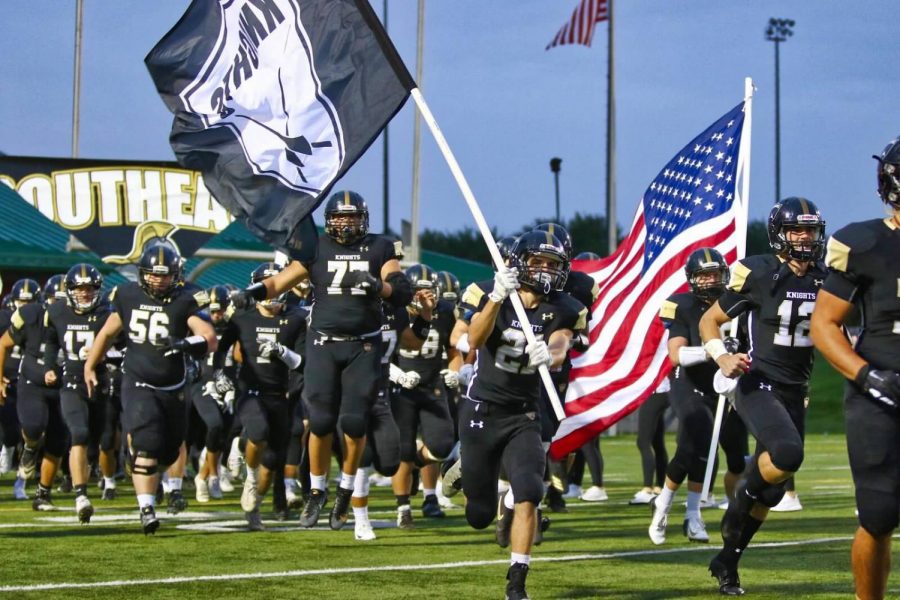 Cross Country (Boys)
Coach: Dave Nebel
Summary: The Knights will have questions and spots to fill this year after losing top runners Lane Nollendorfs and Walter Turner and a good senior corp to graduation. However, the Knights' focus will be on improvement after having a season with no state-qualifying runners. As for the top seven runners this year, the spots are still up for grabs, while many await to see how things will initially shake out at time trials on Saturday, Aug. 31.
Players to Watch: Junior Corey Krueger will likely lead the way for the Knights returning as the lone top-five runner for Southeast.
Opener: Sept. 7 Varsity Invitational (Walnut Grove)
Cross Country (Girls)
Coach: Dave Nebel
Summary: After falling just a few points shy as a team for a state championship bid last season, the Knights return with a core group of girls including three state participants from last year. 
Players to Watch: The Knights return state runners Chloe Heller (12), Ellyn King (12) and Corynne Olsen (10) this season as they hope to earn a team qualification spot for the state championships in Kearney. Heller will try to reach the state championship for her fourth consecutive year.
Opener: Sept. 7 Varsity Invitational (Walnut Grove)
Football
Coach: Ryan Gottula
2018 Record: (7-4)
Summary: After a 2018 season that ended in a quarterfinal loss to eventual champions Omaha Burke, the Knights prepare for the 2019 season with tons of experience, returning eight defensive and six offensive starters. The team also features a handful of transfers who played pivotal roles at their previous schools. With all that said, the challenge will be battling the hype, as well as one of the hardest class A schedules, as they open against undefeated defending champs Omaha Burke, Aug. 29. The schedule also includes title contenders #4 Omaha Westside and 2017 State Champions, #8 Omaha North.
Players to Watch: Southeast will have a handful of future D1 players including Isaac Gifford (12), Xavier Trevino (12), Isaac Appleget (12) and transfer Teivis Tuioti (12). Northeast transfer and All-City running back Nick Halleen (12), will also look to make an immediate impact for the Knights.
Opener: Aug. 29 vs. Omaha Burke (Seacrest Field) 
Softball
Coach: Kirk Svendsen
2018 Record: (19-23)
Summary: This year, Southeast hopes to reach above .500 for the first time since 2014. The Knights return seven starters and will look to be efficient on the hitting side, led by second-team Super-Stater, Rylan Ewoldt (11). Kaeding Rassfeld (12) will take over starting pitching duties after the Knights lost two of their rotational pitchers to graduation this past year.
Players to Watch: Not only will Rylan Ewoldt be a player to watch for Southeast, but a player whose name will be heard around the state. Ewoldt returns this year after breaking the Southeast home run record with 21 homers last year, one shy of Class A leader Emma Kauf of Lincoln Southwest. Ewoldt could even be in the conversation to break Kauf's NSAA career home run record (59) within the next couple of years.
Season Opener: Aug. 22 vs. Lincoln High (Doris Bair Softball Complex)
Boys Tennis
Coach: Chris Salem
Summary: Southeast lost a lot of experience this past year after losing four of their six state tournament participants to graduation. However, state experience remains with senior Max Sokolov, who participated in last year's #2 Doubles, and junior Graham Peterson, who has played the past two state tournaments as the #1 Doubles entry. New faces will also be a key to the Knights' success this year.
Players to Watch: Peterson will be the most experienced returner after playing both the 2017 and 2018 state tournament as Southeast's #1 Doubles. However, the attention will be spread with freshman newcomer Jackson Miller who looks to make an immediate impact for the Knights this season.
Opener: Aug. 31 Varsity Invite (Koch Tennis Center)
Volleyball
Coach: Paige Hubl
2018 Record: (20-14)
Summary: Southeast will look to replace six players this coming year after losing five to graduation and one to transfer. Some of the biggest gaps this year will be replacing 6'2" middle Lexi Long and outside hitter Cecily Liphardt. However, the Knights keep arguably their best player in junior Brittany Wulf as they hope to make it to the state tournament, a goal the Knights attained every season from 2012-2017. The biggest question carrying over into the new season will be the Knights' ability to compete with top-tier teams. Last season, Southeast went 2-12 against teams who finished the year with 20 or more wins. However, the Knights' consistency against the rest of the schedule led to yet another 20-win season.
Players to Watch: Junior Brittany Wulf will be the center of attention for the Knights this year, with questions on who will fill the supporting role. Players to keep an eye out for a breakout season include libero Sadie Emmett (12) and setter Kira Kalnins (12), both players returning with plenty of Varsity experience.
Opener: Aug. 29 at Lincoln High
Golf
Coach: Jeff Smith
Summary: The Knights enter the year with no seniors, however they do return two of their three state qualifiers in sophomores Adalia Maiyo and Ansley Sothan. The team will look to build around these two after Southeast finished fourth in the state tournament last year.
Players to Watch: Southeast will lean on 2018 All-City sophomore golfer Adalia Maiyo this coming season after having a tremendous freshman year last season. Maiyo finished tied for eighth at the state tournament a year ago. Another key player includes sophomore, Ansley Sothan, who finished tied for 22nd at the 2018 state tournament.
Opener: Aug. 22: Lincoln East Invitational (Holmes Golf Course)
About the Writer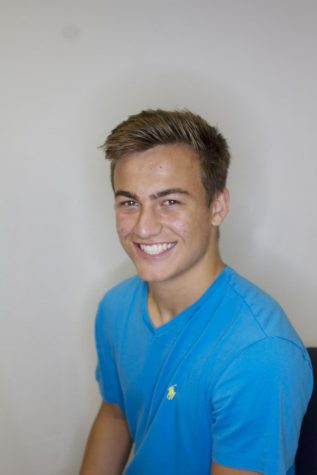 Reis Jensen, Sports Editor
Reis Jensen is a senior at Lincoln Southeast High School. This is Reis's second year with the Clarion and is currently the Sports Editor. He is passionate...