Ewoldt breaks Southeast career home run record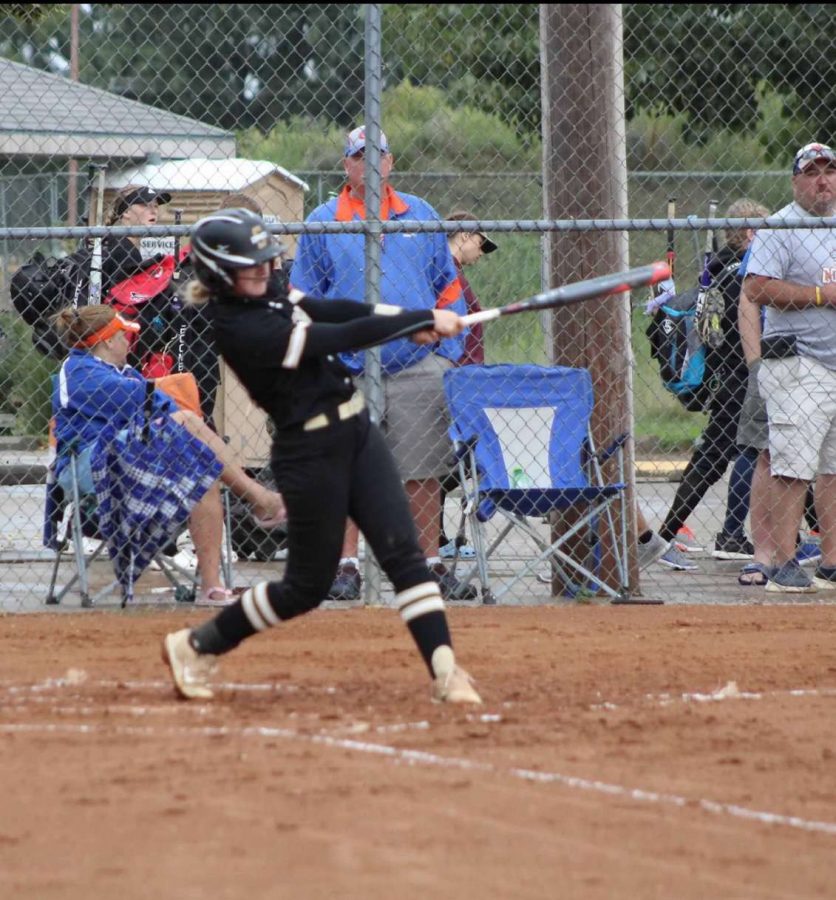 Tuesday, Sept. 10, not only marked two key wins for the Knight's softball team in a doubleheader against Grand Island, but it was also a historic night for Southeast and their shortstop, Rylan Ewoldt (11).  After a dominant win in the first game, the Knights found themselves trailing in the second. That was until Ewoldt sent a two-run home run shot over the fence to tie the game 8-8. From then on, the Knights never looked back winning the game with a final score of 17-10. For Ewoldt, however, it was more than just a win as she tallied her 41st career home run with the Knights, breaking the previous Southeast record of 40 held by Madison Otte (2016). 
"I didn't know right away," Ewoldt said. "Then my parents told me and I thought it was really cool." 
Ewoldt wasn't the only one unaware of breaking the record initially, as teammates celebrated what they believed to be just another one of Ewoldt's routine home runs. In fact, the home run that tied the record came in the first game against Grand Island as well.
However, not only was breaking the record a remarkable feat, but given the circumstance of Ewoldt being no more than halfway through her junior season has left many spectators amazed. It even came to the surprise of head softball coach, Kirk Svendsen.
"I thought she would have a chance at [the record] when she first came as a freshman," Svendsen said. "I don't know if I thought she would get to it this fast." 
The record comes off a season prior in which Ewoldt hit 21 homers as a sophomore, breaking Southeast's previous record for home runs in a season (19), also previously held by Otte.
Moving forward, Ewoldt hopes to expand past breaking school records and instead try breaking a couple of NSAA records. The first is the record for home runs in a season, a mark she fell two short of breaking for Class A (22, Emma Kauf, Lincoln Southwest, 2018) a year ago. She also hopes to chase after the state record for career home runs (59, Emma Kauf, Lincoln Southwest, 2018) and at this rate with 42 home runs – after adding another from their doubleheader Thursday against North Platte – the road ahead looks promising for a player who hasn't even finished her junior season.
No matter what records are to come, Sept. 10 will remain a memorable day for Southeast softball and Ewoldt.
"It's pretty cool that she's got [the record]," Svendsen said. "She's worked hard for it and earned it."
About the Writer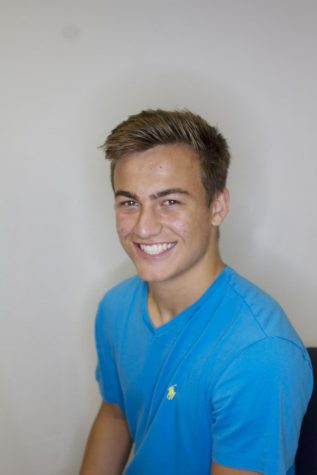 Reis Jensen, Sports Editor
Reis Jensen is a senior at Lincoln Southeast High School. This is Reis's second year with the Clarion and is currently the Sports Editor. He is passionate...