LSE Seniors begin college application process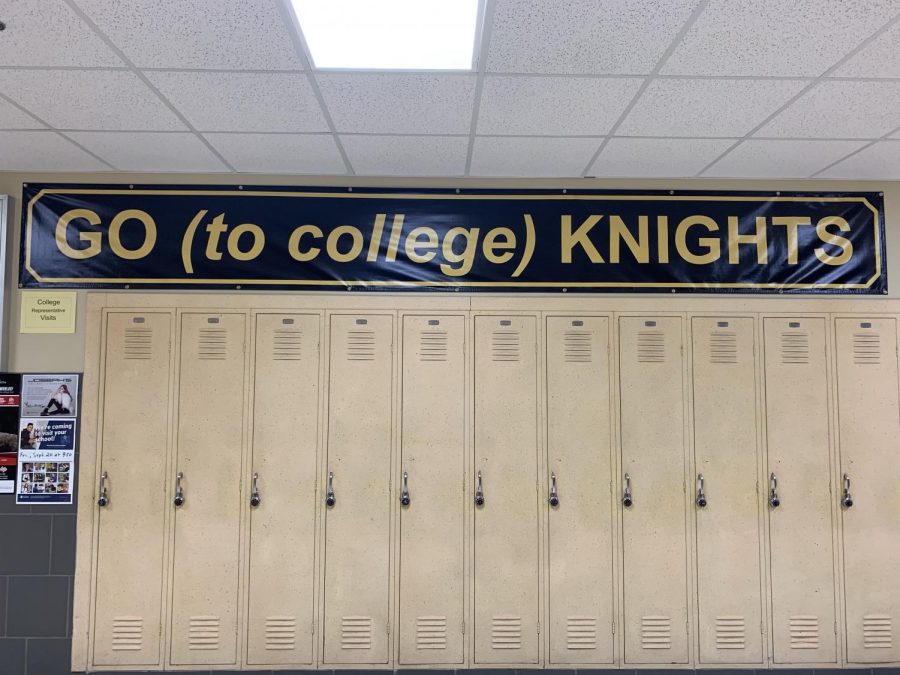 As this school year begins, seniors are overwhelmed with the application process for college. With questions from family like 'Where are you going?' and 'How much will it cost?,' it can be a lot to handle with very little time to make a decision. A lot of students are still working on retaking the ACT and handling last minute programs like National Honor Society, a nationwide organization for high school students, before they can even think about sending in applications. This can cause a lot of stress due to missing the early-bird deadlines that many colleges have.
Along with the stress of deadlines, the application process can be expensive for many students, with application fees ranging from $45 to $90. All of this comes before students even know if they have been accepted into the school.
Addison Cheek, a senior who has applied to out-of-state colleges, said that their application fees are much steeper than local colleges.
"It [was around] $70 to apply to Arizona State University," Cheek said. "UNL was about $25 to $30, and Doane University was free for me to apply to."
Applying to colleges and the fees aren't the only time-consuming things about this process. Seniors are also required to receive a transcript from their high school counselors, which can take multiple days and has certain requirements if you are under the age of 18.
"If you're under 18, you have to get parent permission to get [your transcript]," Cheek said. "You have to get a paper from your counselor and have your parents sign it, bring it back, and then it takes two days before you can pick up a physical copy."
While students like Cheek are still working on picking the perfect school for them, some students have already decided on which college works for them. Schuyler Riese (12) started working on college applications very early in her high school career.
"A lot of it was [about] soccer," Riese said. "We would go to showcases throughout the season that a lot of colleges know about, but before you're a junior they aren't allowed to contact you directly."
Riese said that this process had a lot to do with communication. She would email colleges and try to get their attention to have them come watch her play during a game. While these colleges weren't able to contact her directly, they could read the email and contact Riese's couches as a third party. While soccer played a huge roll in the decision that she made, she was also looking out for other things that would contribute to her college experience.
"A home away from home is the biggest thing for me," Riese said. "The atmosphere is a huge part."
While some are already looking and applying for college, others may have a hard time starting the process and feel like they are running out of time and missing opportunities. A way that students can get help during these times would be to go to the LSE Counselor Center and talk to their assigned counselor to gain advice on what the first step to take is.
Another way is to contact EducationQuest, which is a nonprofit organization that works to improve access to higher education in Nebraska. They will provide free college planning services and help students find scholarships and grants that they meet the requirements for. This service is provided for high school and college students. The EducationQuest Foundation building is located downtown at 1300 O St, Lincoln, NE 68508 and is open 8:30 a.m. to 5 p.m. on weekdays.
While this seems like a start to a very long and excruciating process for all high school students, with help from teachers and those in the counseling center, the process can be made a lot easier . Riese said that those who are stressed should take their time because if a college is truly the one, they will be patient with you as you finish off your year to gain all of the scores and recommendations you need.
"Slow down. If a college really wants you they will be patient," Riese said. "Trust your instinct and your gut, [because] most of the time that instinct is right."
About the Contributor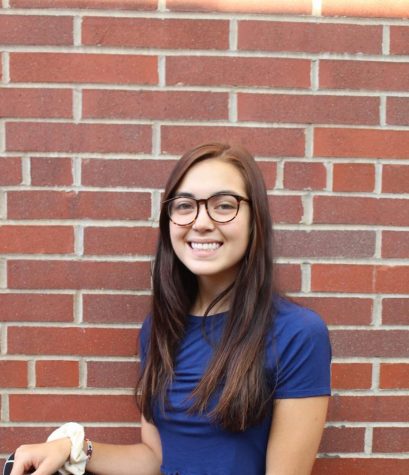 Sophia Merritt, Photography Editor
Sophia Merritt is a Senior at Lincoln Southeast High School in Lincoln, NE. She is a second-year staffer and Photography Editor for The Clarion newspaper....