LSE Cheer leads aspiring cheerleaders to success during annual kiddie clinic
On Friday, Sept. 16, the LSE Cheer team took a break from leading the crowd to leading aspiring cheerleaders to success at their performance during the Southeast varsity football game against Westside. This program not only gave young athletes basic knowledge about cheer, but also put a smile on their faces.
The annual Kiddie Clinic started on Saturday, Sept. 7 and concluded on Friday, Sept. 13, with a choreographed performance to the song "Holding Out for a Hero" by Bonnie Tyler during halftime at the football game. This program taught elementary students from various schools cheers, chants and dances. Its initial purpose was to fundraise for cheer to pay off uniform fees, music fees and other costs, but it soon became a fun and educational experience for all the participants.
"My favorite part about the Kiddie Clinic is seeing the little kids perform at the games, because you see all of their hard work and everything they worked for showed off to their parents and the people they love," Brinley Hager (10), a varsity cheerleader that has helped with the event for two years, said. "I think it's important because it teaches the little ones that they can also do cheer when they're older and that it's something that they can look forward too."
The LSE Cheer team was also had a joyful experience, because they had personal connections with this event. 
"I know a bunch of the girls that came. Some of them were from my cheer gym because I cheer at another place outside of Southeast. I also knew some of the girls through family friends, and other connections like that," Hager said. 
This event provided kids with something to share with their family and friends, and gave them an opportunity to see what cheer is really like if they haven't had that experience before. This also gave the LSE Cheer team a chance to show the crowd how their influence can impact not only the game, but also children's hearts. 
"I like to show that cheer is more than just being on the sidelines for football," Hager said. "It's also helping out and showing younger people what we can do."
About the Writer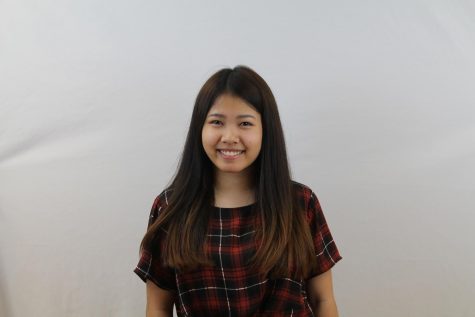 Jen Quach, Editor in Chief
Jen Quach is a Senior at LSE. She is involved in Debate, Band, Student Ambassador, Peer Mediator, and HOSA outside of the Clarion. In her free time, she...