The Invisible Struggle: LSE and Lincoln community aim to help students who face poverty and homelessness
LSE and Lincoln community aim to help students who face poverty and homelessness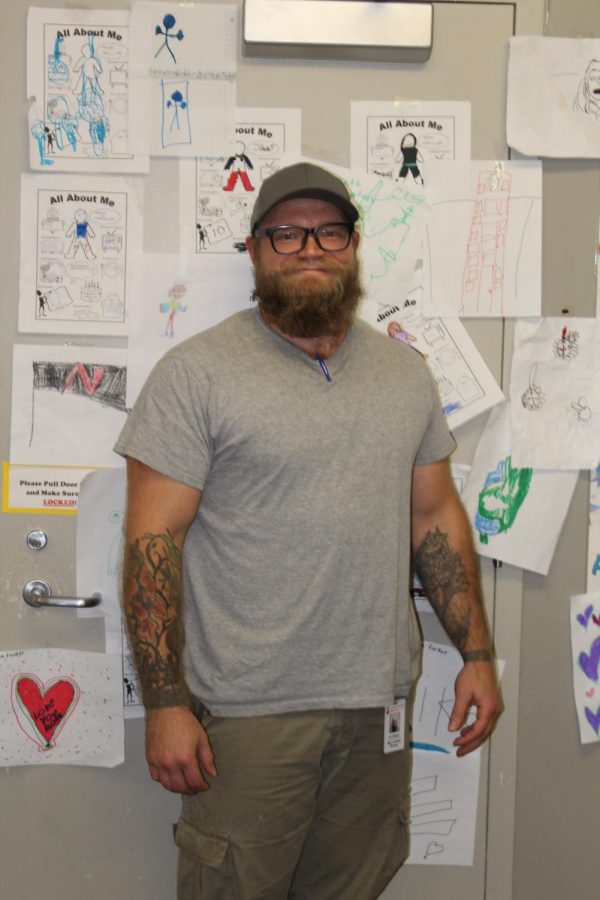 Being in poverty is a serious problem, and it's more real for students at Lincoln Southeast High School than the average person might think. More than 36 percent of Southeast students qualify for free and reduced lunch plans, which are based on the income level of families, and over 200 students utilized the school's free resources like the Food Market and the Clothing Closet, last year alone. 
"Kids will come to me with their families, and some of them are in really tough situations," LSE Principal Brent Toalson said. 
It can be difficult for many students to comprehend just how difficult these situations can be, such as wondering where their next meal is coming from, which is the reality for many Southeast students. In fact, to address this, LSE has put a number of measures into play to combat student poverty, and make these students' lives a little easier. 
A couple of the resources available for LSE students are the Food Market, which is open once a month in the commons and is the result of a partnership with the Food Bank, and the Clothing Closet, which is a partnership with the Junior League of Lincoln, and is open any time a student may need it. Both of these resources are available to all students, and family members are encouraged to visit the Food Market with their students each month. 
"The nice thing about [the Food Market], is that we're supporting a local nonprofit, that then supports our families," Toalson said. 
Each year, students must reapply for free and reduced lunches, and upon qualifying, they get it, no questions asked.
According to school social worker, Gretchen Baker, although LSE can't provide everything for impoverished students, the school is always working to meet needs.
 In addition to the Food Market, free and reduced lunches and the Clothing Closet, Southeast also has a couple of clothing drives throughout the year. A couple of times each year, LSE will ask students to donate specific clothing items for the Clothing Closet, and these items will be given to any student who needs it. 
Fee waivers for things like cheer uniforms and school trips are also offered to all students qualifying for free and reduced lunches. LSE is able to use funds from donors to purchase a number of bus passes and wifi hotspots for students that may need them. 
"We don't want the fact that [students] can't afford internet to be an issue with them having access to doing homework at night," Toalson said. 
According to the nonprofit organization, National Alliance to End Homelessness, around 553,742 United States residents are homeless on a given night, and about 2,421 of those are residents of Nebraska. So, all of the programs LSE has in place for students may also be able to help keep Nebraskans clothed and fed on a local level. 
Art Wilson, director of the men's shelter at the People's City Mission, has a more personal view on the different challenges young people in impoverished situations go through. Similar to many of the people he now helps, Wilson has struggled with poverty throughout much of his life. 
Throughout Wilson's childhood, his parents struggled with alcohol addiction and poor mental health. Wilson was abused physically and emotionally at a very young age, and was often left alone and neglected. 
"I started doing drugs in sixth grade, and kind of just ran the streets and slept in parks. I did whatever I wanted; my parents weren't around," Wilson said. 
When Wilson was in high school, his family moved to California, and shortly after, he dropped out of school. Wilson spent a lot of time in juvenile detention facilities, and when he wasn't there, he was homeless and staying at temporary shelters and homes. One of these temporary homes, was a treehouse that Wilson and three of his friends had made.
"It was this big tree that grew out of a hill, and it shaded the entire area underneath," Wilson said.
Wilson stayed at the treehouse for two months, and he and his friends would occasionally go to school only during the lunch period to eat for free. In the years following, Wilson moved around a lot, and he came to Nebraska to stay with his grandparents, but ended up at the People's City Mission. 
"I was scared, I had never been to a homeless shelter before. I'd been to jail, so I thought it was going to be like that, but it wasn't. They were really cool people when I came in," Wilson said.
After nine months, Wilson moved out and went to rehab. He is now the director of the men's shelter at the People's City Mission, and he works every day to help people in situations similar to the ones he was once in himself. 
For students going through poverty, homelessness, or drug addiction, Wilson said the most important thing they can do to help themselves is to stay in school. "Education is a huge thing when coming out of poverty. And it's really hard. I'm 33 now, and I'm in college. It's really hard to work full-time and go to school. And, I had to go back and get my GED when I was 29, you know, it's not fun."
Although Wilson's life hasn't been easy, he's managed to come out of poverty and help others who may be struggling. LSE is working to help students and create an environment that allows more students to get out of poverty the way Wilson was able to.
About the Writer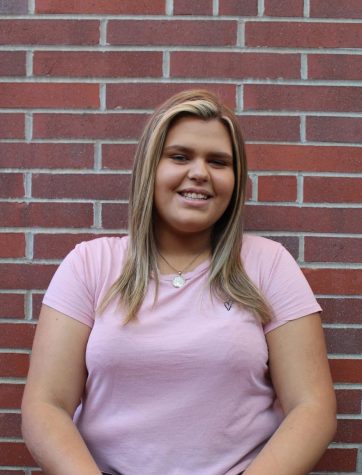 Maya Lange, Staff Writer
Maya Lange is a sophomore at Lincoln Southeast High school. This is Maya's first year with the Clarion, and she is currently a staff writer. Outside of...