Winter Sports Preview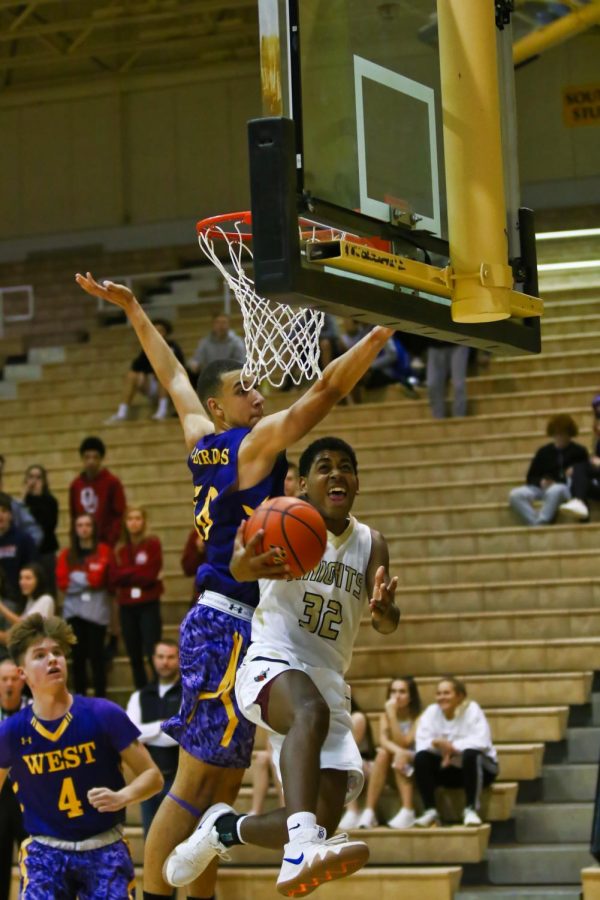 Boys Basketball
Coach: Jonah Bradley
2018-19 Record: (8-15)
Summary: The 2018 season for the Knights was highlighted by an upset win against the No. 1 Bellevue West Thunderbirds. One of the big questions this year is who will fill in for the Knights as a key leader after standout point guard Michael Anderson graduated. However, the Knights will return arguably their best player in Ajantae Hogan (11). The supporting cast also includes not only a handful of experienced varsity returners, but also a lot of multi-sport athletes. With an athletically gifted roster, expect the Knights to play fast and physical basketball as they look to wear teams down the stretch.
Players to Watch: Undoubtedly, eyes will be kept on small forward, Hogan, who led the Knights in scoring a year ago. Expect highlight reel plays as Hogan is no stranger to throwing down an in-game alley-oop or fast break dunk. McGinness Schneider (11), Max Renn (12) and Gage Johnson (12) will also look to make an impact this year for Southeast as some of the Knights' few experienced varsity returners.
Season Opener: Dec. 5; Early Bird Classic Basketball Tournament at Lincoln East High School
Girls Basketball
Coach: Isaiah Dell
2018-19 Record: (11-13)
Summary: Coach Isaiah Dell enters his second year as head coach for the Knights, and faces a peculiar situation; his roster for the upcoming season was built from one of the smallest tryout groups in recent years. Nonetheless, the team will lean on experience from senior point guard, Mackenzie Toomey and senior shooting guard, Kennedy Kirkendall. Question remains on who else will step up this year after Southeast lost a group of experienced seniors that included standout point guard, Cassie Nash. Competition within the city will also be tough as Lincoln East, Lincoln Southwest and Lincoln Pius X all secured three of last year's eight state tournament spots in Class A.
Players to Watch: After playing at Lincoln East earlier in her career, Toomey will be the only player on the roster with prior state tournament experience. The Concordia University commit's experience might prove beneficial when it's win or go home time at districts in February. Another key player includes Kirkendall. The senior has the longest tenure playing for the Knight's varsity team after seeing her first action on the team as a starter her sophomore year. Center Brittany Wulf (11) will also be one of the only returners, as she looks to make an impact this year in the paint.
Season Opener: Dec. 5; Early Bird Classic Basketball Tournament at Lincoln East High School
Swimming
Coach: Brett Ruoff
Summary: The Knights enter the 2019-2020 season after the girls finished 15th out of 23 teams and the boys finished 25th out of 28 teams at the NSAA Swimming Championships. Not only did Southeast lose a handful of state participants to graduation, but they also lost freshman breakout swimmer, Lily Schroeder, after transferring. However, the girls keep a decent core that includes Abby Ertz (12), Kennedy Carlson (12) and Nola Woods (11). The boys team will lean on junior trio Nathan Hirt, Mason Delgado and Adam Rustermier as they are the only returning swimmers who participated at state in individual events.
Players to Watch: Delgado is the only returning male individual swimmer from Southeast to compete in a state finals heat, after participating in the 100-yard butterfly last year. For girls,  Carlson and Ertz will be Southeast's top swimmers as well as the team's leaders. As freshmen in 2016, they helped break the school record in the 200 medley relay. For dive, Brady Koolen (11) will lead the boys after being Southeast's only male diver at the state championships as a sophomore last season. Also representing dive is Maggie Hayes (10), who comes off an impressive freshman season after finishing 13th at the state championships a year ago.
Season Opener: Dec. 5; vs. Papillion La-Vista at Lincoln Southeast High School
Wrestling
Coach: Ryan Bauer
2018-19 Team Record: (10-16)
Summary: The story for Southeast wrestling lies in their youth. Last year's group included 36 underclassmen, including breakout freshman, Max McClatchey. The Knights also welcome in a class of 21 freshmen this year. However, with the potential to host a lot of young talent, leadership will still remain on the team's three seniors, including captains Jake Folmer and Brogan Zegers. Jose Hinz (11) will also represent the team as a captain for the upcoming season. This leadership will be important as Southeast lost two of last year's most experienced wrestlers in Braxton Betancur and Arman Erickson to graduation. As for state experience, Southeast welcomes back state-qualifying wrestlers Taye Hille (11), Dyllon Bell (12), McClatchey and Zegers.
Players to Watch: A year ago, Zegers finished sixth at state in the 160-pound weight class, and will be the lead man for the Knights this winter. Zegers also led the team in match points with a total of 253. Look for McClatchey to fill an important supporting role after qualifying for state last year as a freshman while finishing with an overall record of 27-19.
Season Opener: Dec. 7; York Invitational at York High School
About the Writer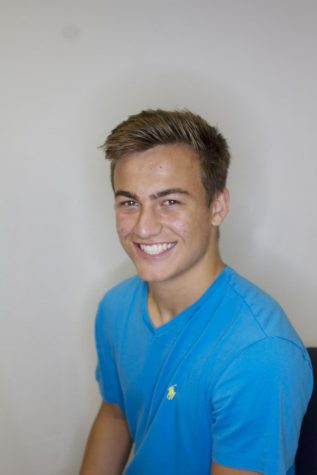 Reis Jensen, Sports Editor
Reis Jensen is a senior at Lincoln Southeast High School. This is Reis's second year with the Clarion and is currently the Sports Editor. He is passionate...