LSE Art Show: An underrated event full of treasures
Art students experience two very different emotions as the date for the Art Show draws near: dread and elation.
The Art Show, which is in its sixth year, is a showcase for students who have an art class such as Drawing, Pottery, Photography or any other class that requires students to have at least one piece of artwork put on display. They are also required to write their artist's statement on a notecard to go alongside their artwork, and they must show up at the Art Show for a little while between 4 p.m. and 6 p.m.
Although there is usually high attendance the art show, most of the attendants are often the family members of the students, ranging from infant siblings to grandparents, and just a few other students attend as supportive friends.
"The Art Show audience is made up mostly by the students and their families, some teachers and administrators, [etc.] Students who aren't in an art class at this time usually aren't going to attend unless they are invited by a friend who is showing their own work," art teacher Melody Jones said.
This semester, the Art Show landed on Thursday, Dec. 5, which also happened to be the day of two basketball tournaments, a one-act performance and a swimming & diving varsity meet. These sorts of events are often hyped up more and seen as more exciting, whereas Art Shows only receive several announcements once it draws near, not to mention that the Art Show has only two dates per year (one per semester), and Jones agrees.
"I don't think it gets much hype because it is only twice a year," she said. "So, it is a lesser-known event. There has been more promoting on social media this time. The Digital Art class used to make posters as a project, but they don't do that anymore. We could have students make some signs to put up around the building."
The lack of promotion around the school for the Art Show may have caused it to be less recognized and more easily shadowed by sports and play events. However, the Art Show always has much to offer.
A variety of works were displayed, ranging from painted portraits of people and animals on several kinds of mediums such as acrylic, tempera and watercolor.
There were also lots of photography on display, many of which appeared to have deep meanings to go along with the visuals.
The pottery was also quite unique, especially the ones made by the Empty Bowls Pottery Club. They sold bowls of different colors and sizes, and they also sold soup to raise money for the Food Bank of Lincoln.
There were a variety of other works like oil pastel, graphite and digital drawings, as well as jewelry and print artwork, but with many attendants and works it would have taken quite a while to view every single piece of art. 
Despite the Art Show not being as well-known or excitable as other events, the attendance was high as usual. The next Art Show won't be until May 7, 2020, and similar to this winter's show, there does appear to be several other events that day. However, as always, the LSE Art department encourages everyone to come by and view the works when the Art Show comes around.
About the Writer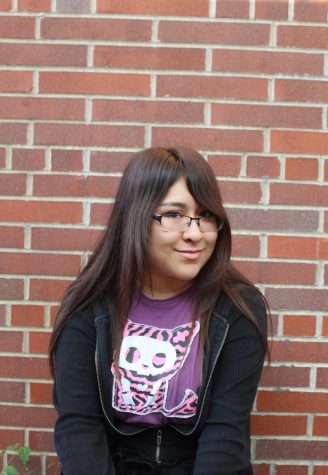 Cheyenne Hernandez, Staff Writer & Graphic Designer
Cheyenne Hernandez is a senior at Lincoln Southeast High School. She is a first-year staffer for the Clarion. She is involved in Prom Club and the Empty...